The

Québec maritime Blog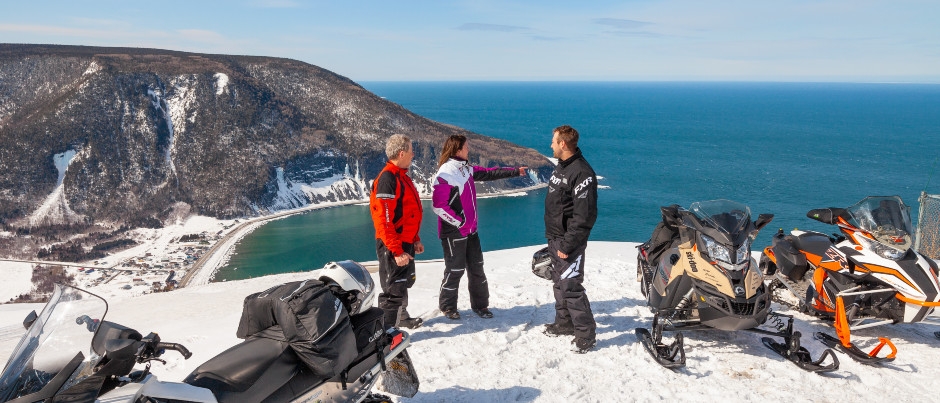 Mont-Saint-Pierre
Roger St-Laurent
What to See by Snowmobile in Eastern Québec: Mont-Saint-Pierre
Gaspésie is known for its spectacular sea and mountain scenery. One of the best places to soak up these landscapes is in Mont-Saint-Pierre, on the north side of the peninsula. Once winter comes, the scenery takes on a whole new kind of beauty but remains just as impressive. Here's a glimpse of what awaits you in this area.
Some info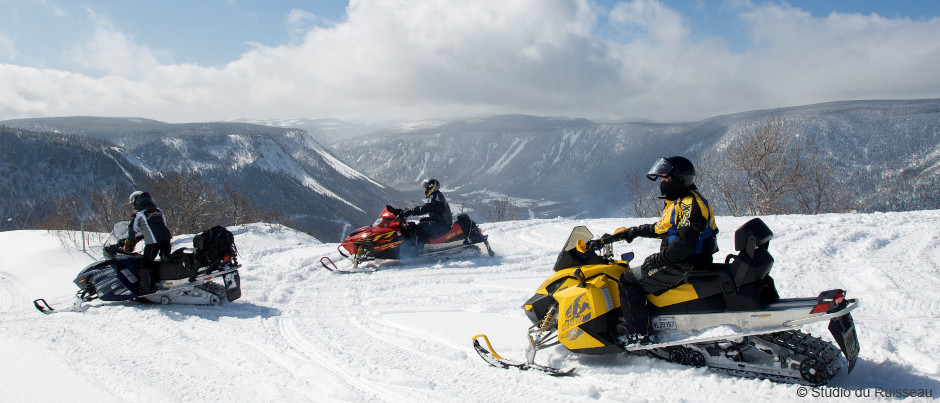 Located nearly 250 km (155 mi.) east of Matane by snowmobile, the village of Mont-Saint-Pierre is a magnificent glacial valley surrounded by Mt. Saint-Pierre and Mt. George. The mountains, the hamlet's cluster of houses and the cove all add to the beauty of this area. In the summer, Mont-Saint-Pierre is a popular hang-gliding and paragliding destination that also attracts hiking and cycling enthusiasts.
During the cold season, backcountry skiers and snowmobilers are the only ones who get to appreciate the panoramic views, since the 550-metre (1805-foot) peaks are otherwise inaccessible. In fact, according to snowmobilers, the views from these mountains are some of the most spectacular in the region! You can admire the immensity of the Chic-Choc Mountains to the south as well as the frozen St. Lawrence to the north—and may even see Côte-Nord across the water on a clear day. In addition, the combination of sea and mountains creates climate conditions prone to snow accumulation, much to the delight of winter lovers!
How to get there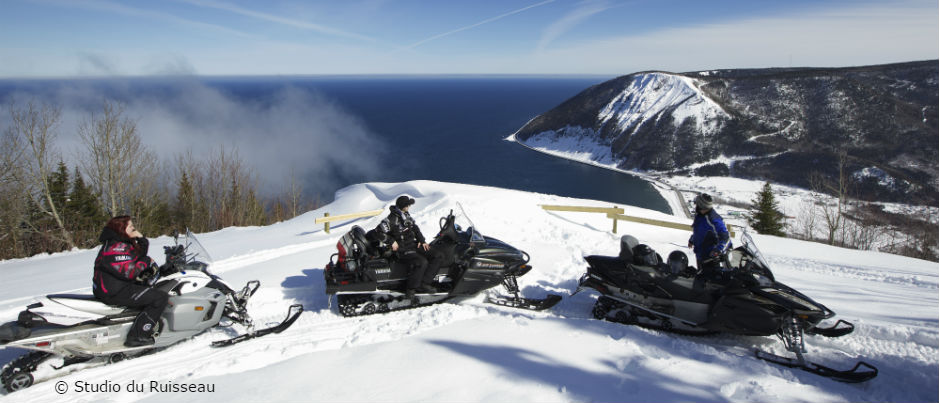 The area is easily accessible via Trans-Québec trail #5. Whether you're coming from the east or west or even from the heart of the peninsula, you'll spot Mont-Saint-Pierre easily!
Ride ideas
Depending on your interests and how much time you have, you can choose from several rides to explore this area:
For other ride ideas in Gaspésie, consult the snowmobile trail map for this region, which you can view or order on our website.
During your snowmobile trip in Gaspésie, don't miss the opportunity to explore the trails of Mont-Saint-Pierre and be sure to also take pictures of the amazing views that await you!