The

Québec maritime Blog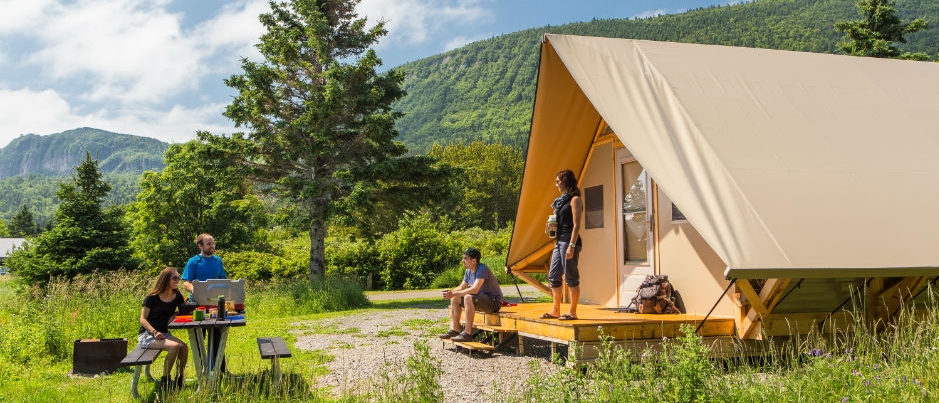 Forillon National Park
Mathieu Dupuis
What Unusual Accommodations Are Offered in Gaspésie?
The Gaspésie Tour is a legendary trip that must be experienced at least once in a lifetime! To make your journey around the Gaspé Peninsula even more memorable, why not spend a few nights in unusual accommodations surrounded by nature? Here are a few options to add to your itinerary.
Ecolodges on stilts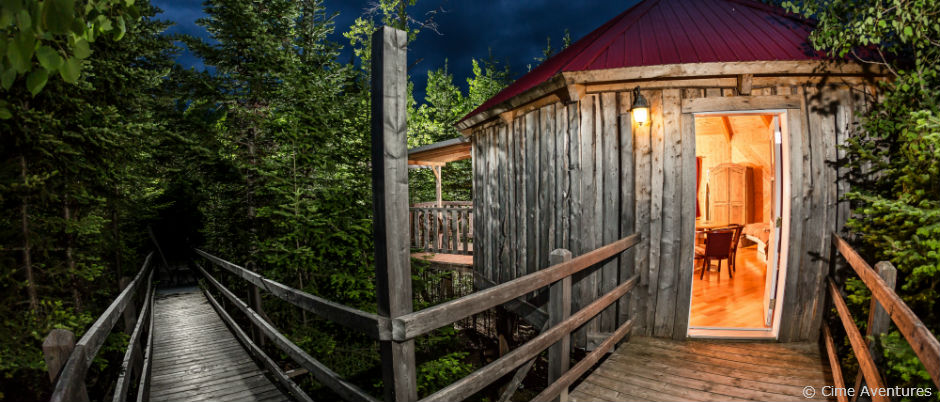 You'll be charmed by the ecolodges on stilts at Cime Aventures in Bonaventure—tucked in the trees, they're connected to each other by wooden walkways. Some units are a single large room while others are divided into two smaller rooms to better meet your needs. Although the ecolodges are furnished (beds, table, chairs, loveseat, mini-fridge, microwave oven, coffeemaker, etc.), you must provide your own kitchen equipment and bedding. (Note that bedsheets, pillowcases and towels are available at extra charge.)
Teepees or yurt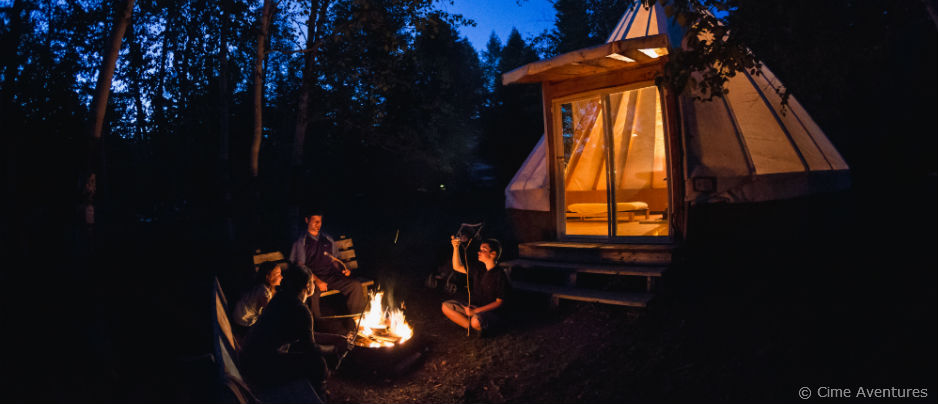 Still at Cime Aventures, get a taste of Indigenous or Mongolian culture by staying in a teepee or yurt! Both are ideally located along the crystal-clear Bonaventure River. After a full day of paddling and soaking up the beauty of this waterway, continue communing with nature throughout the night… The rustic teepees include a double bed, two single beds and an outdoor picnic table. The yurt, which can accommodate more people (up to 6), also includes a woodstove and mini-fridge. At Cap Aventure, in Gaspé, a wooden teepee has been set up on the beach at Cap-aux-Os. This unusual lodging unit is perfect for a family, since it can accommodate up to 4 people. (It contains one double bed and two single beds.)
"Ready-to-camp" (glamping) tents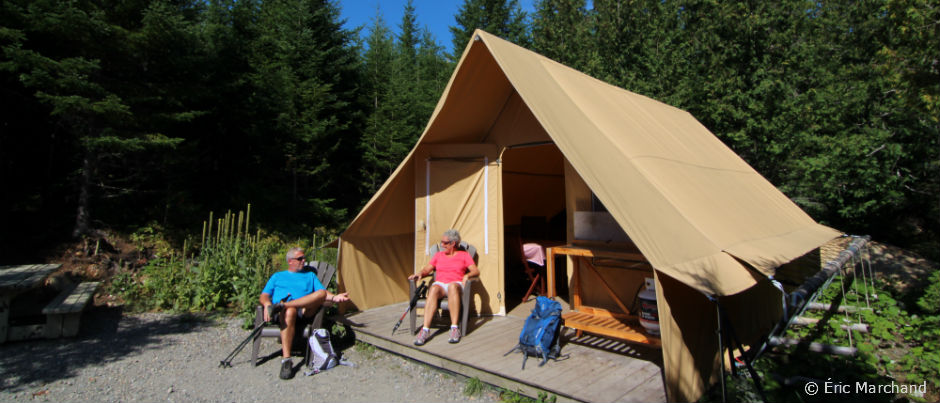 Resembling prospector's tents, traditional "ready-to-camp" tents are popular with travellers who enjoy hassle-free camping. Parc national de la Gaspésie offers 14 of these glamping units (which are divided into two rooms by a canvas curtain) in the Mont-Albert campground. Six Étoile glamping units are also available in the same area. These cube-shaped, canvas-sealed structures include three double beds and a covered porch, which is perfect for rainy days. If you're travelling to the tip of the Gaspé Peninsula, Forillon National Park offers 15 oTENTik tents (which can accommodate up to 6 people) in the Des Rosiers and Petit-Gaspé campgrounds. Five Ôasis units are also available in the Des Rosiers area. Shaped like water droplets, these elevated units offer lots of windows through which you can admire beautiful scenery. Each can accommodate a couple or a family of 2 adults and 2 children. Griffon Aventure in Gaspé offers 3 prospector's tents, 2 of which pay tribute to the Mi'gmaq people. Just like in national parks, you can enjoy a host of outdoor activities on this site.
A micrOcube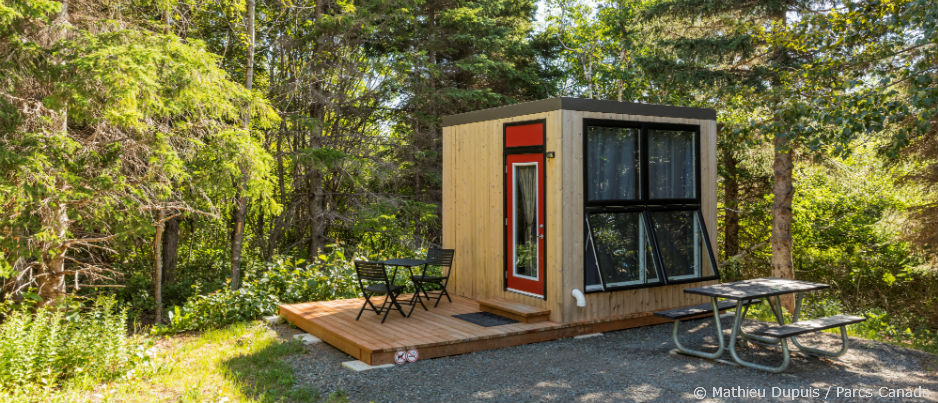 Another unusual lodging option is available in Forillon National Park: a micrOcube. Designed for travellers who prefer solid structures and privacy, this 10-m2 (110-sq.-ft) wooden cube with a contemporary look includes a double bed and can accommodate up to 2 people. The large panoramic window will give you the impression of sleeping outdoors in nature, even as you're comfortable and sheltered from the elements.
Quick tip: To ensure a smooth trip, make sure you double-check what equipment is included in the accommodations you book. Enjoy your unusual stay in Gaspésie!
If you liked this article, you might also like...