The

Québec maritime Blog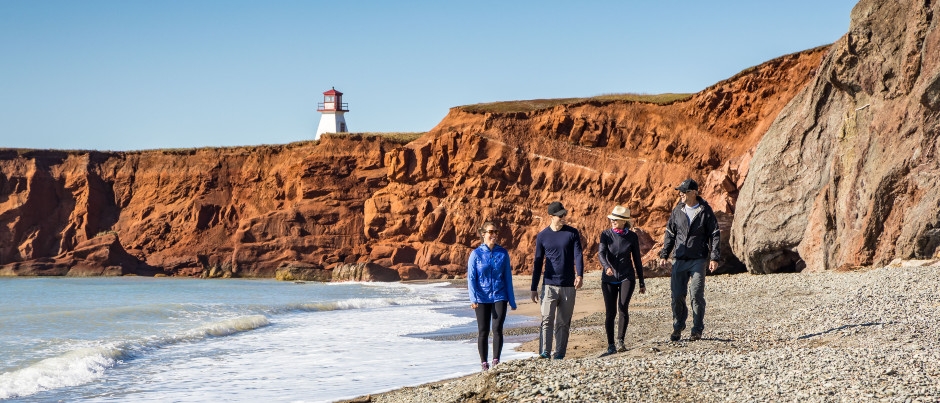 Havre-aux-Maisons, Îles de la Madeleine
Mathieu Dupuis
Why Visit the Îles de la Madeleine in the Fall?
Travelling in the fall, when the frenzy of summer gives way to a slower pace, has several advantages. In the Îles de la Madeleine, the wind is increasingly present, causing the waves to crash dramatically against the cliffs—and paradoxically, this is the best season to relax and take your time to explore the archipelago. Here are three reasons to visit the Islands in the fall.
1. To admire spectacular landscapes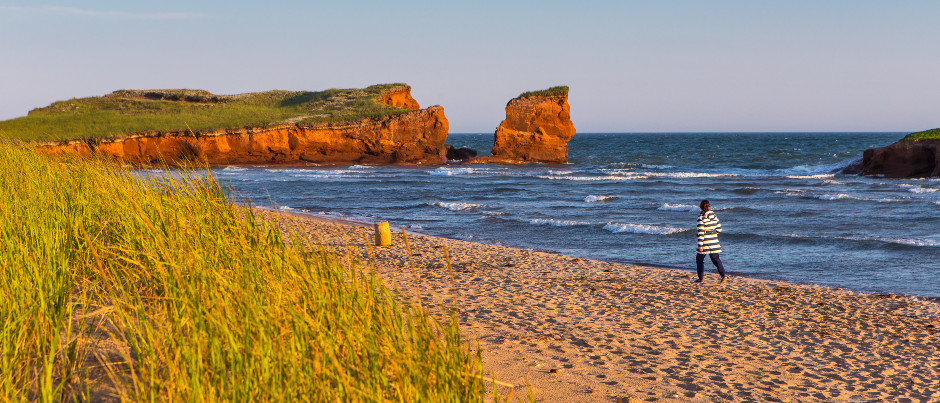 The quality of the light in the fall has a particular magical glow. The Islands are already known for their spectacular landscapes, so imagine them under the fall sun! The red cliffs are brighter than ever, the deep blue sea is covered in white foam, the grass on the hills turns from green to glistening gold… You'll have no choice but to slow down, relax and contemplate the inspiring sights created by Mother Nature!
2. To enjoy outdoor activities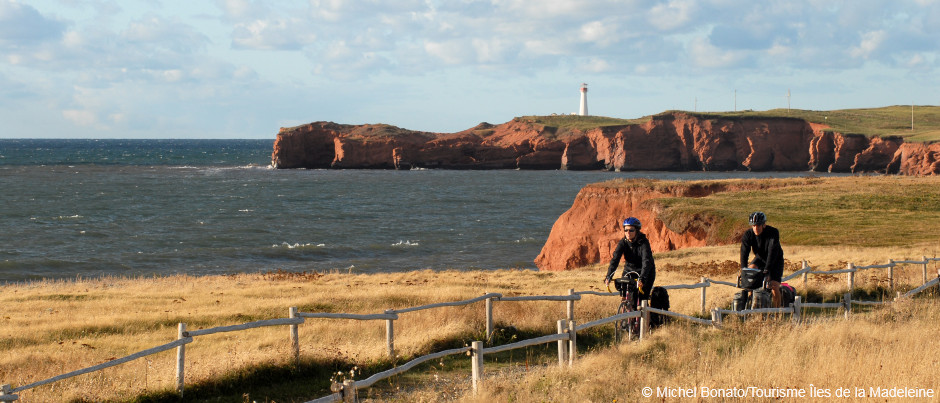 Fall means milder weather and fewer people, two things that will allow you to enjoy your outdoor activities even more! You can let the breeze carry you as you cycle throughout the archipelago or explore the Islands on foot on the Sentiers entre Vents et Marées trails, among others. If you're a kitesurfing enthusiast or enjoy other wind sports, you'll be delighted when the wind gets stronger!
3. To enjoy the company of the Islanders
As the high tourist season comes to an end, the pace of life on the archipelago slows down even more, making fall a great time of year to meet the locals, whose hospitality is legendary. Go for a stroll in the harbours while fishers are busy hauling in their boats, visit cheese or smoked fish producers and find out more about their craft, browse workshops or boutiques to chat with artisans or participate in creative workshops… In addition to being warm and friendly, the Islanders are excellent storytellers. Your time together is bound to be lively and entertaining!
Have you ever visited the Îles de la Madeleine in the fall? What other reasons would you add to this list?