The

Québec maritime Blog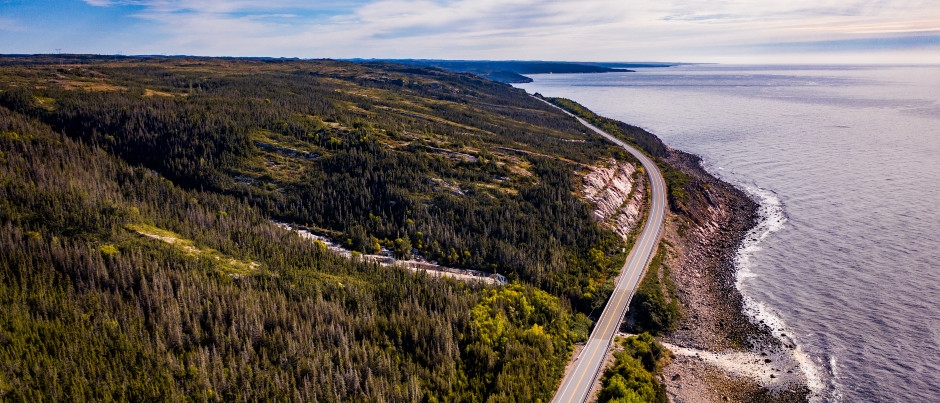 Rivière-au-Tonnerre, Côte-Nord
Sébastien St-Jean/Tourisme Côte-Nord
4 Road Trips to Explore Québec by the Sea
Savour fresh seafood in Gaspésie, feel the sea breeze on your skin in the Îles de la Madeleine, listen to the blows of the whales in Côte-Nord and admire the sunsets of Bas-Saint-Laurent... A road trip in our regions will awaken all your senses! Use the four itineraries suggested below to inspire you when you plan your next vacation.
10 days | 1270 km (790 mi.) | La Pocatière to Kamouraska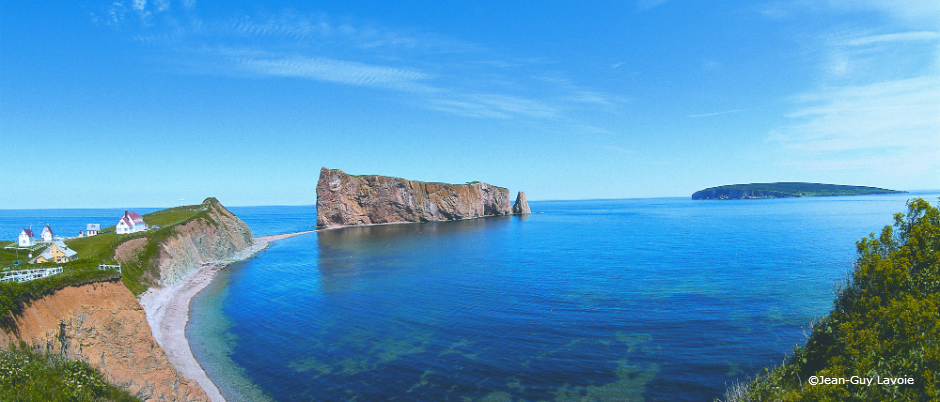 For nearly 100 years, the Bas-Saint-Laurent – Gaspésie Tour has been synonymous with seaside vacations and mountain getaways. This classic road trip will take you through contrasting scenery: the itinerary we recommend follows Route 132 from the picturesque villages of Bas-Saint-Laurent to those that dot the coast of Gaspésie, an immense peninsula jutting out into the Gulf of St. Lawrence. Stop along the way to savour local cuisine, discover this region's rich history and observe wildlife of all kinds, including northern gannets, moose and seals. You can also explore seven national parks and enjoy a multitude of outdoor activities: days at the beach, hiking, deep-sea fishing, salmon fishing, boating, etc. It goes without saying that one of the highlights of this trip will be the awesome sight of legendary Percé Rock, at the tip of the Gaspé Peninsula.
13 days | 1730 km (1075 mi.) + 4 days by boat (round trip)| Tadoussac to Blanc-Sablon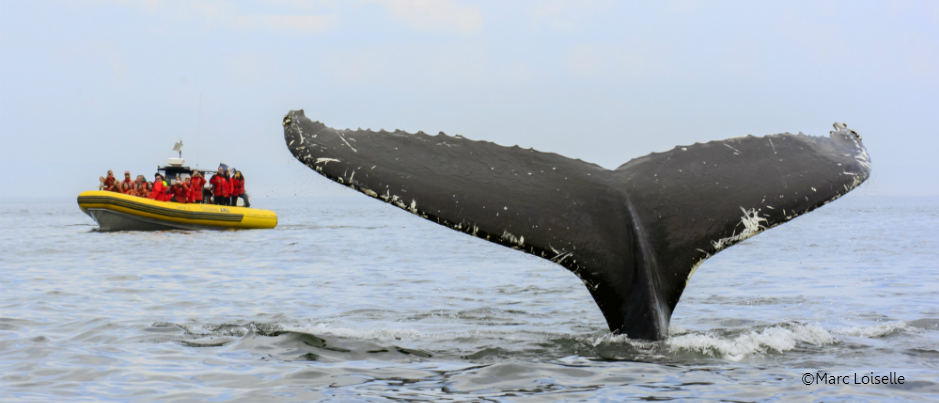 Who hasn't dreamed of observing majestic whales in their natural habitat, diving or leaping into the air? Enjoy this experience of a lifetime as you explore the Whale Route, which follows Route 138 for over 840 km (520 mi.) along the coast of Côte-Nord, from Tadoussac to Kegaska. This itinerary is aptly named since 13 species of whales are found in the waters of the Estuary and Gulf of St. Lawrence, including blue whales, the largest animals on the planet. Most of this trip is by land, but once you reach the end of the road in Kegaska, you can then continue heading east aboard the Bella Desgagnés, a supply ship that serves the Lower North Shore all the way to Blanc-Sablon. In addition to whale watching, this trip will give you the opportunity to visit four national parks and enjoy a host of activities. Sea excursions will likely be the highlight of your trip, but you'll also want to visit the many attractions that bear witness to this region's rich cultural heritage, including that of the Aboriginal people.
7 days | Cap-aux-Meules to Grande-Entrée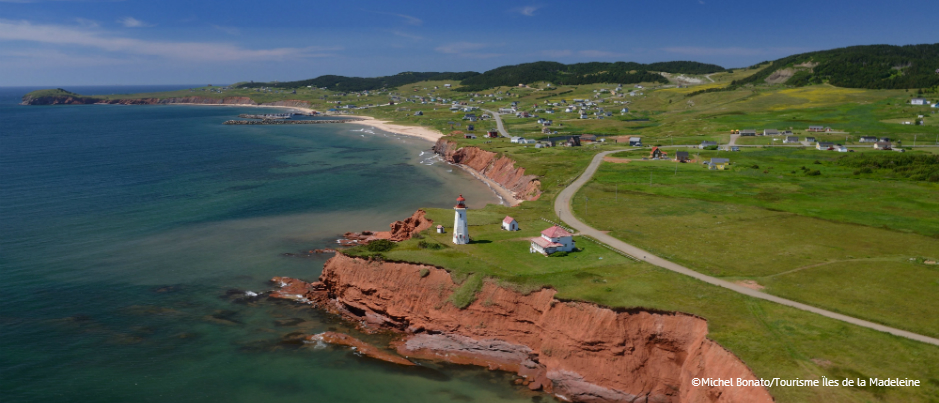 One of the most exotic locations in Québec, the Îles de la Madeleine archipelago is made up of seven inhabited islands, each with its own unique features and characteristics. You can include the Islands in a road trip to Bas-Saint-Laurent, Gaspésie and the Maritimes, thanks to the ferry from Souris, Prince Edward Island, or can enjoy a weeklong cruise from Montréal to the archipelago. You can also just head straight to the Islands and spend all your vacation time there! Our itinerary recommends devoting at least one day to exploring each island. You are bound to fall under the spell of the archipelago' red cliffs, long golden beaches, rolling green hills and colourful houses... You can also enjoy visiting museums that recount the history of the Madelinots, meeting these warm and friendly Acadians with lilting accents and admiring the works of local artisans. For sports enthusiasts, the wind will be your friend: you can try out sailing, kitesurfing or stunt kite flying. And after a full day of fun, you'll be more than ready to savour the delicious gourmet food on offer on the Islands!
St. Lawrence road trips
3 to 7 days | 110 km (70 mi.) to 525 km (325 mi.) | La Pocatière to Tadoussac
Ahoy, mateys! The St. Lawrence road trips offer four different itineraries that include parts of the regions of Bas-Saint-Laurent, Gaspésie and Côte-Nord in the same trip, without requiring you to retrace your steps. Depending on how much time you have, you can choose from the Escapade, Getaway, Discovery or Explorer itinerary. What do these road trips have in common? Every single one of them includes a ferry journey! As you cross from one shore of the St. Lawrence to the other, you can breathe in the fresh sea air and admire the surrounding scenery and marine mammals from a unique vantage point. Throughout your trip, you will have the opportunity to enjoy a multitude of activities, whether you're a sports enthusiast, an adventurer or just wanting to relax. Here are the four itineraries and the ferry crossing associated with each:
La Pocatière – Rivière-du-Loup – Saint-Siméon – Tadoussac
Rivière-du-Loup – Saint-Siméon ferry
La Pocatière – Trois-Pistoles – Les Escoumins – Tadoussac
Trois-Pistoles – Les Escoumins ferry
La Pocatière – Rimouski – Forestville – Tadoussac
Rimouski – Forestville ferry
La Pocatière – Matane – Baie-Comeau/Godbout – Tadoussac
Matane – Baie-Comeau/Godbout ferry
Regardless of which road trip you set off on, you can expect to be warmly welcomed in the maritime regions of Québec. You'll return home with great memories and an itch to come back and visit us again!
Now all you need to do is choose the itinerary that appeals to you the most and plan your next adventure in the maritime regions of Québec!
Find out more about these road trip itineraries or discover others by visiting our site: www.quebecmaritime.ca.
If you liked this article, you might also like...