The

Québec maritime Blog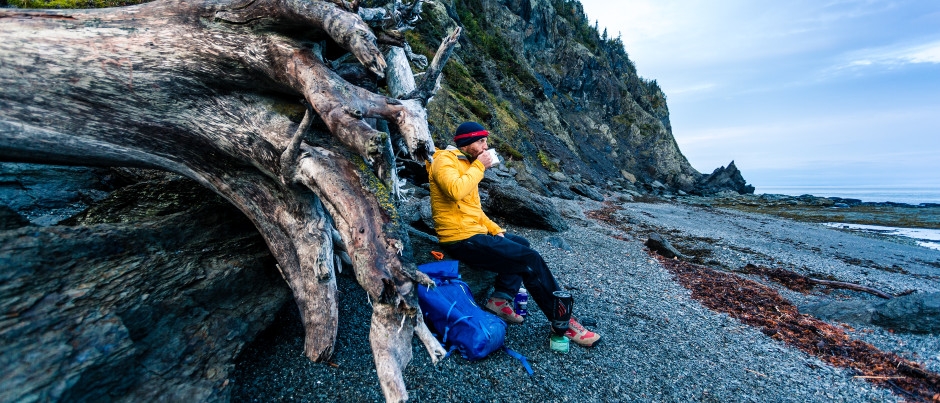 Parc national du Bic
EpicTrailsTv
5 Activities to Enjoy in Eastern Québec in the Fall
Fall is a great season for a memorable vacation in the maritime regions of Québec. In addition to enjoying the milder weather, you can admire colourful fall landscapes whether you're driving along scenic roads, stopping at seaside rest stops or at lookouts perched on mountainsides, or enjoying outdoor activities. Here are five ideas to make the most of the beautiful fall days in Bas-Saint-Laurent, Gaspésie, Côte-Nord and the Îles de la Madeleine.
1. Hiking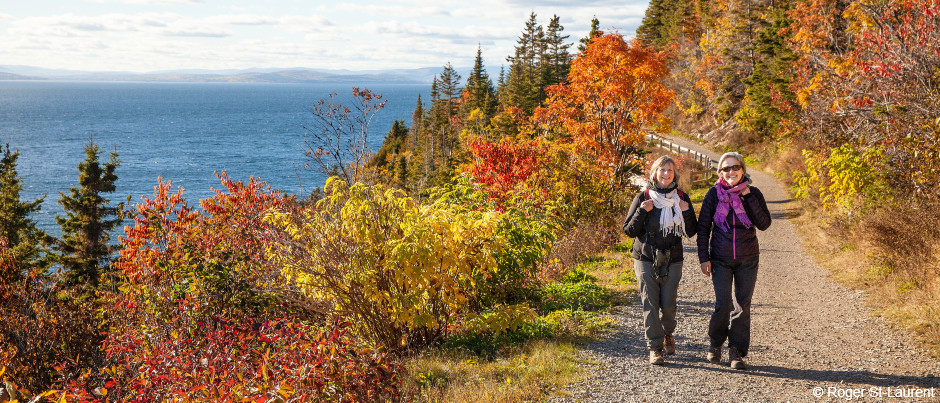 Hiking enthusiasts will find a multitude of trails to explore in our regions. There's something for everyone whether you're interested in short hikes or longer treks along the coast, in the mountains or in the forest. Discover miles of trails in national parks as well as in a variety of natural sites: beaches, islands, a fjord, a canyon and more. Hiking is an ideal way to explore the territory at your own pace and soak up amazing views at the same time! And who knows? You may also encounter local wildlife along the trails!
2. Cycling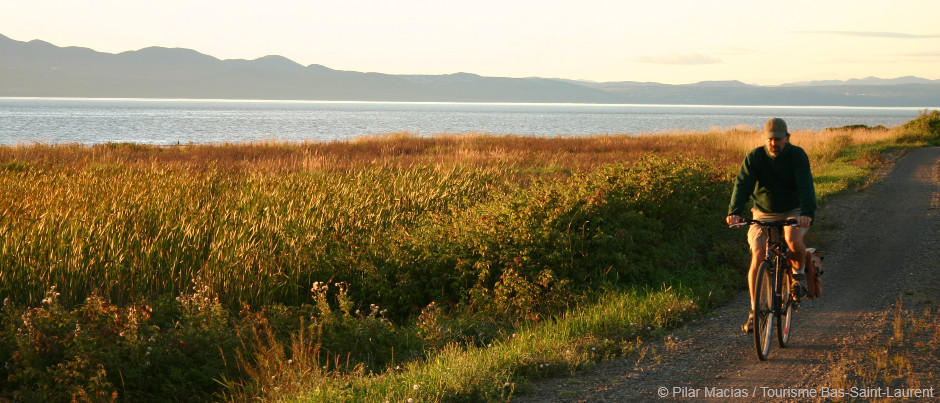 Another great way to immerse yourself in our region's beautiful scenery is by bicycle: you can ride along the St. Lawrence, explore hills and valleys, and pedal along marked trails or country roads. Fall breezes will make your cycling adventures all the more enjoyable! Make sure to stop for breaks at rest stops and lookouts and to explore charming villages. Several itineraries of all levels are available, including those suggested by the Route Verte cycling trail. Find out more so you can plan your trip properly.
3. Whale watching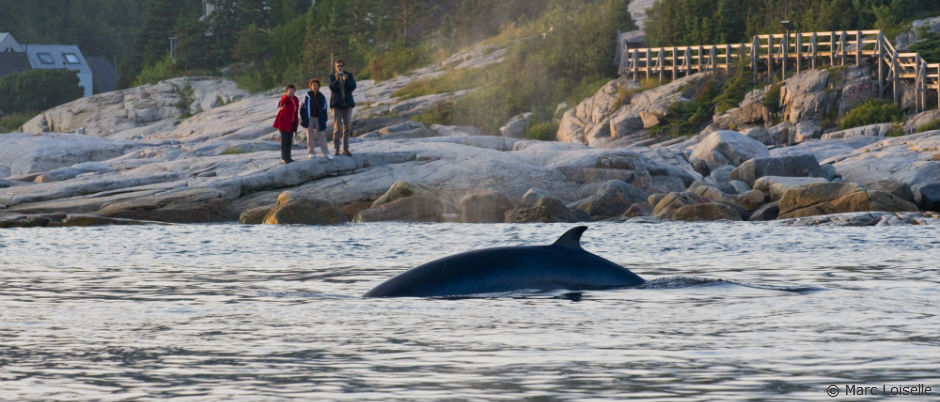 Until mid-October, 13 species of whales are found in the waters of the St. Lawrence. You can of course admire them during a sea excursion, particularly in Gaspé Bay and Percé Bay as well as in the Saguenay–St. Lawrence Marine Park. The marine park is also a great place to observe these giants of the sea directly from the shore! Visit the Cap-de-Bon-Désir Interpretation and Observation Centre or the Marine Environment Discovery Centre (both in Côte-Nord) to enjoy this extraordinary experience. You're likely to spot belugas, minke whales, fin whales, humpbacks, harbour porpoises and blue whales, among others!
4. Wildlife observation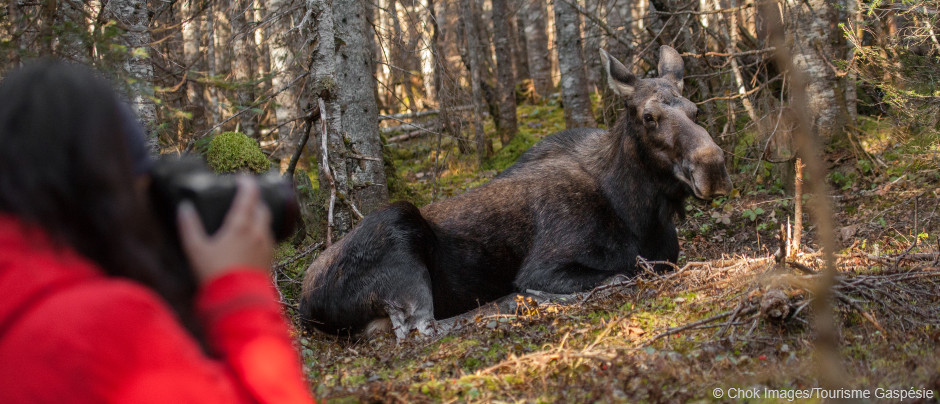 In addition to marine mammals, many other animal species are easily observable in our regions at this time of the year, whether during a hike on your own or a guided activity. While white-tailed deer and moose are abundant in our forests and are fairly often encountered during hikes, black bears can be admired in complete safety in the company of an interpreter guide. Our regions are also home to many bird-watching sites, including in Parc national de l'Île-Bonaventure-et-du-Rocher-Percé, in Gaspésie, which is famous for its northern gannet colony on Bonaventure Island, as well as in Pointe-aux-Outardes, in Côte-Nord, where 255 species have been observed, making this one of the five best bird-watching sites in Québec!
5. Tasting local flavors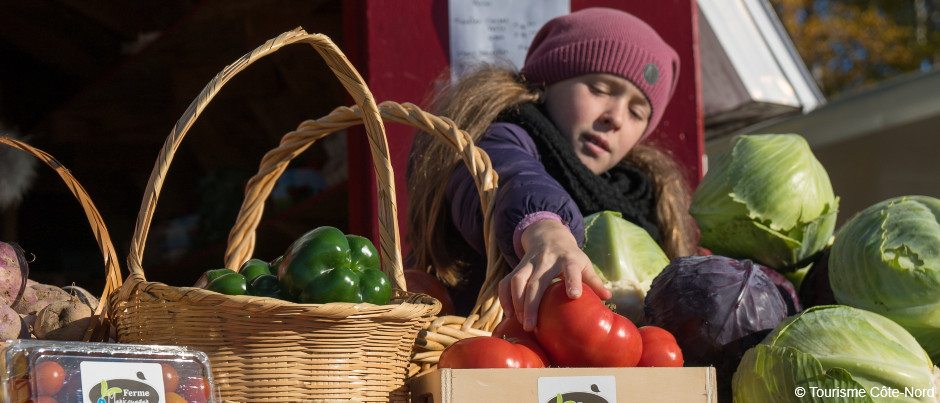 After spending a fun-filled day outdoors, there's nothing better than a tasty meal featuring regional products! And not surprisingly, fall is a time of abundance in Eastern Québec! The harvest season will give you the opportunity to taste market garden produce, fruits from the orchards, wild mushrooms and incredibly fresh coastal plants. Don't miss the many cheeses created by passionate local cheesemakers and the various alcoholic beverages on offer, including microbrews and handcrafted spirits as well as berry and maple wines. You can discover all these flavours and much more at public markets and in our regions' many excellent restaurants!
So what do you think? Which of these activities will you enjoy during your next fall vacation in the maritime regions of Québec?