The

Québec maritime Blog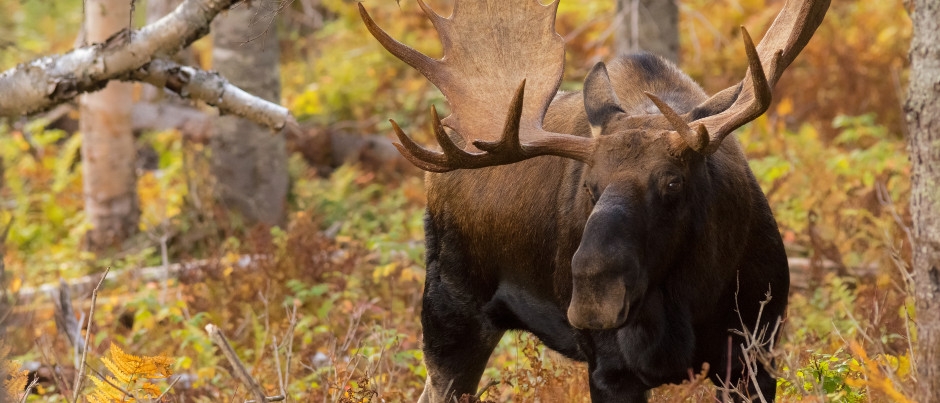 Moose in Parc national de la Gaspésie
Éric Deschamps
Wildlife Observation in the Fall: Species Not to Miss!
Fall in the maritime regions of Québec is a prime season for wildlife observation. In national parks or in our many natural sites found along the St. Lawrence, in our vast forests, in our majestic mountains or on our numerous islands, you'll find lots of animals to watch while disturbing them as little as possible and respecting their habitats. Here are the species you won't want to miss when you next visit us in the fall!
Spectacular marine mammals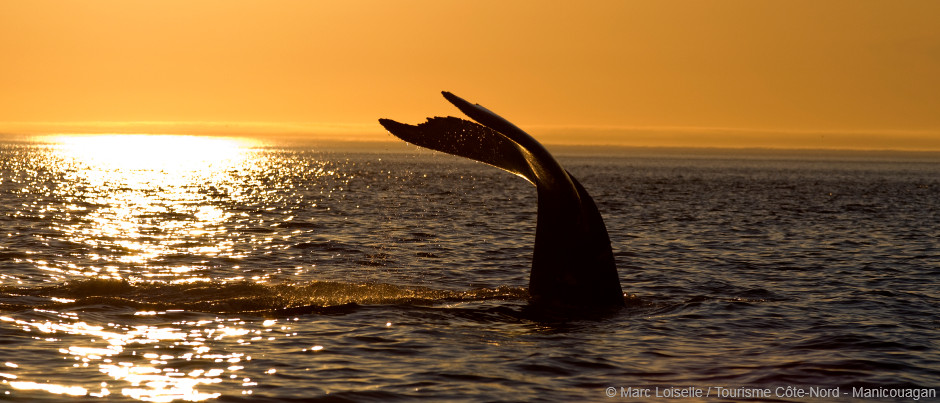 Up to 13 species of whales frequent the waters of the St. Lawrence until October. Their numbers increase in the fall and you're more likely to spot their blows in the distance as a result of the greater difference in temperature between their exhalations and the ambient air. You can therefore enjoy beautiful sightings during a sea excursion or directly from the shore.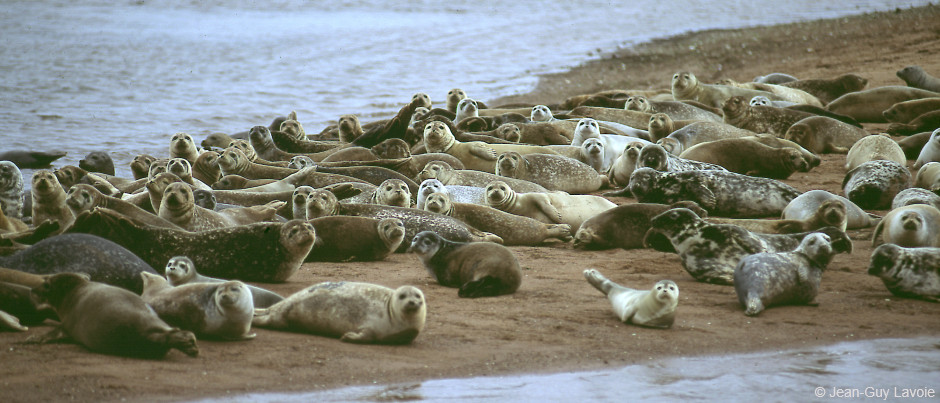 In addition to humpbacks, fin whales, harbour porpoises and other cetaceans, you can also spot harbour seals and grey seals swimming in the water or basking on rocks in the sun. Both of these seal species are present in great numbers throughout our regions until early fall.
Thousands of birds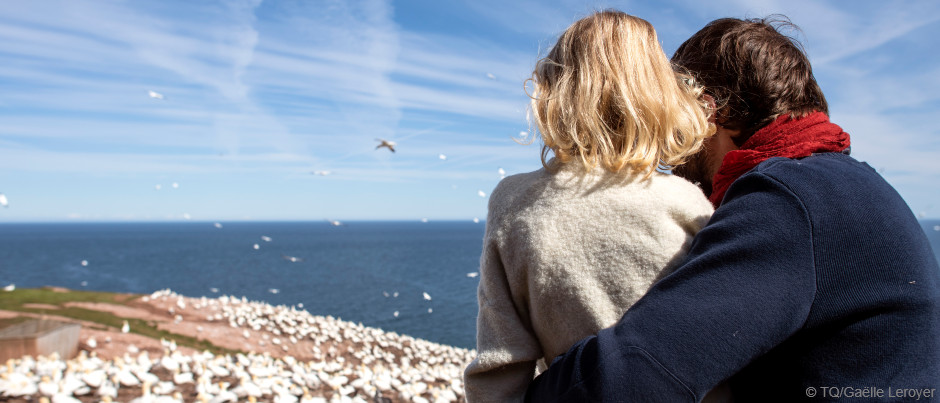 Since the St. Lawrence is an important migration route for birds, it's not surprising that so many species can be observed in Eastern Québec in the fall! Bas-Saint-Laurent is home to many bird habitats including coastal marshes that are used as staging areas, while Gaspésie is such an interesting destination for birders as a result of its geographical position, maritime climate and mild temperatures.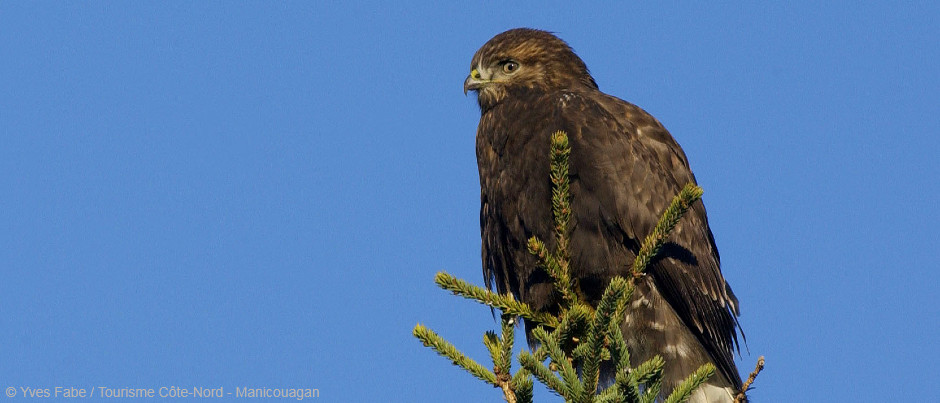 On the north side of the St. Lawrence, Côte-Nord welcomes thousands of birds of prey and several boreal species every fall, while in the Îles de la Madeleine, you'll find lots of species of shorebirds to observe. Get out your binoculars and watch common eiders, snow geese, northern gannets, bald eagles, peregrine falcons and more in our regions!
Majestic moose, deer and caribou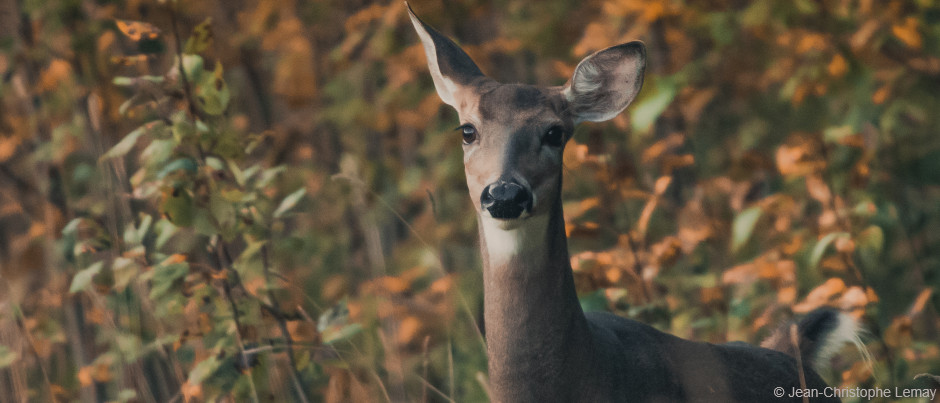 Moose, white-tailed deer and caribou are the undisputed kings of our forests and are easy to observe during guided activities or hikes on your own. Moose and white-tailed deer, which are found in the national parks and wildlife reserves of Bas-Saint-Laurent, Gaspésie and Côte-Nord, are particularly photogenic, the former with their magnificent antlers (did you know that only the males have them?) and the latter with their large, curious eyes! Take the time to admire these animals as they feed near hiking trails.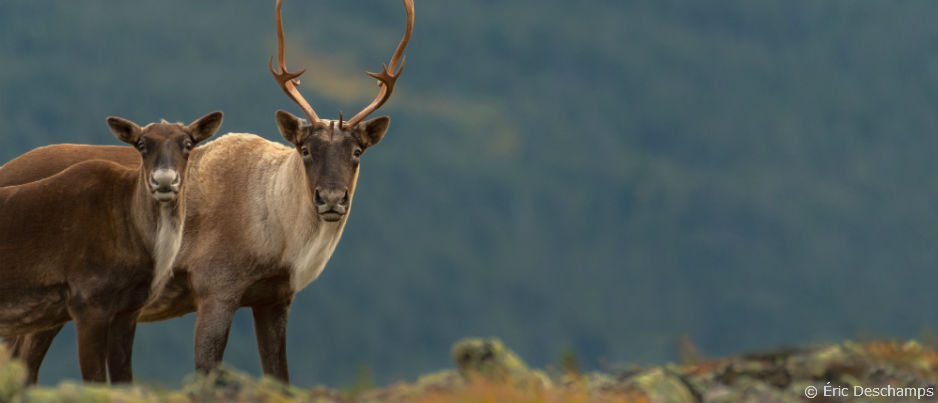 Woodland caribou are found in Parc national de la Gaspésie, more specifically in the Mont-Jacques-Cartier sector—the herd in this park is the only one south of the St. Lawrence. The trail up the mountain is accessible until September 30 and will take you to the alpine tundra, at an altitude of 1270 metres (4170 feet). The rutting season, during which the caribou gather, is a great time to observe the behaviour of these animals. Make sure you keep your distance to avoid disturbing them.
Impressive black bears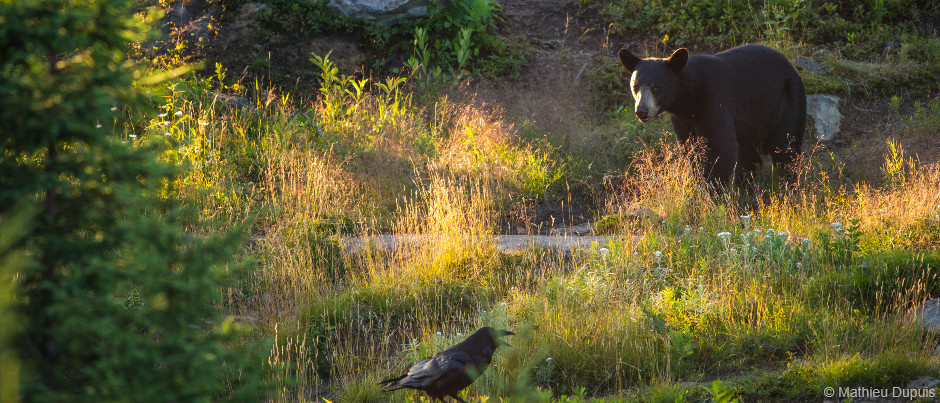 Although the thought of seeing a black bear may initially seem frightening, the best way to observe these animals is during a supervised activity with an experienced guide. In both Côte-Nord and Gaspésie, you can admire and learn more about these impressive animals in complete safety from a shelter set up specifically for that purpose. Even though it's rare to cross paths with a black bear in the wild, if you do see one, make your presence known as you back away slowly.
So which of these species are you hoping to see on your next fall trip to our regions?
If you liked this article, you might also like...