The

Québec maritime Blog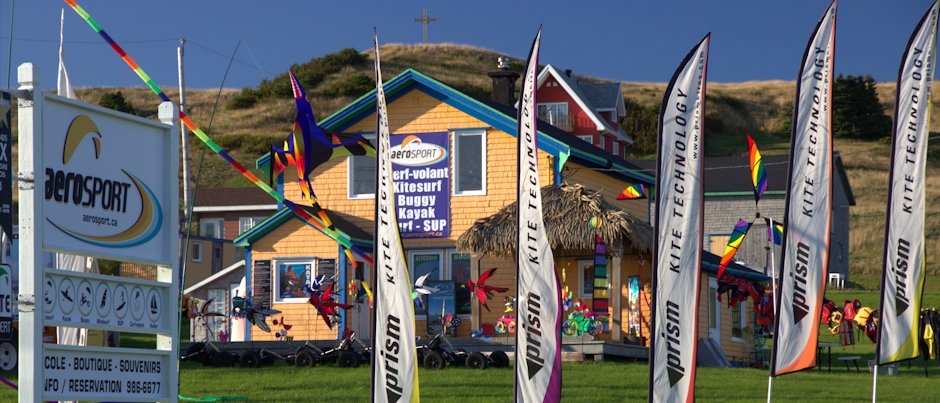 Éric Marchand: Wind in His Sails
In the late 1990s, Éric Marchand fulfilled a dream when he opened Aérosport, Canada's first kitesurfing school, in the Îles de la Madeleine. Today, he continues to promote kiting sports, and his school has earned an excellent reputation. Éric is also a talented professional photographer, who captures the beauty and vibrancy of Québec, including the maritime regions of this province. In fact, you can admire many of his photos on our site! We asked him to tell us about the Îles de la Madeleine.
Le Québec maritime (LQM): Why did you choose to move to the Îles de la Madeleine and stay here?
Éric Marchand (EM): I think the Islands are the most beautiful region in the province of Québec, thanks to their rich culture and culinary traditions as well as the ever-present wind.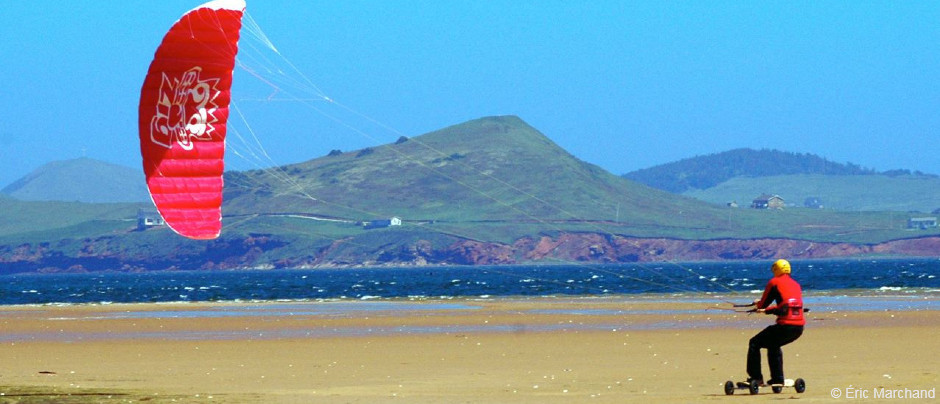 LQM: Tell us about your work.
EM: Aérosport is a kitesurfing school on the Îles de la Madeleine. Every year, we introduce hundreds of people to the basics of kiting sports: kitesurfing, kite buggying and snowkiting. The ever-present wind on the Islands and the geography of the archipelago make it really easy for us to offer this training in a safe environment.
LQM: What do you like the most about meeting and interacting with tourists?
EM: Tourists make me realize how lucky I am to do the work I do, which is selling fun!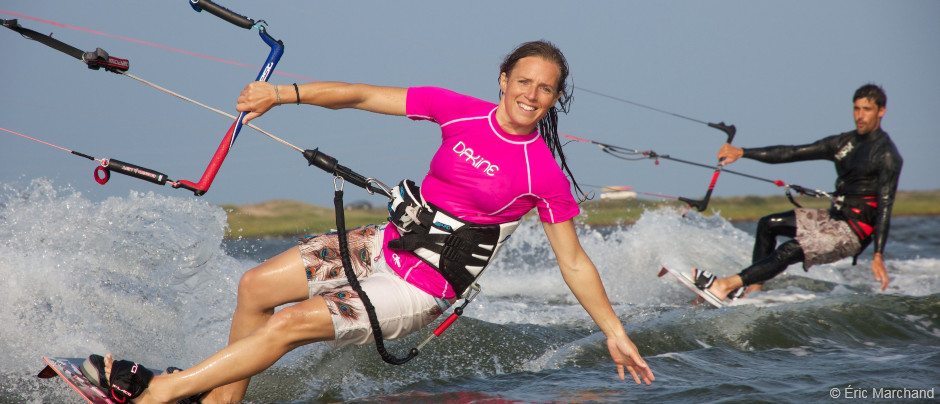 LQM: Do you have a special place in your region where you go to relax?
EM: I go to Havre Aubert Island, where I visit secret idyllic spots.
LQM: Name another tourism organization from your region or another maritime region of Québec that you admire and tell us why.
EM: I admire Claude Bourgeois from the Site d'Autrefois for his involvement, his enthusiasm and his way of interacting with the people who visit him.
LQM: Name three of your favourite locations in the region that you would recommend to tourists and tell us why.
EM:
Old Harry Beach, for its pristine beauty
Buttes des Demoiselles, which are rounded hills in Havre-Aubert, for the view
Butte Ronde (Round Hill) in Havre-aux-Maisons, for the sunsets and gliders
LQM: Do you prefer the land or the sea?
EM: The sea because I feel alive when I'm playing in water.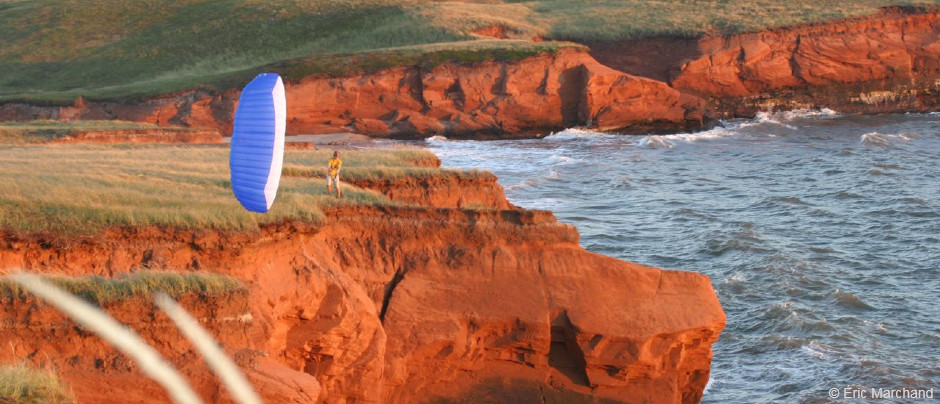 LQM: Sunrise or sunset?
EM: 100% sunrise and 100% sunset for their beauty, especially on the Islands with the red sandstone cliffs...
LQM: Winter or summer?
EM: I'm also a photographer, and September and March are my two favourite months for the unique light that inhabits the Islands at those times of year.
LQM: If you were an animal from the maritime regions of Québec, which one would you be and why?
EM: I'd be a bird, so I could see the Islands from the sky, because they are really superb.
LQM: Name a gourmet pleasure from your region.
EM: I have several: lobster, crab, scallops and seal.
LQM: What is your guilty pleasure?
EM: Savouring a beer made by À l'Abri de la Tempête.
LQM: Name another maritime region of Québec that you love and tell us why.
EM: I love Gaspésie because it's such a contrast to the Islands, with its rivers, mountains and coastline. I particularly have a soft spot for Mont-Saint-Pierre.
The next time you're in the Îles de la Madeleine, be sure to visit Aérosport to try out wind sports!
If you liked this article, you might also like...