The

Québec maritime Blog
FAQs about Motorcycling in Eastern Québec
Do you enjoy exploring new destinations by motorcycle? You're sure to love the meandering scenic routes found in the maritime regions of Québec! To help you plan your trip in our regions, we've answered the most frequently asked questions we receive about motorcycling below.
How far are the regions of Eastern Québec from where I live?
See the distance chart below to get an idea of how far our regions are from you. Visit the Getting Here section of our website for more information.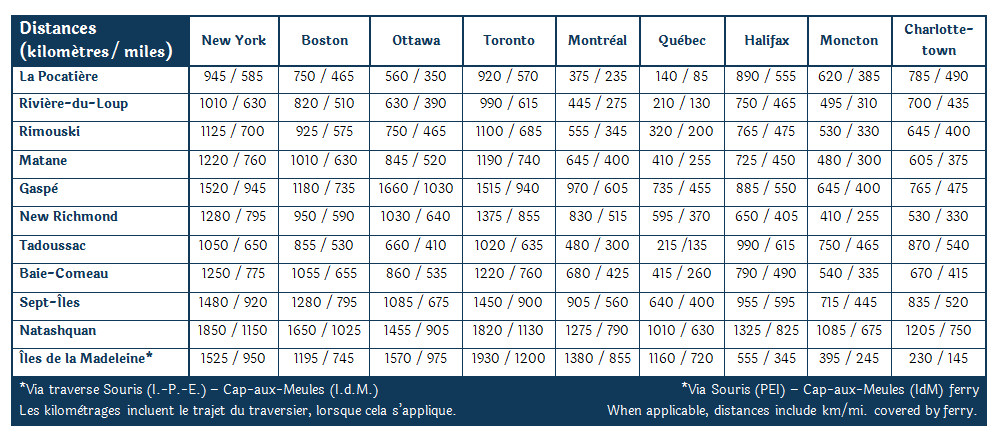 Where can I find out about local road conditions?
The Québec 511 website will provide you with information about the road network in Québec, including roadwork, road conditions, rest areas, etc. You can download the mobile version on your smartphone (for Apple or Android devices). If you don't have an Internet connection, you can also call 511 to access the same information.
Is motorcycle-friendly lodging available in the maritime regions of Québec?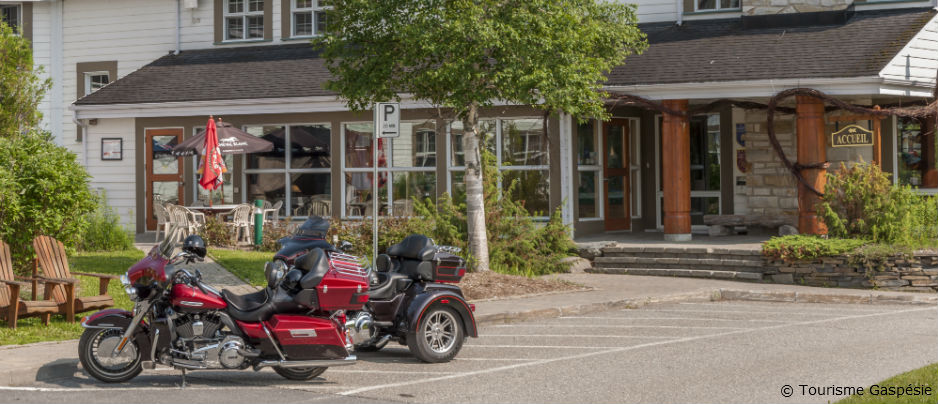 Many of our lodging options are motorcycle-friendly and offer services and amenities that will ensure you enjoy a pleasant trip. Read the "Motorcycle-Friendly Accommodations in Our Regions" blog post for an overview of what awaits you in Eastern Québec. And don't forget to consult our Vacation Packages section!
Where can I find information about all the services available (gas stations, restaurants, accommodations, garages, etc.)?
The official tourist guides for our regions will provide all this information along with maps, important contact info and more—they are faithful travel companions you'll want to keep on hand. Order them or view them online!
What rules and regulations apply to road safety in Québec?
You should be aware of the rules and regulations that apply in Québec and check whether they differ from those in your region. Read about the Highway Safety Code on the SAAQ website. You may also want to consult their On a Motorcycle section as well as the Tourists and Newcomers section.
What documents will I need for my trip?
Motorcycle registration
Driver's licence
Proof of age (provided by the driver's licence)
Rental contract (if you rented your motorcycle)
Valid passport (if you're not a Canadian citizen)
Electronic Travel Authorization (eTA) (if you're not a Canadian citizen and you're planning to fly to Canada, read this blog post to see if you need an eTA)
What motorcycle road trips are available in the regions of Eastern Québec?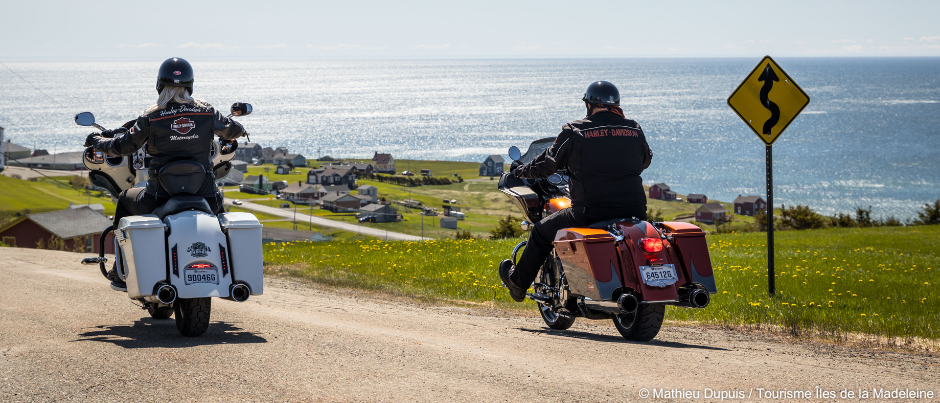 For an overview of the itineraries available in our regions, visit our Road Trip Ideas section. You can also read blog posts about motorcycling in Bas-Saint-Laurent, Gaspésie, Côte-Nord and the Îles de la Madeleine for inspiration!
If you have any other questions, please ask them in the comments section below! You can also find more information on our Motorcycle Touring page.
Be safe and happy riding!
If you liked this article, you might also like...