The

Québec maritime Blog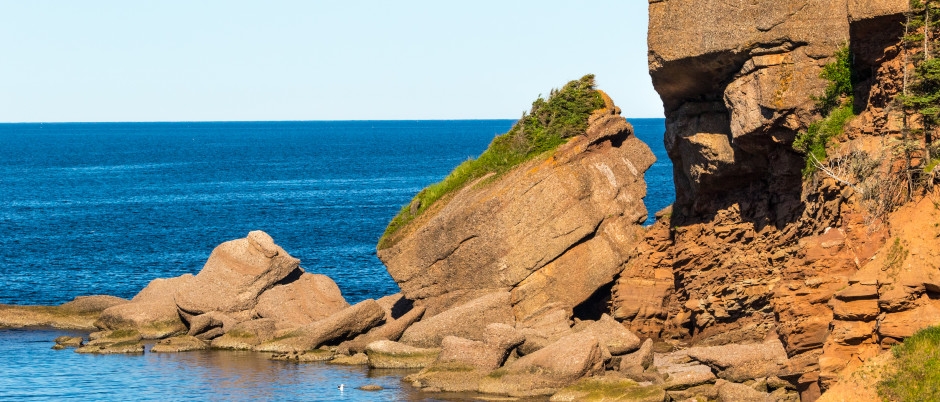 Indian Head Rock
Mathieu Dupuis
Have You Seen These 20 Oddities and Unusual Attractions?
If you've ever vacationed in the maritime regions of Québec, you'll have had many opportunities to admire stunning scenery and visit fascinating attractions. But did you know that our regions are also home to several oddities and unusual sights? If you haven't seen these 20 unique attractions yet, be sure to add them to your itinerary the next time you visit!
Bas-Saint-Laurent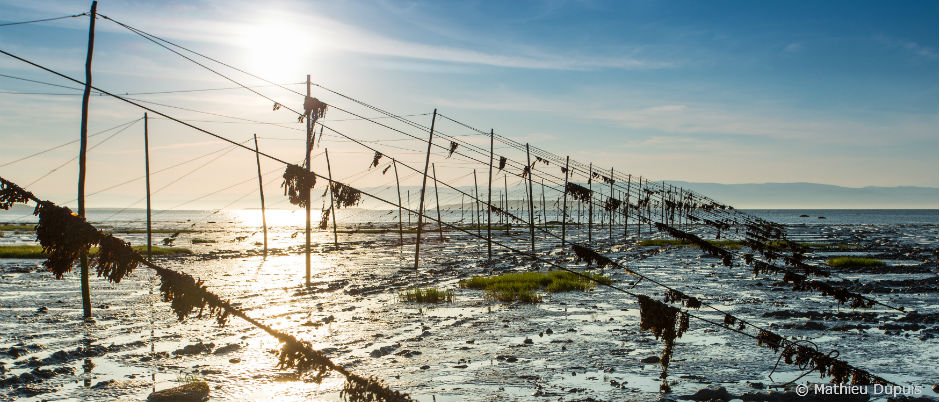 1. Kamouraska is at the centre of the St. Lawrence eel fishery. As you drive through this area, you may notice the fish weirs in the water: wooden stakes are used to hold the nets in a zigzag pattern running perpendicular to the shore. They're an intriguing sight, especially if you're not familiar with this fishing method!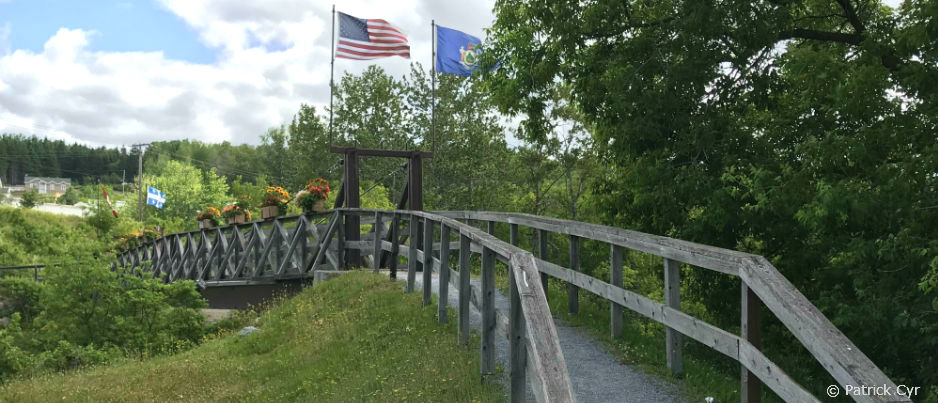 2. In Pohénégamook, in the Témiscouata area, you may have crossed the international bridge, in Parc de la Frontière, into the state of Maine, in the U.S. Built in 1906, the bridge is also known as the "Lovers' Bridge" and the "Smugglers' Bridge."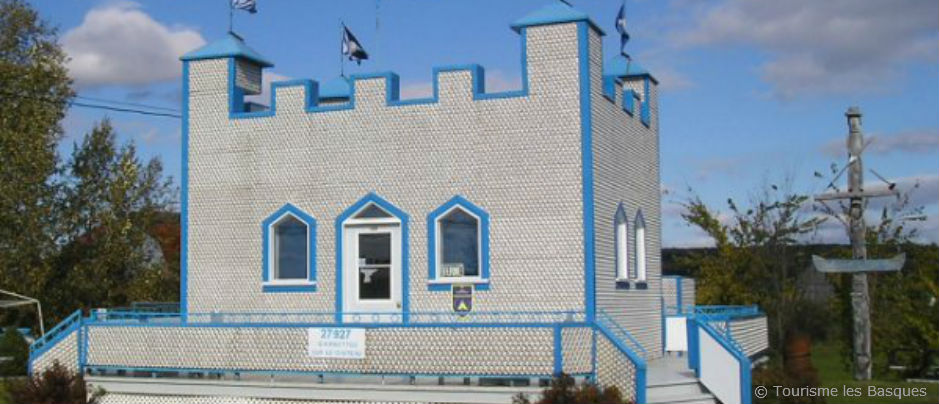 3. If you've ever visited Saint-Jean-de-Dieu, you'll have seen the village's most unusual attraction: a castle made of aluminum cans! A total of 27,927 cans and over 4000 hours of labour were required to create this building that now houses the local tourism information office.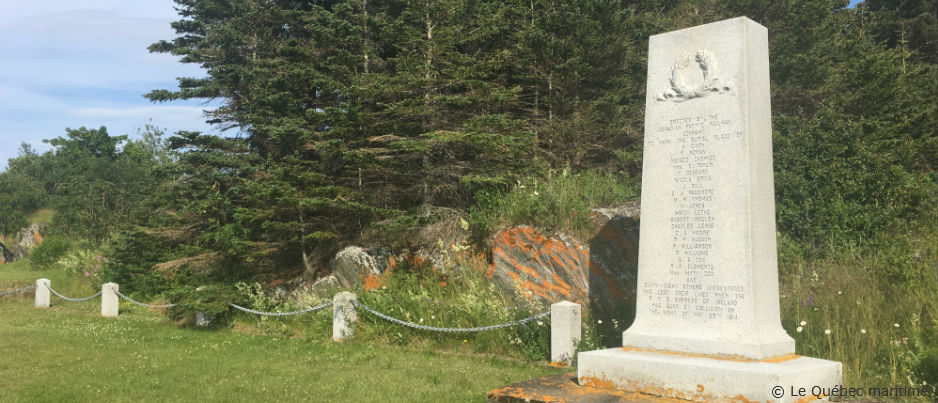 4. If you've been to Bas-Saint-Laurent, chances are you've heard of the Empress of Ireland, an ocean liner that sank in 1914, killing 1012 people. This event is commemorated at the Pointe-au-Père Maritime Historic Site, but did you know that a memorial is located a little further along the road and marks the burial place of 88 victims of the shipwreck (only 20 of whom were identified)?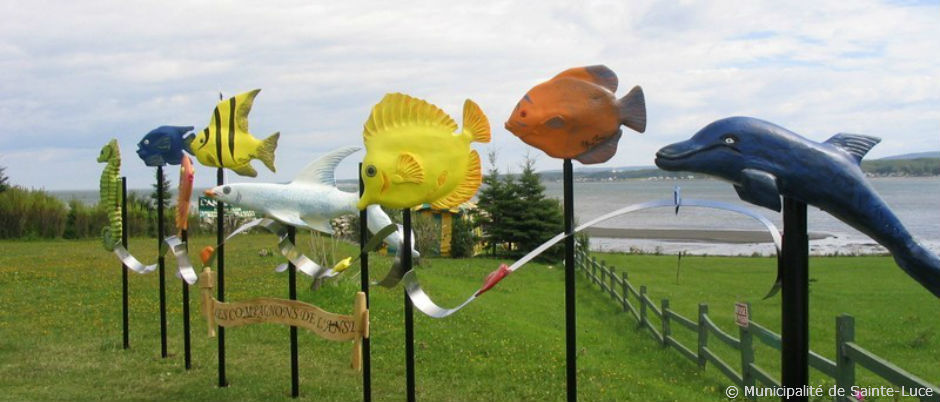 5. While strolling along the boardwalk in Sainte-Luce, you can admire a number of unique wooden sculptures. They were created during a sculpture symposium that brings together four different artists every year, who constantly add to this collection of public art.
Gaspésie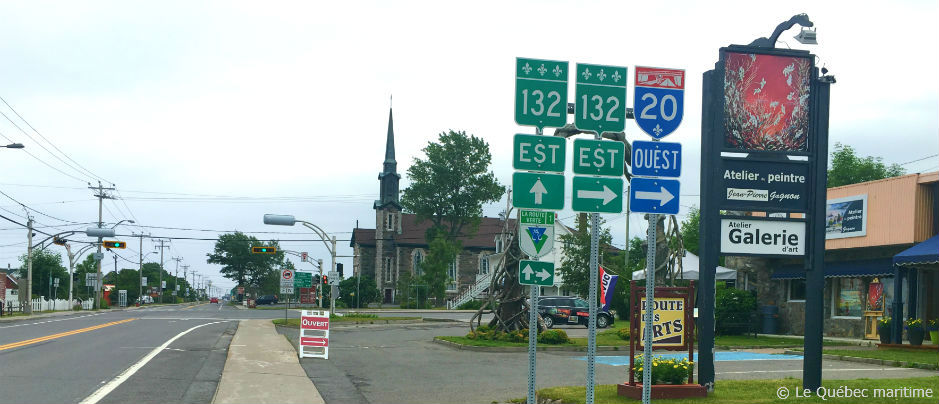 6. At the start of your tour of the Gaspé Peninsula, you may have noticed the road signs that indicate that Route 132 East goes in two different directions. That's because Sainte-Flavie marks the beginning of the loop that will take you around the peninsula, so whether you turn right or keep going straight you're technically going in the same direction!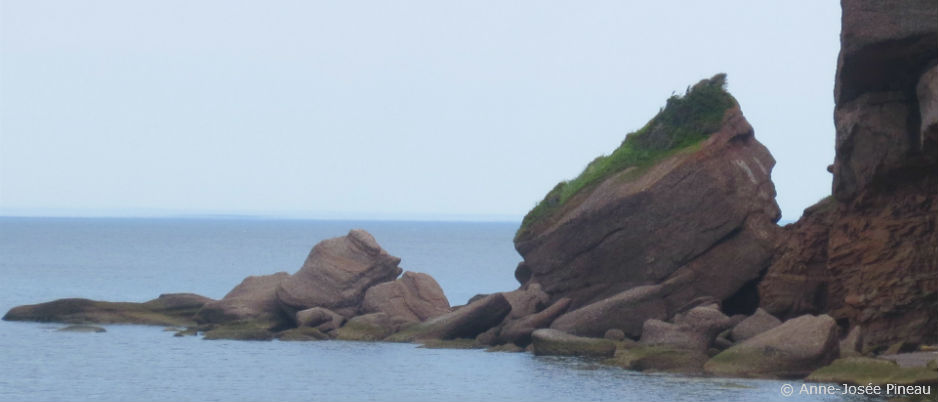 7. Did you stop at the rest area in Saint-Georges-de-Malbaie, near Percé, and notice the rock formation known as Indian Head Rock? Legend says that it's the head of a First Nations man who vowed to keep his back to the sea until his beloved, who was captured by European sailors, is returned to him.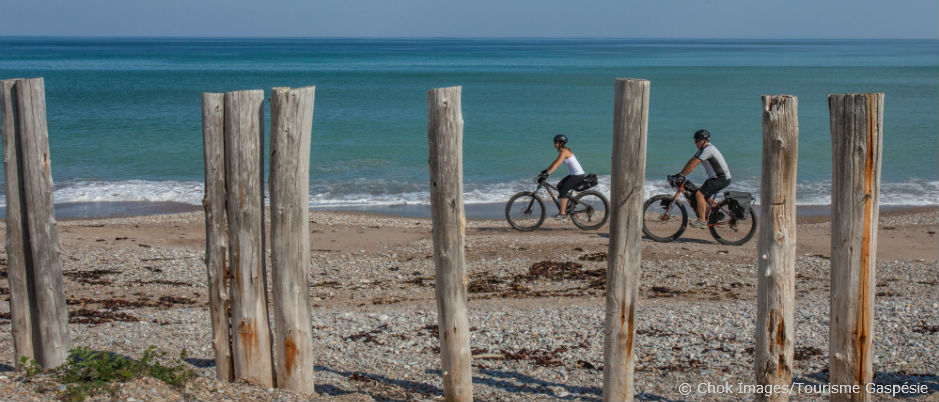 8. In Coin-du-Banc, you may have gone for a stroll or picnic on the local beach. But did you notice the agates? Those who love semi-precious stones will want to visit this 5-km (3-mi.) beach to collect a few!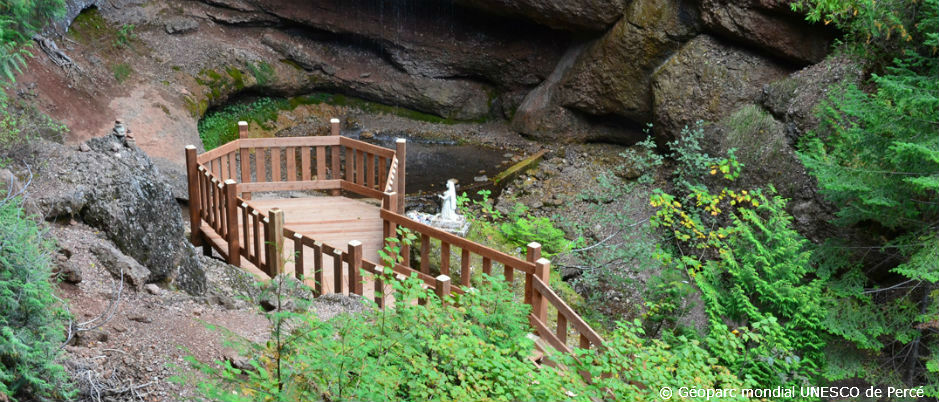 9. While exploring the geosites in the Percé UNESCO Global Geopark, you may have spotted a statue of the Virgin Mary. Erected in a natural cave located in a gorge carved out by water, it harks back to a time when this area was a place of pilgrimage.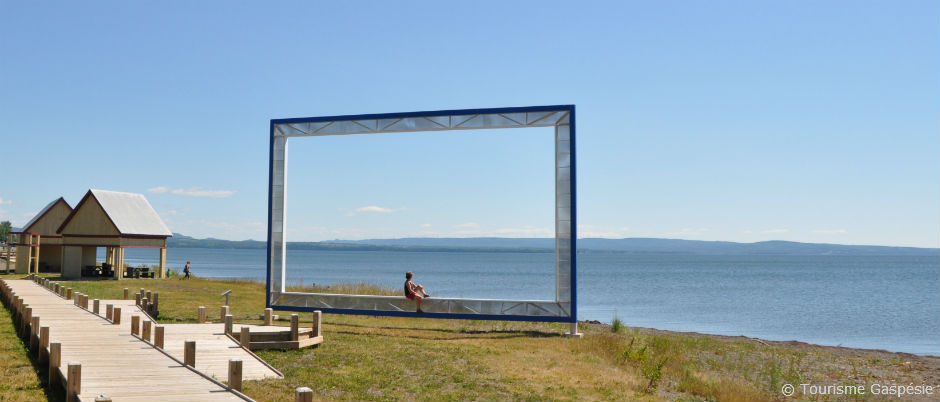 10. In the La Baie-des-Chaleurs sector, it's impossible to miss the giant picture frame along the water in Maria. This work of art, called Cadre naturel (Natural Frame), was created in 1995 by artist Yves Gonthier to frame the area's magnificent scenery. Be sure to take a picture of yourself in this oversized sculpture!
Côte-Nord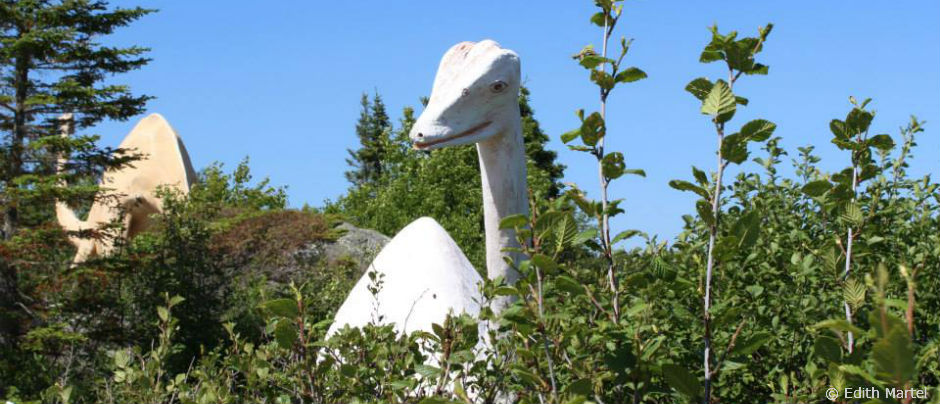 11. A stop at the Ragueneau wharf gives you the opportunity to observe seabirds, seals and… dinosaurs! These life-size sculptures have been delighting visitors of all ages for nearly 25 years.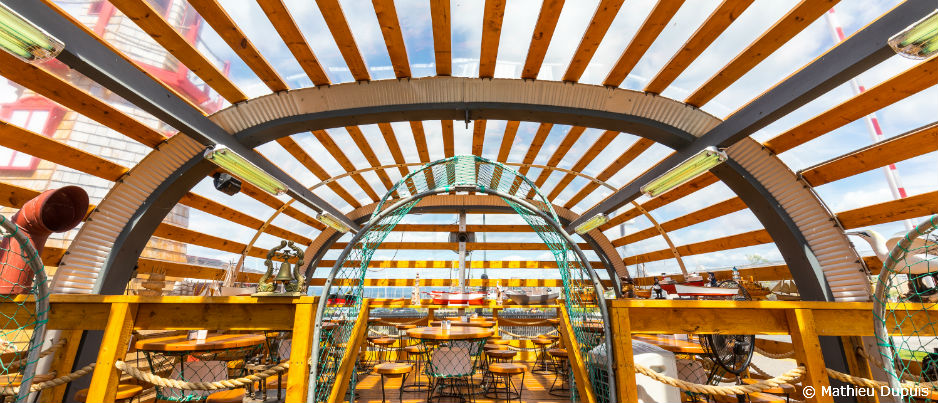 12. Did you see the giant lobster trap in Sept-Îles? This is the Casse Croûte du Pêcheur, a roadside snack bar renowned for offering delicious seafood and an amazing view of the bay—an unusual spot that's worth visiting at least once!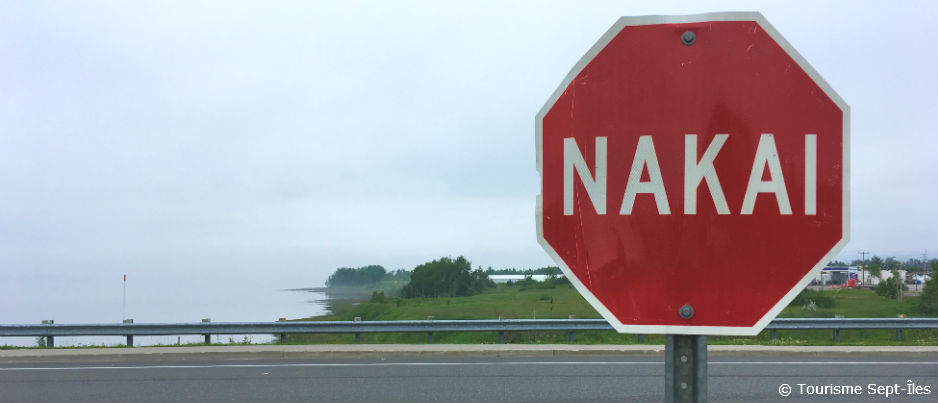 13. Nakai! Have you spotted any Innu road signs during your vacation? If so, you know that nakai means stop! These signs can be found in several reserves in the region, such as in Essipit and in Uashat-Maliotenam, near Sept-Îles.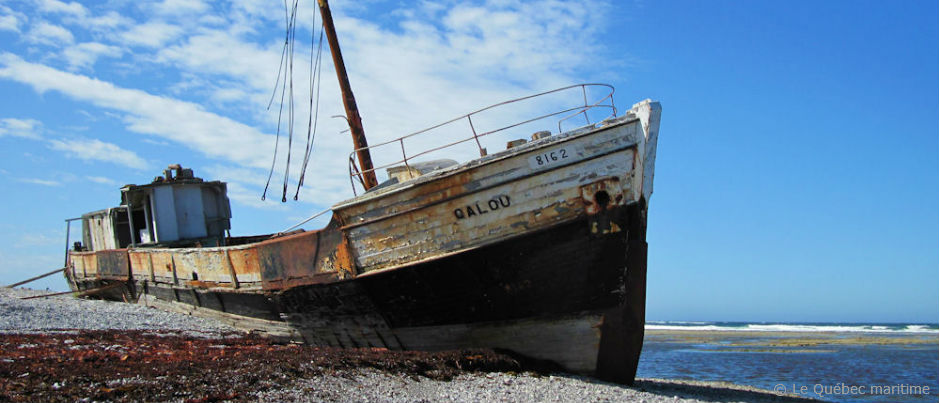 14. Anticosti has been aptly nicknamed the "Graveyard of the Gulf": over 400 shipwrecks have been recorded off the island's shores. Two of the most accessible are the Wilcox wreck, near the Patate River, and the Calou, at Pointe Ouest.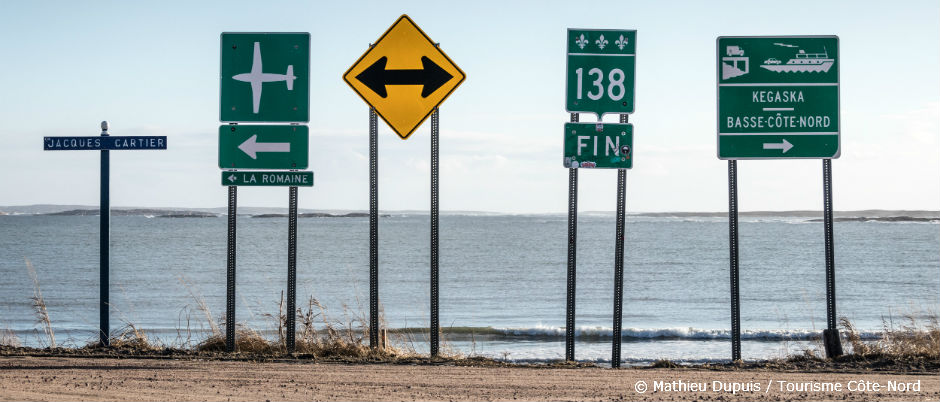 15. Have you ever been to Kegaska? If so, you undoubtedly took a photo of the road sign indicating the end of Route 138. This village is right at the edge of the Lower North Shore, an area that's accessible mainly by boat in the summer.
Îles de la Madeleine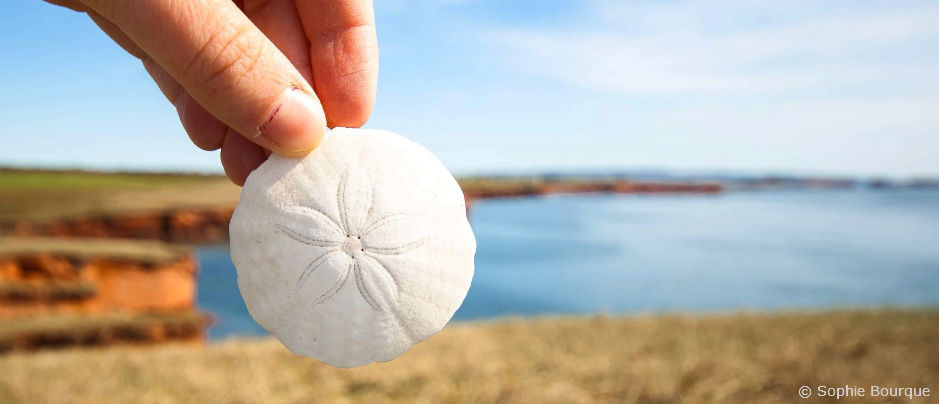 16. During your stay on the Islands, you undoubtedly spent lots of time on the beach, where you may have collected sand dollars. These round and flat shells, bleached white by the sun, were thought to resemble large silver coins, hence their name.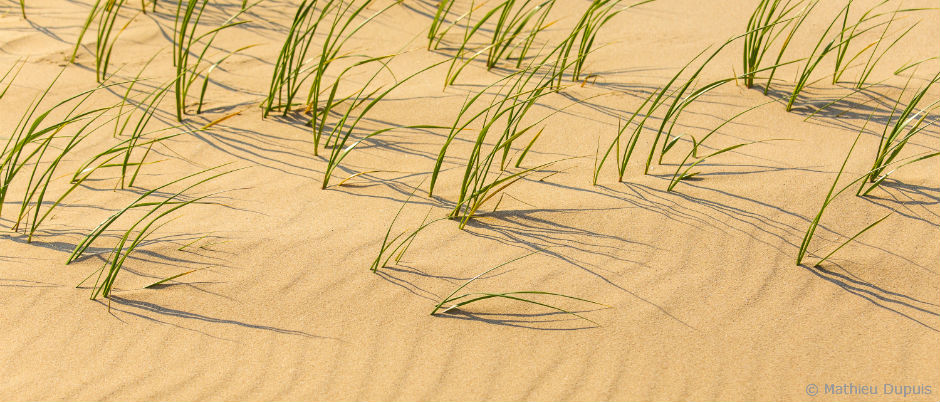 17. In fact, if you've walked on a beach on the Islands, you've probably heard the singing sands! The Islands are one of the only places in the world where you can encounter this phenomenon, which is generated by friction between grains of sand. Certain conditions are required to create singing sands: the grains must be dry, similar in size, pollution-free and made up mainly of quartz.
18. If you've been to Dune de l'Ouest, you've seen the Corfu Island wreck, which you can't miss if you go for a walk along this 8.7-km (5.4-mi.) beach. The ship, which went aground in 1963, is well anchored in the sand (though you should still be careful around the wreck).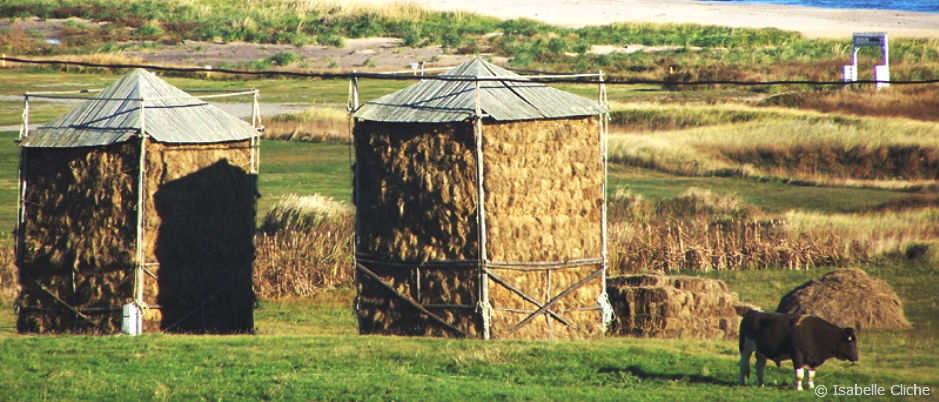 19. In the farming areas of the Islands, you may have notice odd structures in the fields: these square shelters with sliding roofs are used to protect the hay from the elements!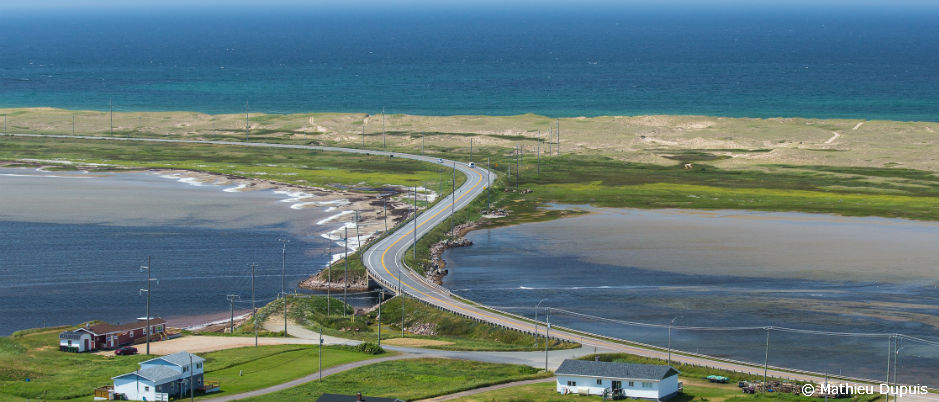 20. While driving on the Islands, did you notice that, in some places, Route 199 is surrounded by water on both sides? Whether you're travelling by car, motorcycle or bike, this adds to the charm of the region.
How many of these oddities or unusual attractions have you seen? Do you have any others to add to our list?