The

Québec maritime Blog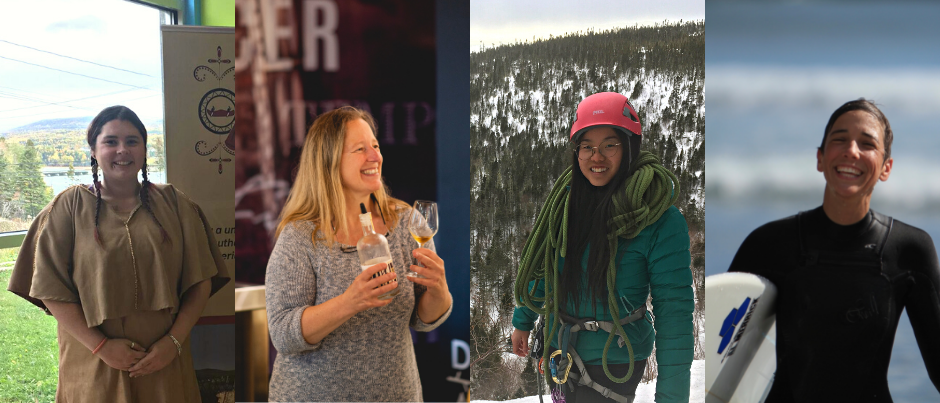 Inspiring Women Behind Exciting Local Projects!
Portraits of 4 Passionate Women Who Followed their Dreams
A trip to the maritime regions of Québec will certainly leave a lasting impression, not only because of the beauty of the landscapes but also because of the memorable people you will encounter here. To mark this International Women's Day, we are pleased to spotlight four passionate women who have followed their dreams and invested in inspiring projects in the tourism industry in Eastern Québec.
Nathalie Decaigny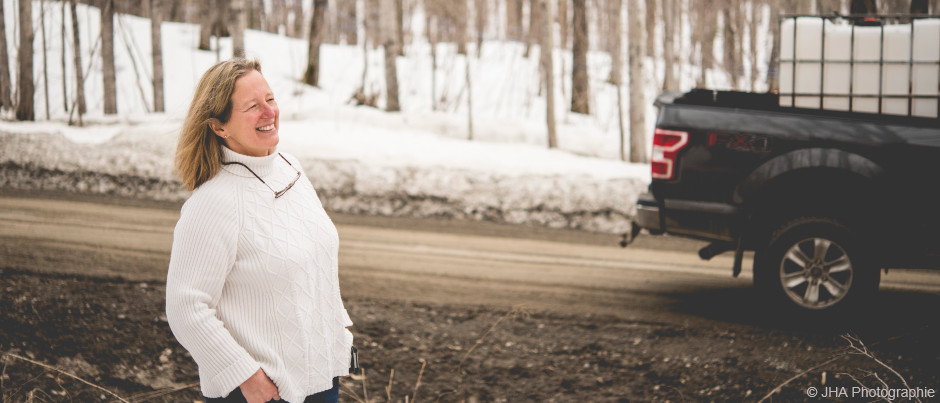 A must-see stop in the Témiscouata area in Bas-Saint-Laurent, Domaine Acer produces delicious alcoholic beverages made with maple sap. For the last 25 years, Nathalie Decaigny and her partner Vallier Robert have opened their doors to visitors, giving the public access to the inner workings of their company. At first, this project was Vallier's dream, which he developed through experimenting on his family's sugar bush. But this dream quickly found a place in Nathalie's head and heart as well. Originally from Belgium, she was travelling in Québec, reflecting on her future and looking for her passion, when she met Vallier. When she saw how much this project inspired him, something clicked for her!
Creative and good with words, Nathalie helped design the company's brand image from the start. "I found my purpose, not through my studies—I'm an agricultural engineer by training—but rather through branding, marketing and communications, which were not necessarily part of my original skillset," says Nathalie. "And Vallier and I both have a sense of hospitality, we love people, so we were on the same wavelength in that respect. Developing this agritourism activity became my project as well." Her role is now to be something of a custodian of the site: she makes sure that everything runs smoothly and takes part in various decisions that concern the company. Her scientific side is also put to good use when it comes time to taste the products. One of Nathalie's greatest sources of pride is the excellent quality of the wines they develop. "My wish is that our products become part of our local way of life," she says.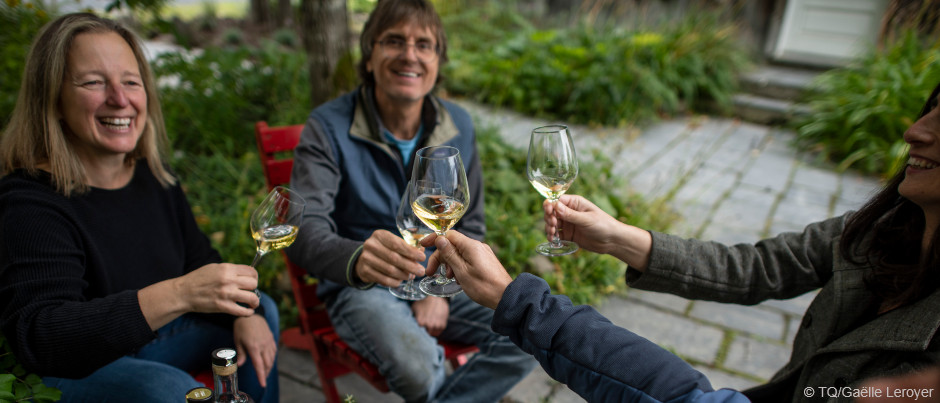 Her love for the land is deeply rooted. Through doing genealogical research, she actually discovered that her family has been involved in agriculture since the 1500s. "What we do here is in alignment with nature," she explains. "We collect maple sap in the forest, and we transform it. Even though what I'm doing is less conventional than what I could have done in Belgium, I haven't strayed very far from my roots. And since I'm not a very conventional person anyway, this suits me well!"
Nathalie's journey and passion inspired her to share this piece of advice: "Find your inner fire. Whatever your project is, whether it's big or small, go for it and make it happen. Do what lights you up!"
Kalika Sinnett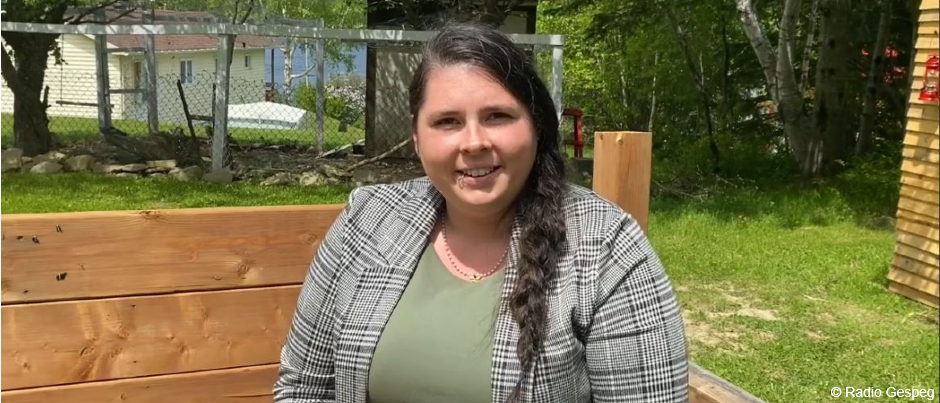 Kalika Sinnett got hooked on history while taking a college class with a captivating teacher. She now holds a bachelor's degree in this field with a concentration on the history of Indigenous peoples in Canada. Of Mi'gmaq descent and originally from Gaspé, Kalika had to move to urban centres to pursue her studies. When she heard that the Micmac Interpretation Site of Gespeg was looking for a director in 2017, she saw this as the perfect opportunity to return to her roots and live out her passion: "I felt like this position was made for me," she says. "Everything I had studied, all my goals and interests, it was all there. I crossed my fingers—and I got the job!"
For Kalika, the interpretation site is a place of great importance for many reasons. "It's been around for over 20 years," she explains. "It's a place where our Nation can share its culture and traditions with locals and visitors, but also where members of our community can deepen their knowledge." The site includes a permanent exhibition and a reconstructed traditional village where an interpreter guide explains the role of each member of the community (women, men, children and elders) throughout the seasons. The site also offers workshops where participants can learn how to create dream catchers, baskets and other traditional items. Visitors can also browse the gift shop, which showcases beautiful objects and souvenirs made by members of the community.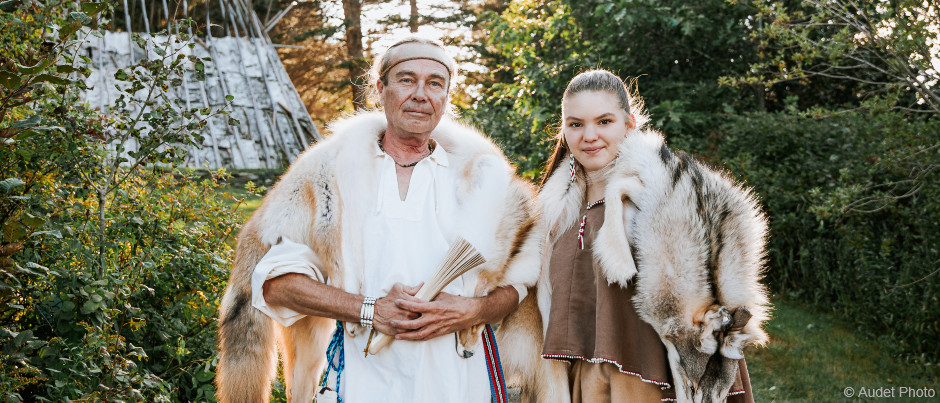 "When people arrive here, they usually don't know much about who the Mi'gmaq are," says Kalika. "But once they've taken the tour, spent some time in the gift shop and talked to the staff, they light up because they've learned so many new things. More than anything, I think that's the reason I'm here. It almost brings tears to my eyes because I can see all the efforts we make, all the things we're willing to share, and it really pays off! You can see it in people's faces." As Kalika speaks, her eyes fill with pride.
On this day that celebrates women's rights, Kalika encourages each of us to take the time to learn about two important causes that are particularly close to her heart: missing and murdered Indigenous women, girls and 2SLGBTQIA+ people, and lost children and survivors of residential schools, their families and communities (Every Child Matters).
Coralie Dumais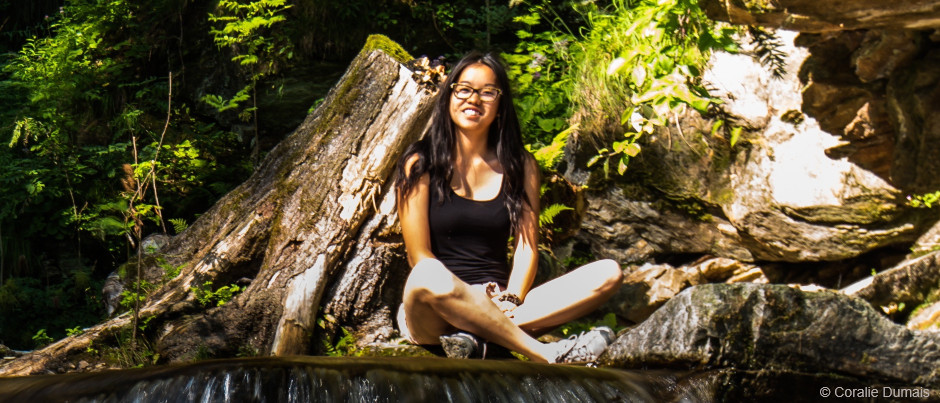 Coralie Dumais' original career plan was to become a teacher. An energetic young woman, Coralie has a diploma in preschool and elementary education. However, she quickly discovered that her path was in nature rather than a classroom! In 2018, she and her friend Frédéric Fournier started Attitude Nordique, an adventure tourism company located in Baie-Comeau, in Côte-Nord.
"I take pride in making outdoor activities accessible to all," she explains. "When we started, there were no companies in this area doing that. And yet, this is such a beautiful environment; we really have the natural playground for it!" Sustainable development is an important value to Coralie, which naturally means it's one of the company's core values as well. In addition, she really wanted Attitude Nordique to have strong ties to the community and for it to network with local partners. She prides herself on showcasing local products during the excursions they offer.
Introducing young people to the outdoors and educating people and raising their awareness about the importance of protecting nature during excursions are great sources of motivation for Coralie. She also loves to put her creativity to work for the company by developing new experiences for clients. For example, she's had the idea of combining a rabaska canoeing excursion in Saint-Pancrace Bay with a wine class given by a sommelier and a tapas tasting. Sounds tempting, right?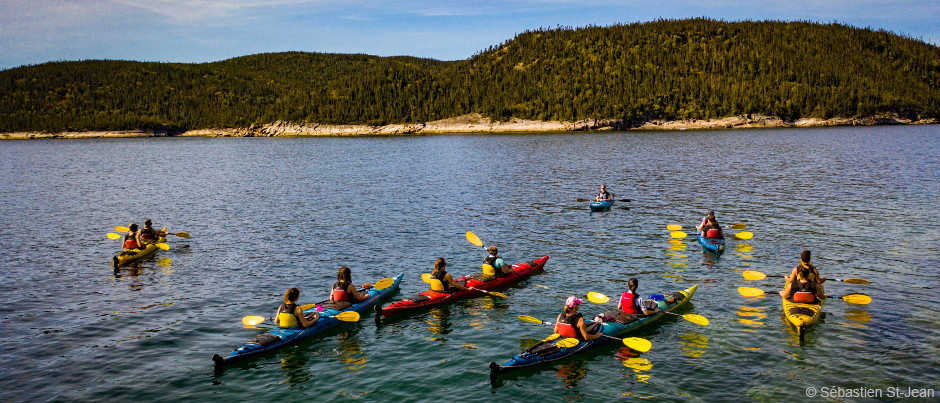 Throughout the seasons, Coralie and her team offer a wide variety of activities, including sea kayaking, stand-up paddle boarding (SUP), snorkelling, survival courses, outdoor cooking classes, day camps, team-building activities and more. All of this gives new life to an area that has been predominantly known as an industrial hub.
If there's one message that Coralie would like you to keep in mind, it's this: "Follow your heart. You must make choices to be happy. Follow your passion. Don't be afraid to take a leap. It can be so personally and professionally rewarding!"
Pauline-Gervaise Grégoire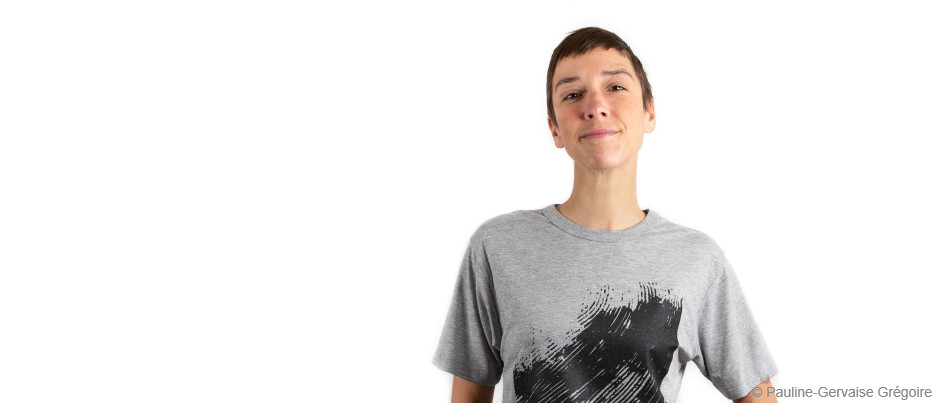 As is so often the case with family businesses, Pauline-Gervaise Grégoire initially wanted to do something completely different from what her parents were doing in the Îles de la Madeleine. She even left the Islands at the age of 14 to study ballet in Montréal. When it became clear to her that she'd never become a principal dancer, she decided to pursue a bachelor's degree in communications. It was while travelling around that she realized she missed home and that her future was probably on the Islands. Upon her return, she learned everything she could about the Artisans du Sable sand economuseum from her parents, Albert Cummings and Nicole Grégoire, before taking over the reins.
At the time, Pauline was 26 years old and was leading a project that wasn't her own. The company was already well established and doing well: it was a workshop, boutique and economuseum focused on sand creations located at the La Grave heritage site. But over the years, the need for her business to be more in line with her own vision and that of her husband, Martin Fiset, became even stronger. "Sand was really my parents' passion, not mine," she explains. "But the business was doing so well! Honestly, I wasn't that excited about it at the time. It's really important for me to find and express my own talents, so it meant I needed to shift gears."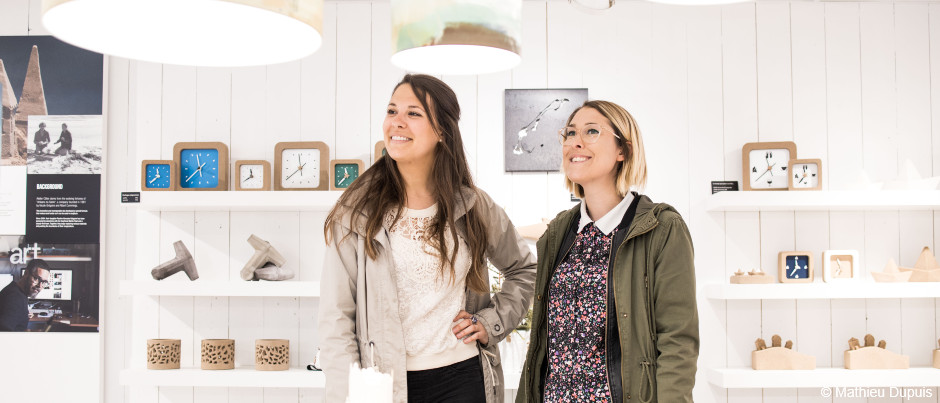 This is how Artisans du Sable became Atelier Côtier, which gave the team the opportunity to explore many other materials and further develop their creativity: "It's so much more us—we have tons of ideas!" exclaims Pauline. "We're all so happy to get to work every morning. We make beautiful things, and we're doing what we love!" In addition to this big leap, one of Pauline's proudest moments is having nurtured a positive environment with a family spirit within the company, which means that everyone has found their place and is flourishing. For her, "this is the bedrock for everything we do"!
Based on her experience, this is what Pauline wants to impart: "If you don't try, you'll never know! Do it wholeheartedly. When your heart's in it, you're convincing, and people will want to get on board. That can move mountains!"
What these four women have in common is a contagious energy and a desire to reach out to others and share. This is why we love to visit them and hear them talk about what they're so passionate about! And who knows, you may meet them on your next trip to our regions! Let's also salute all the other women working in the tourism industry in our part of the world, who, like Nathalie, Kalika, Coralie and Pauline, are bursting with ideas and can't wait to share the beauty of our regions with you!
If you liked this article, you might also like...