The

Québec maritime Blog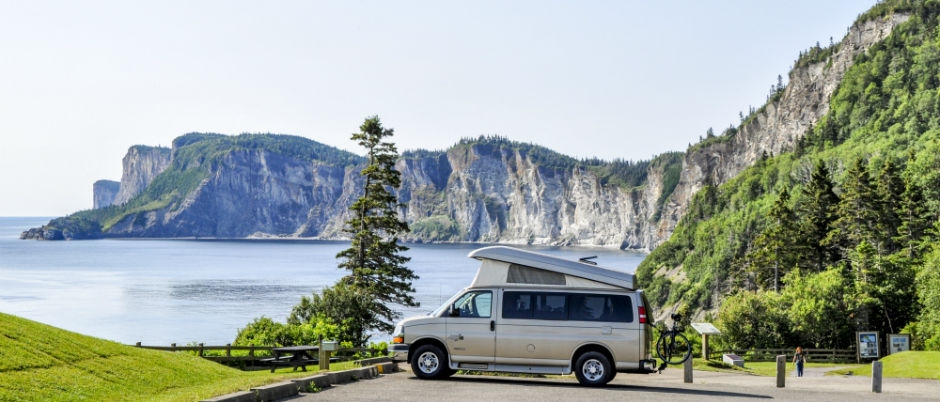 Forillon National Park
Tourisme Gaspésie
National Parks in the Maritime Regions of Québec: Where Nature Meets History
They are the perfect setting to enjoy outdoor sports and also preserve and promote our natural and cultural heritage. I'm talking here, of course, about the national parks found in the maritime regions of Québec. These parks offer a variety of activities for you to fully enjoy your vacation while learning more about the plant and animal species found in these exceptional natural surroundings. You're sure to take home images that will leave a lasting impression on you. Here are a few suggested activities for each of our parks.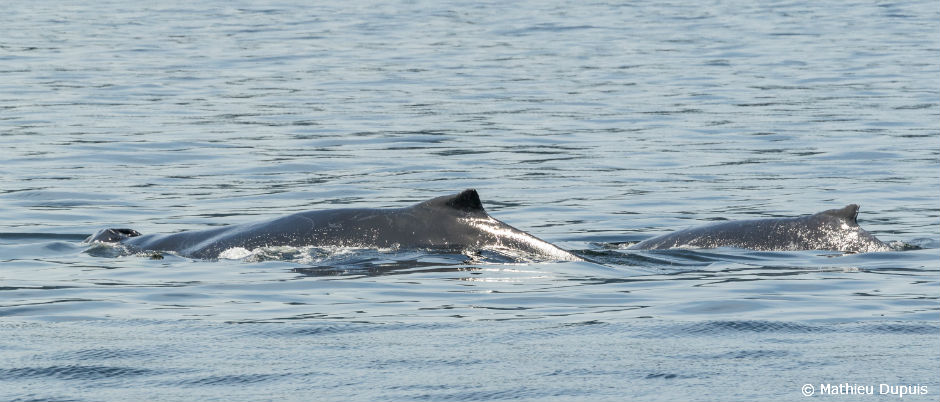 Since you'll be visiting the maritime regions of Québec, it's no surprise that some of our most popular activities are sea excursions (on sightseeing boats, in Zodiacs or in sea kayaks) to see the whales found in the waters of the St. Lawrence River and at the mouth of the Saguenay Fjord. An important habitat for marine mammals, the Saguenay–St. Lawrence Marine Park is one of the best places to watch whales in the world. It offers all the elements necessary to create exceptional experiences for everyone!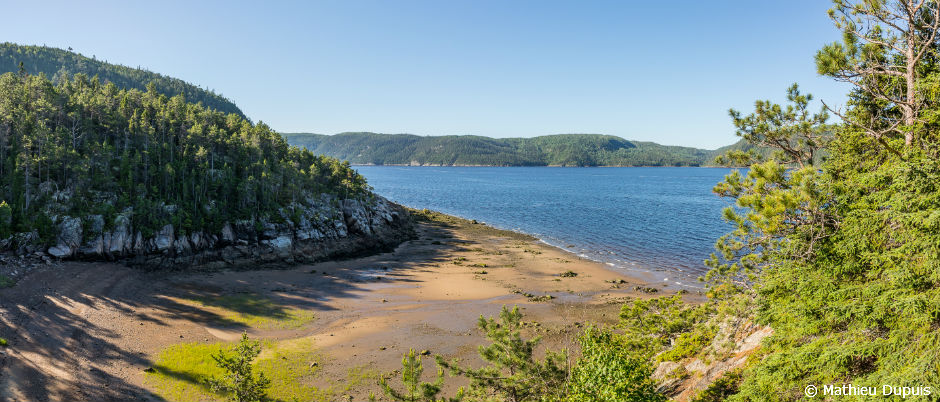 If you prefer to stay on dry land, Parc national du Fjord-du-Saguenay has an impressive network of hiking trails that run along the fjord. The vistas from atop the high capes are stunning. Depending on how long you want to hike, you have many itinerary options, with hikes lasting from a couple of hours to several days. If backpacking appeals to you, you'll be happy to know that wilderness campsites and huts can be found along the trails. To simplify your hike planning, maritime shuttle and vehicle transfer services are also available.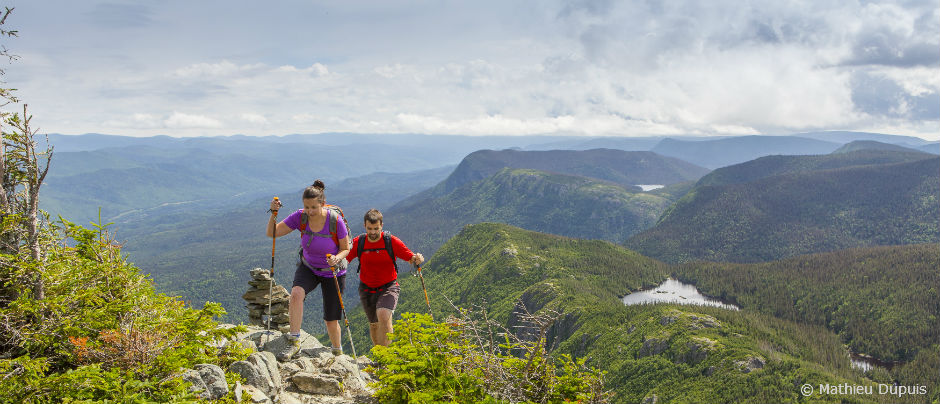 Has the thought of backpacking piqued your interest? Here's something else to consider: a 100-km (60-mi.) hiking trail crosses Parc national de la Gaspésie from west to east, taking you over the park's three most popular peaks (Mt Logan, Mt Albert and Mt Jacques-Cartier) as well as alongside the Chic-Chocs wall. Several sections of the trail also offer the option of shorter and easier hikes, lasting no more than a couple of hours. Whatever itinerary you choose, you'll enjoy amazing panoramic views of the sea of mountains of Gaspésie and may even encounter moose and caribou along the way.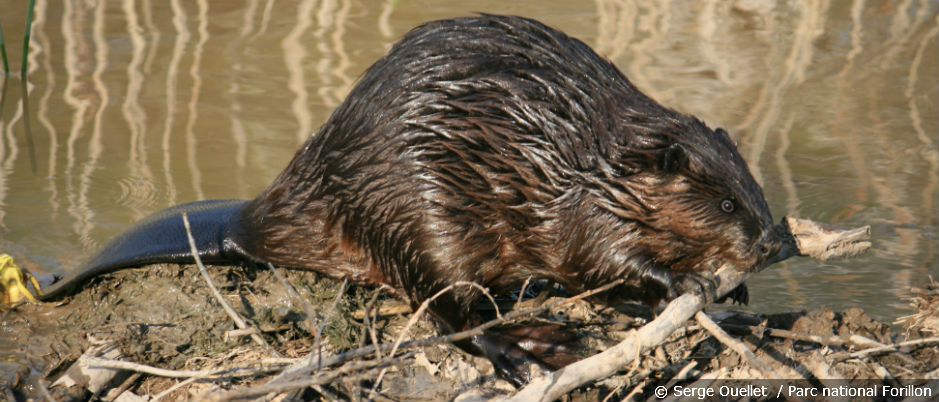 Speaking of wildlife, you can observe beavers, Canada's national animal, in Forillon National Park. A guided activity is offered at dusk and explains the characteristics and realities of this tireless rodent. If you're lucky, you might see it in action in its natural habitat. Another must-see in the park: fantastic sunrises and sunsets on the Gulf of St. Lawrence and their reflections on the spectacular cliffs of Cap-Bon-Ami.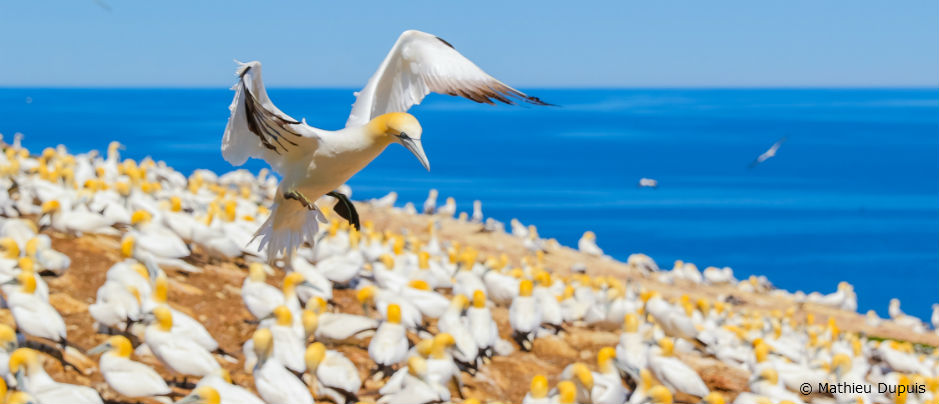 Still in Gaspésie, Parc national de l'Île-Bonaventure-et-du-Rocher-Percé also offers diverse wildlife and exceptional landscapes. But did you know that, in addition to sheltering a northern gannet colony, Bonaventure Island has a fascinating built heritage that has been wisely enhanced over the last few years? During your visit to the island, don't miss the guided tour "In the Footsteps of the Islanders" to learn about the secrets of the buildings and the people who lived on this island over the years, from the golden age of the fishing companies to the arrival of well-known artists in the mid-20th century.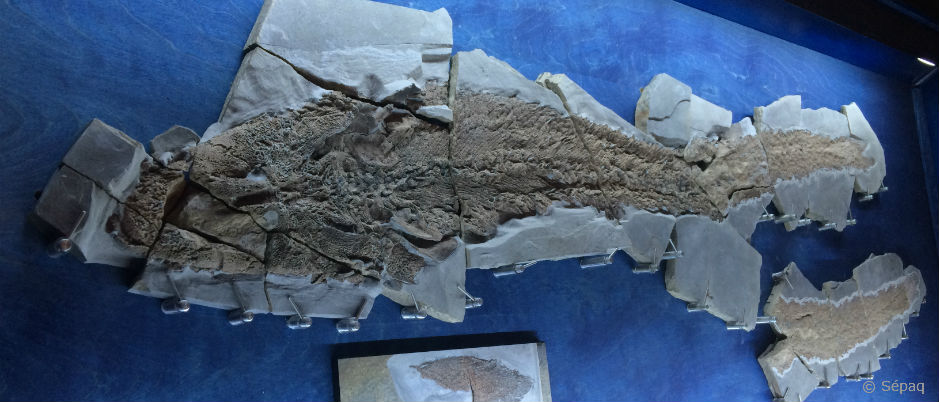 And since you're travelling back in time, why not go back all the way to prehistoric times and discover plant and fish fossils dating from the Devonian period, some 380 million years ago? It's possible at Parc national de Miguasha, which is on the UNESCO World Heritage List. You can walk the interpretive trail along the fossil-rich cliff or visit the exhibit room to see the only intact specimen of Elpistostege watsoni ever found in the world.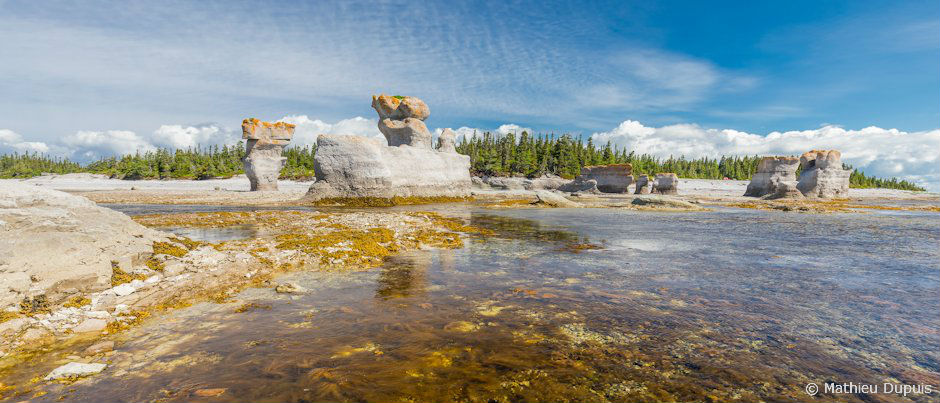 Natural history is also very present in the Mingan Archipelago National Park Reserve, in the Côte-Nord region. You'll be impressed by the islands' famous oddly shaped monoliths sculpted by wind and water and resembling fantastical characters. Explore these natural creations at a slow and contemplative pace to appreciate them from every angle. And why not camp for a night on one of the islands? You'll be impressed by the star-studded sky that you can watch free of any light pollution!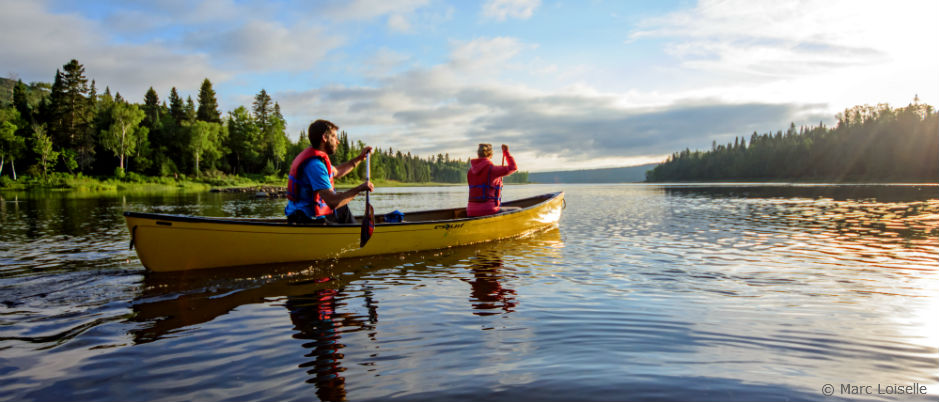 For another type of change of scenery, Parc national du Lac-Témiscouata, in the Bas-Saint-Laurent region, is an exceptional place for canoe-camping. If you don't have a canoe, no worries. The park offers a canoe-camping package that includes your campsite, canoe rental, life jackets, a safety kit, paddles and even firewood, so you can be self-sufficient for the length of your trip. You'll see: this is a unique activity that allows you to commune closely with nature. While you visit the park, be sure to go to the Garden of Memories, a place where nature and culture meet that also showcases this region's Indigenous heritage.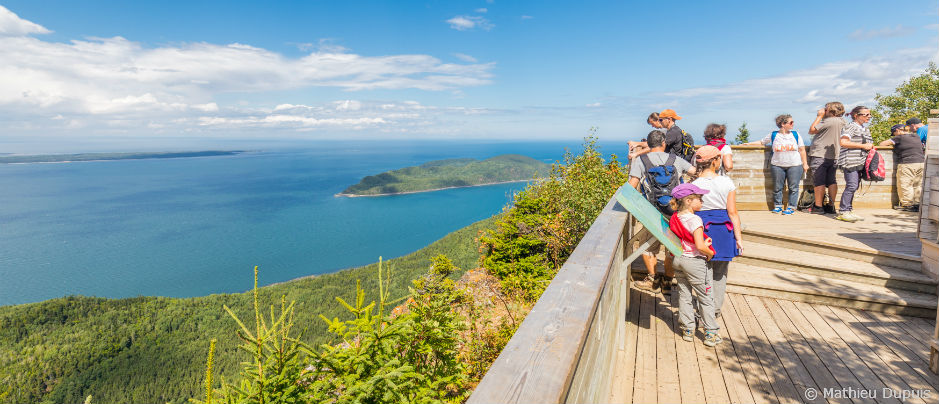 Still in the Bas-Saint-Laurent region, but on the coast, the string of islands in Parc national du Bic reveals itself in all its glory from the summit of Pic Champlain, at an altitude of nearly 350 metres. The view from the lookout is arguably one of the most beautiful on the St. Lawrence. You can access it by foot on a wooded trail or hop on a shuttle for a guided tour all the way to the top. From there, you'll be able to spot coves to explore in a sea kayak and areas to hike.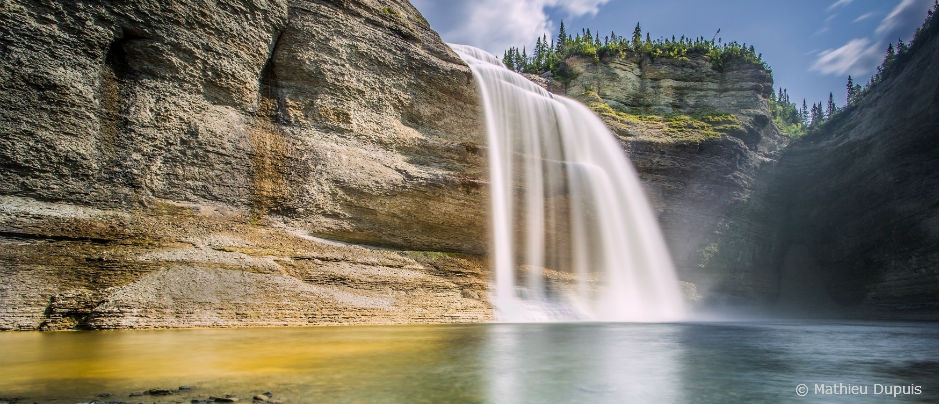 Last but not least, Parc national d'Anticosti covers a portion of the vast island of the same name, located right in the middle of the Gulf of St. Lawrence. It's a magnificent place where the expression "larger than life" takes on its full meaning, with high cliffs, deep canyons, mysterious caves, some 115,000 white-tailed deer, impressive salmon rivers and spectacular seal haulouts.
Whether you're interested in outdoor activities, wildlife observation or cultural heritage, the national parks in the maritime regions of Québec offer everything you need to enjoy unforgettable moments regardless of the length of your stay. Make sure you include them in your itinerary when you next plan a trip to our beautiful regions!
If you liked this article, you might also like...