The

Québec maritime Blog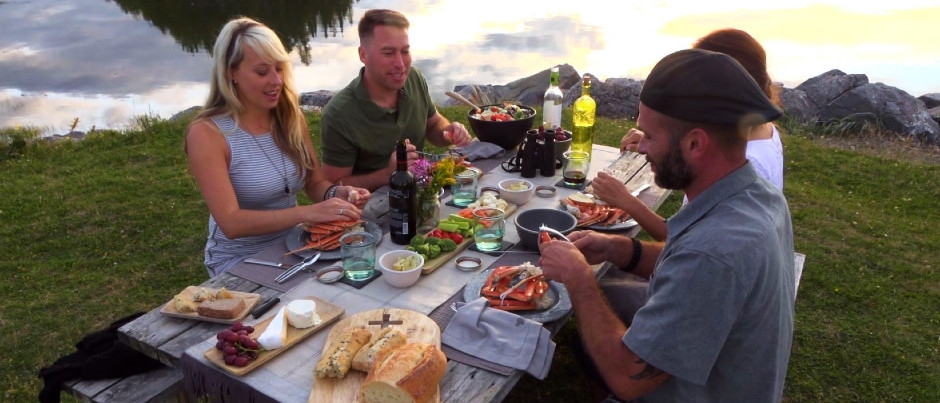 Nadeau Julien, créateurs de contenu
Off the Coast of Bas-Saint-Laurent… A Sea of Flavours!
Bas-Saint-Laurent… The land offers rich agricultural and forested landscapes bordered to the south by the state of Maine and the province of New Brunswick and to the east by the region of Gaspésie. The water, from Kamouraska to Sainte-Luce, offers a wide horizon to gaze at from dawn till dusk. Locals say: "This side is the sea!" And they're quite right: the St. Lawrence Estuary, with its persistent tides and briny air, where the sun sets in dazzling displays of blushing pinks and blues like nowhere else in the world, offers all the splendours of the sea. A sea whose salty waters abound with culinary treasures!
Little-known local shellfish
Snow crab, green sea urchin, black sturgeon, eel… Is your mouth starting to water yet?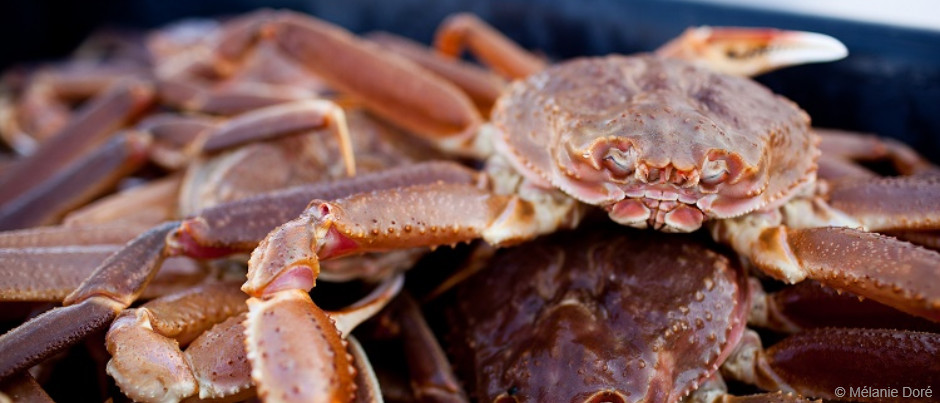 Snow crab is the traditional "icebreaker" of the season! As soon as the St. Lawrence is navigable in the spring, the crab boats from Rimouski are the first to head out to sea. Their departure presages the arrival of fresh seafood: enthusiasts await their return with barely concealed excitement! The locals will line up to purchase this fresh shellfish, which has sweet, firm meat with salty undertones. The legs and meat are also frozen, which means you can treat yourself to this delicacy even out of season. Dips, rillettes, soups, gazpacho, dumplings, lasagna… crabmeat lends itself to an astonishing variety of culinary dishes!
Atlantic sturgeon, which has been on Earth for at least 200 million years, is sought after primarily for the quality of its flesh, which is mostly enjoyed smoked. Only a few fishermen using traditional methods dating back several generations hold a license to catch this species. Since Atlantic sturgeon is relatively rare, you'll only be able to enjoy this delicacy in Québec. It makes a tasty addition to an impromptu picnic, especially during the full moon in August, which is known as the Sturgeon Moon by some First Nations people.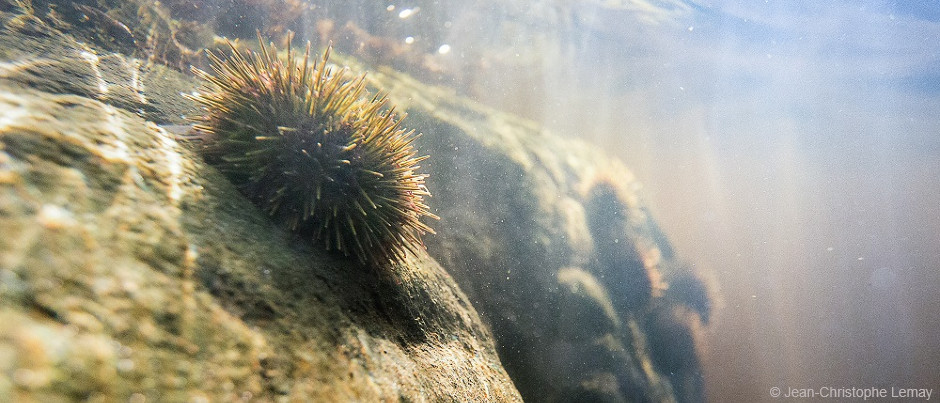 A must-try for foodies is green sea urchin, known as sea foie gras, an emerging local product that is increasingly appearing on chefs' tables. These spiky sea hedgehogs are harvested for their gonads. Their reproductive organs are filled with bright orange eggs, which have a sweet and briny flavour. They are best eaten fresh or in a cream sauce on scrambled eggs… Dare to try this unusual flavour! Green sea urchins are hand-collected by divers in sea farms. Out of season, the caviar can be purchased frozen or canned.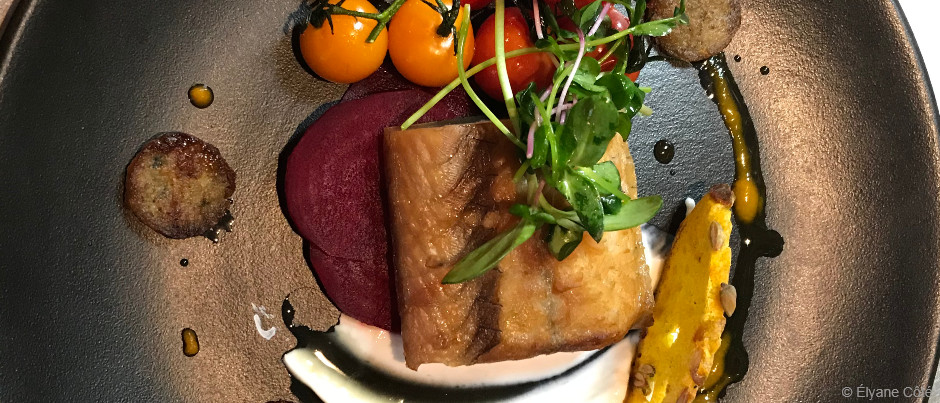 Another must-try is eel from Bas-Saint-Laurent! The flesh of this flaky sweet fish (it's not a reptile!) is often available smoked; however, if you ever get the chance, try it poached in milk and then roasted and served in its flavoured cooking juices or marinated and then grilled and served with a mixture of soy sauce and maple syrup. Yum! Given that this species is vulnerable, Kamouraska is one of only two places in Canada (the other being Charlevoix) where traditional weir fishing is still allowed for fewer than 10 fishermen.
Tideland plants: Natural flavour enhancers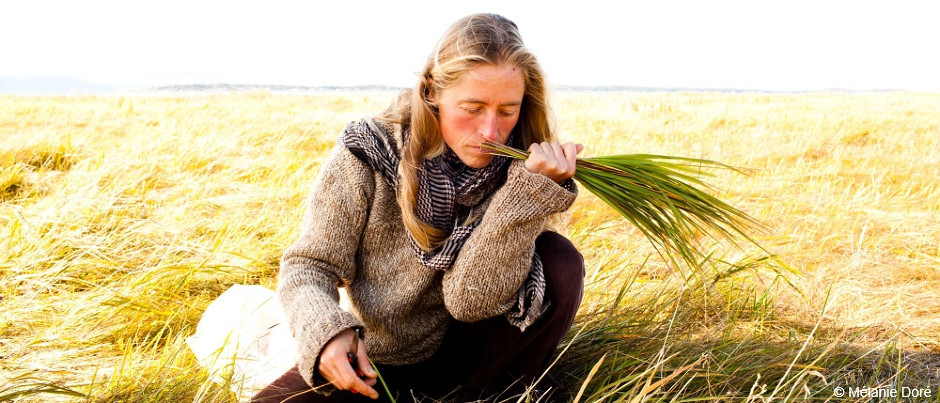 Magtogoek ("the path that walks") is the name given to the St. Lawrence by First Nations people. What a joy to discover the rich flavours that these people know how to appreciate so well! Here are a few of the many edible tideland plants on offer in Bas-Saint-Laurent: crunchy and salty sea spinach; elegant sea rocket, which adds a slight horseradish taste to salads; beach sandwort, which is delicious sautéed with vegetables; sea parsley, which can be used in many recipes as a substitute for flat-leaf parsley; and samphire (or sea asparagus), which is a great seasoning for fish or salads and can also be enjoyed as a crunchy snack with a local beer from the Tête d'Allumette microbrewery.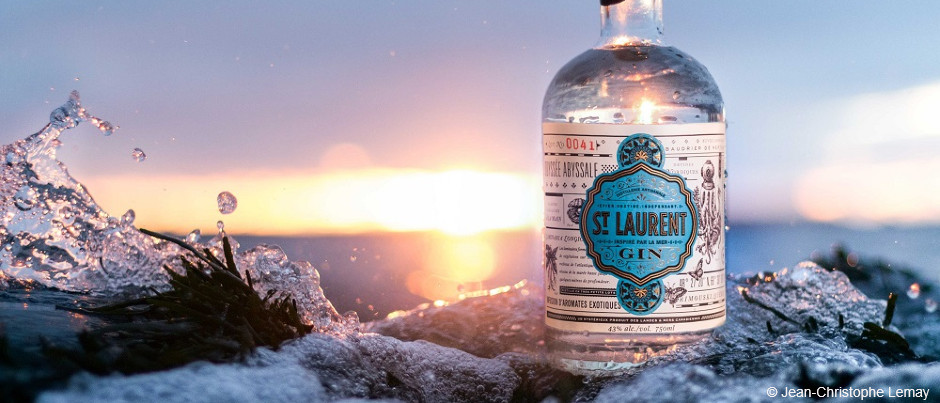 Not far from the microbrewery, expert picker Claudie Gagné from Jardins de la Mer, in Saint-Germain-de-Kamouraska, gathers wild tideland plants with great care, in order to ensure their regeneration and sustainability. Purchasing these ethically harvested plants on site or in nearby fish markets is a local, sustainable, sensible and tasty endeavour! And let's not forget seaweed, which is rich in minerals, including iodine—and makes a great substitute for sea salt! For gin and cocktail lovers, Distillerie du St. Laurent in Rimouski, which has won numerous awards at the New York International Spirits Competition, has made a gin that is slowly macerated with hand-harvested laminaria seaweed.
Traditional know-how: Smoking fish and weir fishing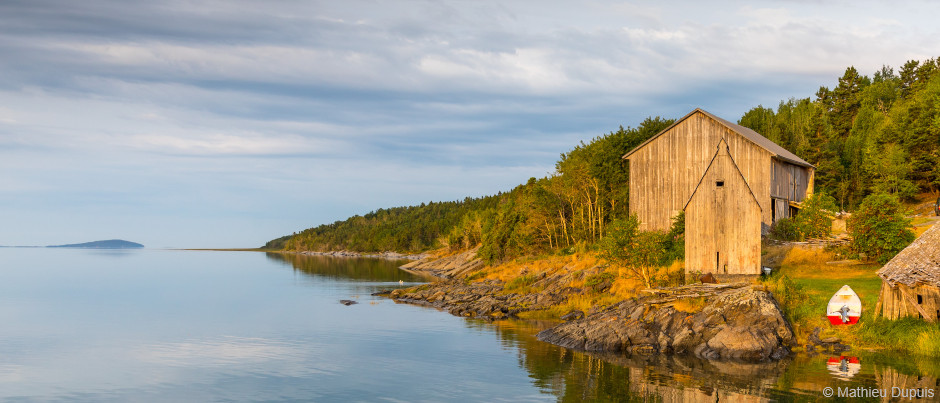 In Bas-Saint-Laurent, smoking fish is a traditional preservation technique that is deeply rooted in the region's culinary identity, especially in L'Isle-Verte. In the past, herring, which was so abundant, was smoked in this area. Today, it's mostly eel and sturgeon from the St. Lawrence. Smoked salmon and trout are also available, but both species are farmed. All of these products are hot or cold smoked, and each artisan has their own secrets that you can enjoy discovering as you would fine wines!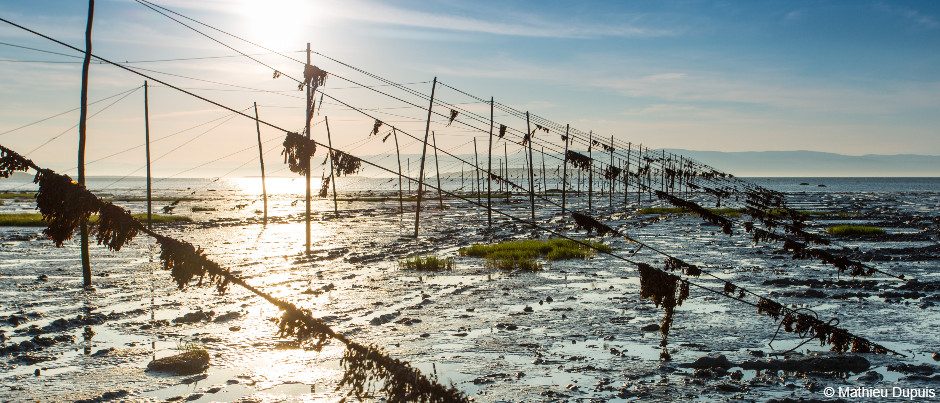 So, what is weir fishing, you might ask? This traditional fishing method, based on techniques used by First Nations people, involves installing a fence of nets mounted on stakes perpendicular to the shore. At high tide, eels approaching the shore attempt to go around the fence by following it. The end of the fence leads to a trap, which the eels can't escape. Fascinating, isn't it? To find out more, visit the Site d'interprétation de l'anguille de Kamouraska, an eel interpretation site.
Inspiring chefs and food artisans: Where to savour local flavours of the sea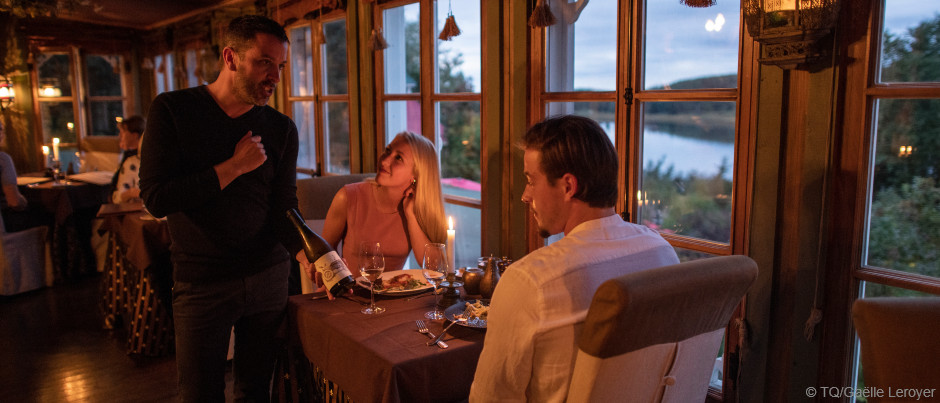 Here are a few places to visit where you can try innovative and tasty seafood dishes and/or find exceptional takeout items to enjoy during a delicious picnic or as appetizers or meals.
Seafood availability in Bas-Saint-Laurent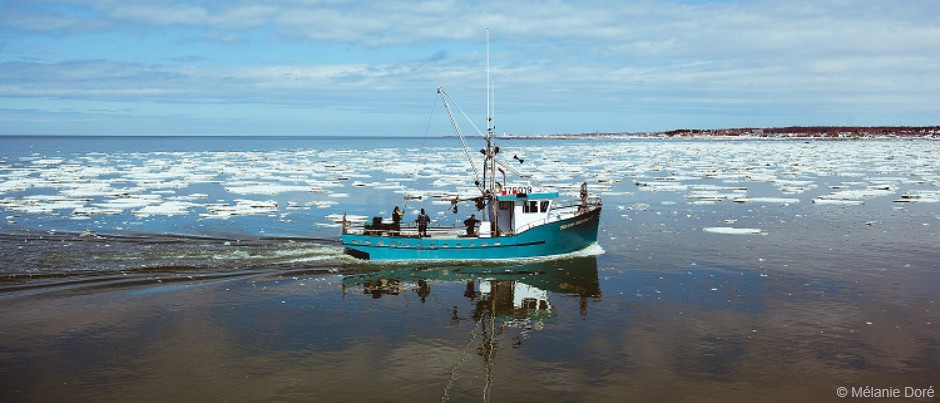 The fishing or harvesting seasons mentioned below are provided as general guidelines only. Dates may vary according to the authorizations issued by the Minister of Fisheries, Oceans and the Canadian Coast Guard.
Green sea urchin: March to May and October to December (when the gonads are fleshiest)
Snow crab: Late March to late June
Atlantic sturgeon: Mid-May to mid-August
Tideland plants: Usually all summer
Eel: September and October (after spending up to 25 years in fresh water, eels travel up the St. Lawrence and migrate back to the Sargasso Sea in the Bermuda Triangle to spawn and die)
Look for the Smarter Seafood logo (a blue fork)! This certification granted by Exploramer recognizes restaurants and fish markets that offer at least two marine species found on the list to be promoted during the current year, i.e., edible species that are present in sufficient quantities in the St. Lawrence, are relatively unknown to consumers and are fished using techniques that don't disturb the seabed. You can consult the list of Smarter Seafood species on the Exploramer website.
Take action and support Manger notre Saint-Laurent ("Eat Our St. Lawrence")! This is a great initiative that recognizes the importance of the St. Lawrence in improving food self-sufficiency. This site (in French only) contains interesting articles as well as information about where you can purchase products from the St. Lawrence or even order them online.
Bas-Saint-Laurent, a region of picturesque villages and scenic roads—
and a sea of flavours worth discovering!
If you liked this article, you might also like...