The

Québec maritime Blog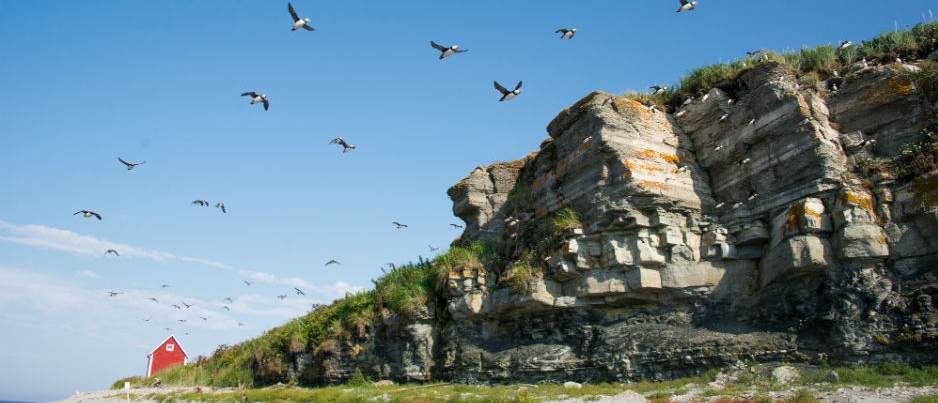 Mingan Archipelago National Park Reserve
Optik 360 / Tourisme Côte-Nord
Seabirds: 4 Species to Watch in Eastern Québec
In the maritime regions of Québec, the St. Lawrence is dotted with islands and islets as well as bordered by some 3000 km (1900 mi.) of cliffs, beaches and shorelines. It's no wonder that impressive numbers of seabirds nest in our regions! Here are four species you can observe in their natural habitat.
Bas-Saint-Laurent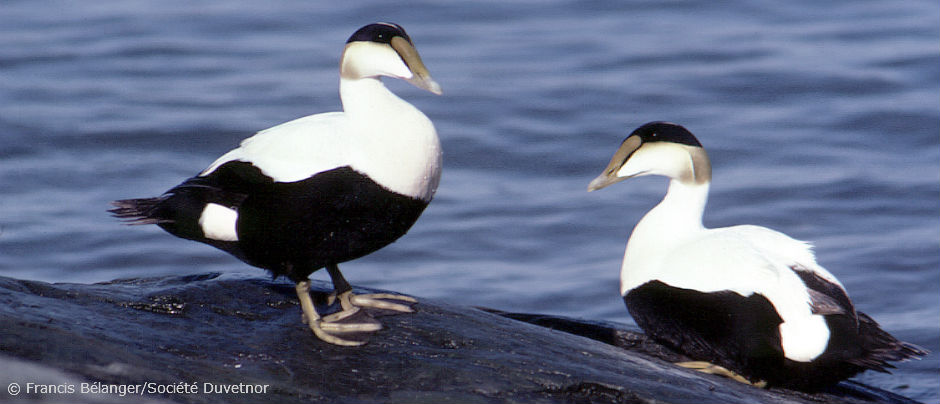 The largest nesting ducks in Québec, common eiders are known for their insulating down. In Bas-Saint-Laurent, you can observe these birds in Parc national du Bic, where 12,000 pairs take over the park's coves and bays in early June. Head to Pointe-aux-Eiders with a naturalist park warden to see them. This species can also be found in large numbers on Île aux Lièvres (Hare Island), off Rivière-du-Loup. You can admire them during a sea excursion with Société Duvetnor or while hiking on the island. (Make sure you stay out of the restricted zones!) If you visit early in the season, you'll have the opportunity to also observe thousands of razorbills on the cliffs of the neighbouring Pot à l'Eau-de-Vie (Brandy Pot) archipelago.
Gaspésie
Northern gannets are one of the main natural attractions of the region of Gaspésie. To observe them, visit Parc national de l'Île-Bonaventure-et-du-Rocher-Percé, at the eastern tip of the peninsula, which is home to the most accessible northern gannet colony in the world. From May to October, some 110,000 individuals await you there! Take advantage of a sea excursion to Bonaventure Island to admire these birds in flight, then hike the island's trails to access the colony and see them up close! A naturalist park warden will be on site to answer all your questions.
Côte-Nord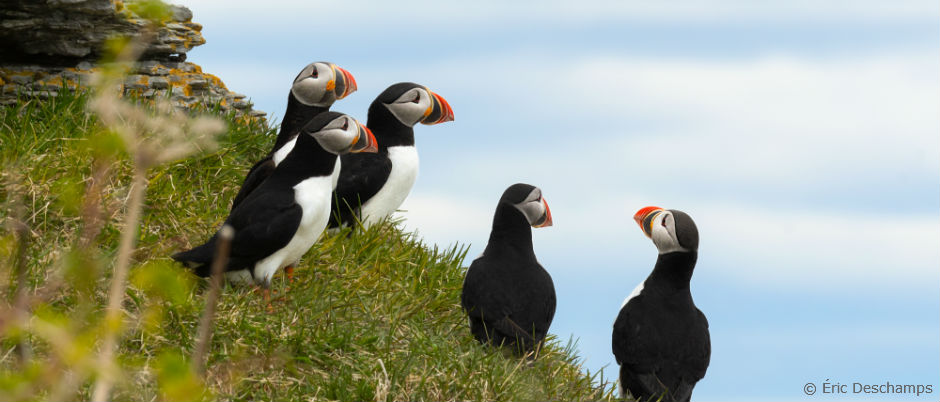 Known as "sea parrots" because of their colourful beaks, Atlantic puffins find ideal nesting conditions in the Gulf of St. Lawrence. In Côte-Nord, you can observe these birds in the Mingan Archipelago National Park Reserve until early September, particularly during a sea excursion in the eastern sector of the archipelago (which includes the Betchouane Migratory Bird Sanctuary) or during a visit to Île aux Perroquets (Parrot Island). You're sure to be charmed by these friendly and funny-looking birds!
Îles de la Madeleine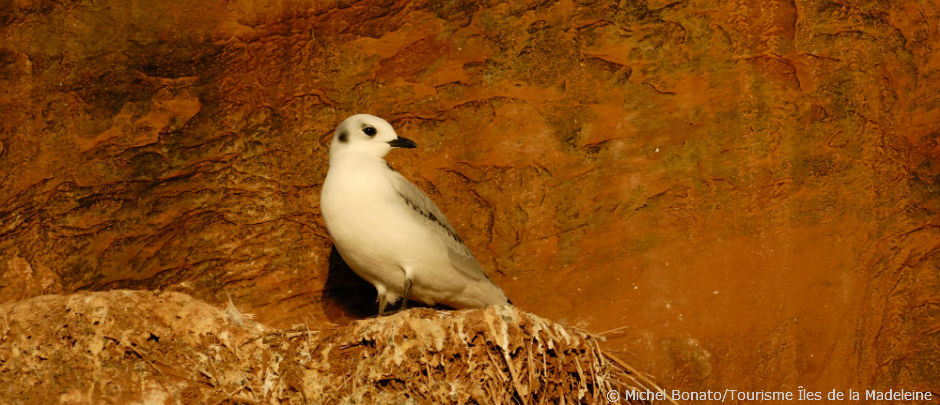 The Îles de la Madeleine archipelago is home to some 300 species of birds. If you visit the Islands from late April to mid-August, you can observe a globally threatened species: piping plovers. The only place these tiny birds nest in Québec is on the beaches in this region. One of the best places to see them is on the lagoon at Havre-aux-Basques, between the islands of Cap aux Meules and Havre Aubert. Since the water level in this area dropped significantly after the road was built in the mid-1950s, small islands have formed that are now nesting sites for several bird species.
Does this inspire you to go birding during your next stay in our regions? Don't forget to pack your binoculars!
If you liked this article, you might also like...