The

Québec maritime Blog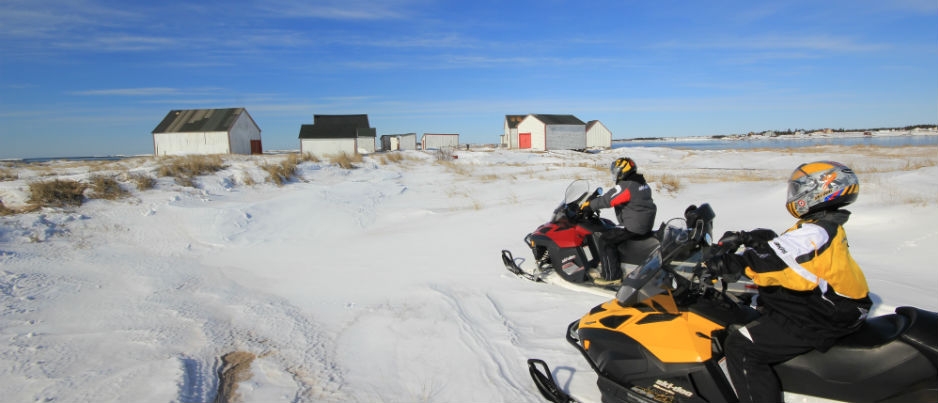 Snowmobiling in Côte-Nord: A Glimpse of What Awaits You!
Côte-Nord is a vast wilderness region worth exploring, so imagine what an extraordinary adventure you would have discovering it on a snowmobile! To find out more about this region, we spoke with Harold Michaud, a local snowmobiling enthusiast who accompanies groups of snowmobilers year after year on the region's trails.
How to get there
Located in Eastern Québec on the north shore of the St. Lawrence, Côte-Nord is accessible from Québec City via the Charlevoix region (TQ3) as well as from the south shore by boarding the Matane–Baie-Comeau/Godbout ferry (via TQ5) with your snowmobile (see the St. Lawrence Tour).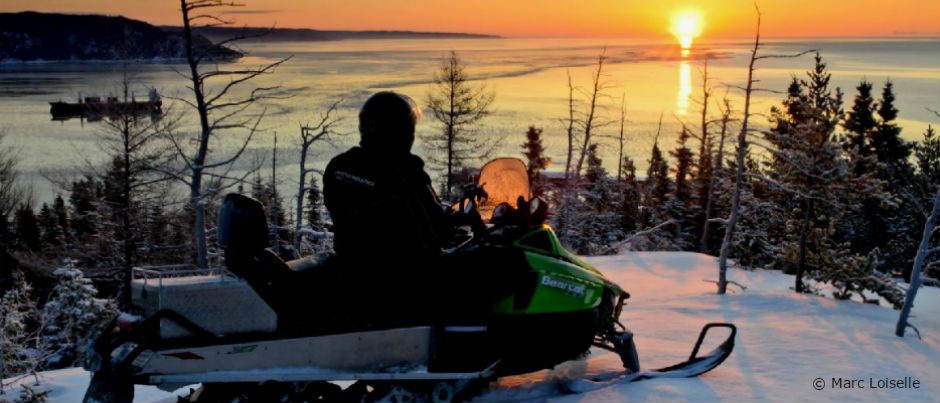 Stunning scenery
Once in Côte-Nord, you'll soon see that the region's slogan, "Nature, Beyond Measure," could not be more apt. As Harold puts it: "Côte-Nord covers a huge territory and offers thousands of kilometres of low-traffic trails. If you want to clear your head and have fun, this is the place to visit. Our scenery is unique in the world—there's nowhere else I've seen that looks like this!" (Harold knows what he's talking about since he regularly snowmobiles throughout Québec, Ontario and the United States.)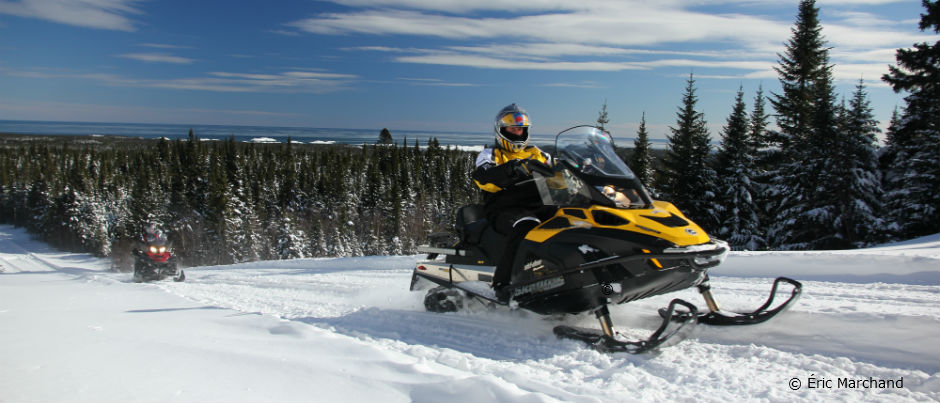 He explains that the landscape changes all along Trans-Québec trail #3 (TQ3): "Each sector is different. Around Sacré-Coeur, you'll find fields, then, in Les Escoumins, you'll ride in the forest and along rivers. After that, in the Forestville area, you're on beautiful logging roads. Between Baie-Comeau and Godbout, you'll find mountains, gullies and lots of curves. All along your trip, you'll keep exclaiming to yourself: 'Wow!' You won't think about anything other than steering your snowmobile. Past Baie-Trinité, you'll be in a completely different environment: fields as far as the eye can see. You're going to ride for hours and hours and feel like the rest of the world has disappeared."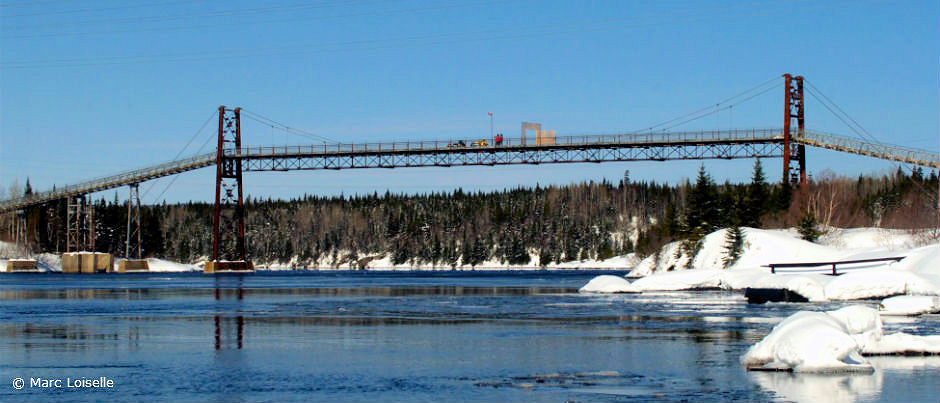 Côte-Nord is also known for its many lakes, magnificent views of the St. Lawrence and snowmobile bridges, including the one that takes you over the Manicouagan River, between Chute-aux-Outardes and Baie-Comeau. "It's the highest in the world! It's amazing how exciting it feels to climb this structure!" says Harold.
A unique winter adventure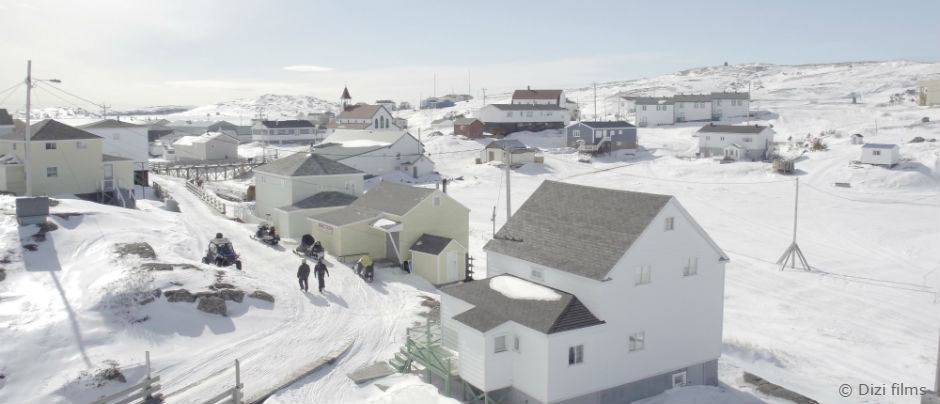 If there's one thing that makes this region a unique winter destination, it's the Route Blanche (White Trail). For Harold, who has guided groups a few times in this area, it's an incredible experience every time, both because of the landscapes and because of the friendliness of the locals. "When you ride the White Trail, it's like you're going to visit relatives. Everyone is interested in you. They're so happy to have visitors. It must be said that they're isolated on the Lower North Shore and that the only means of transportation is by snowmobile or boat!" he adds.
A wide range of services
According to this seasoned snowmobiler, a memorable adventure awaits you in Côte-Nord! Harold also mentioned that the destination is very well organized to welcome you, in terms of lodging, food and other services for your sled, not to mention the tremendous work done by snowmobile clubs to maintain and mark the trails. Come and see for yourself! Start planning your snowmobile expedition in Côte-Nord today!
Useful info to help you plan your trip:
If you liked this article, you might also like...