The

Québec maritime Blog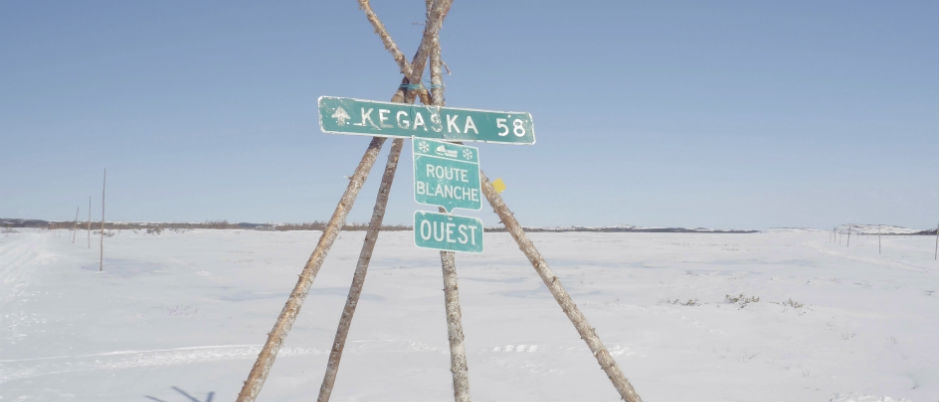 The White Trail
Dizifilms
The White Trail: A Snowmobile Trail Unlike Any Other
An extraordinary adventure awaits snowmobilers on the Lower North Shore, where Route 138 ends and gives way to the White Trail (Route Blanche). To understand the importance and uniqueness of this ride, we spoke to Ken McDonald, a snowmobile enthusiast and producer of television programs focused on motorsports.
A different reality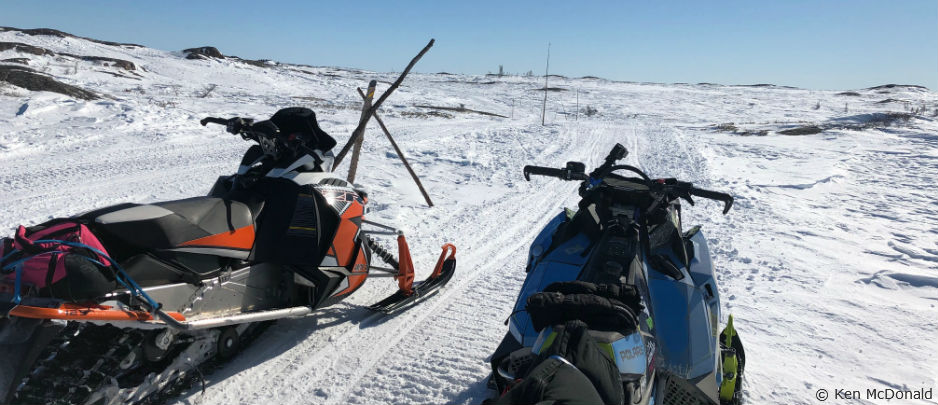 Accompanied by a cameraman and a friend, Ken travelled the White Trail in the winter of 2019. "It was on my snowmobile bucket list. Knowing that this unique trail exists… I wanted to go and see what it was like." And he wasn't disappointed!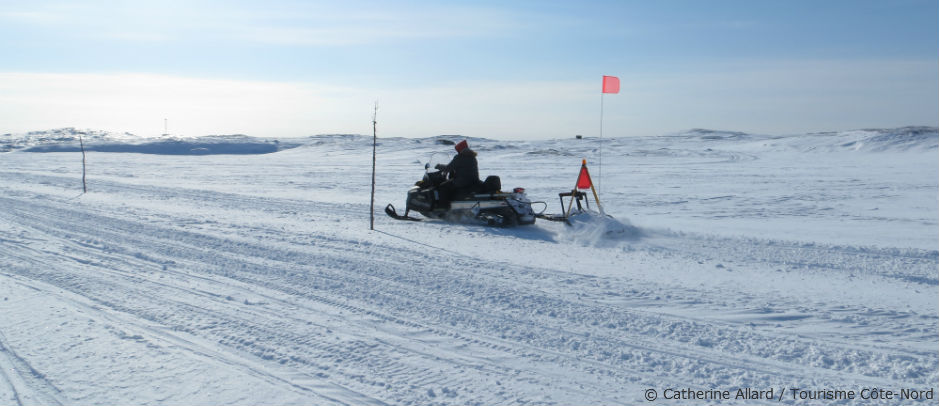 This 460-km (285-mi.) marked trail stretches from Kegaska to Blanc-Sablon and is maintained by Transports Québec. Given there is no continuous road east of Kegaska, the White Trail is the only link between the municipalities on the Lower North Shore. "It was interesting to see that, although snowmobiling is a recreational activity for us, for the locals, it's a way of life. We didn't expect snowmobiles to be so important. We arrived in villages where there were seven or eight feet of snow on the road and no cars in sight—everyone rides a snowmobile… It's a complete change of pace!" says Ken.
He goes on to explain that it's as if the villages come back to life in the winter. The locals can travel more easily from one village to another (since they no longer need to take the boat), and there are therefore more opportunities to gather for family celebrations, weddings, hockey games, etc.
A vast landscape and friendly people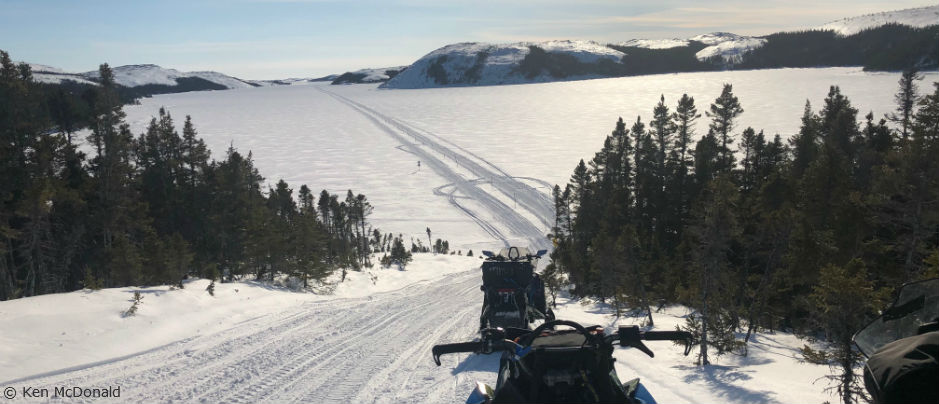 The White Trail runs along the Gulf of St. Lawrence coastline, crossing icy and snow-covered landscapes dotted with lakes and rivers. "The scenery is incredible! We were often high up on the trail and could admire amazing views, taking in the vast expanse of the area. Between villages, you have the feeling you're alone in the world. You look around and all you see is the snowmobile trail and, sometimes, animal tracks. It makes you realize that you're doing something that very few people have had the opportunity to do," says Ken.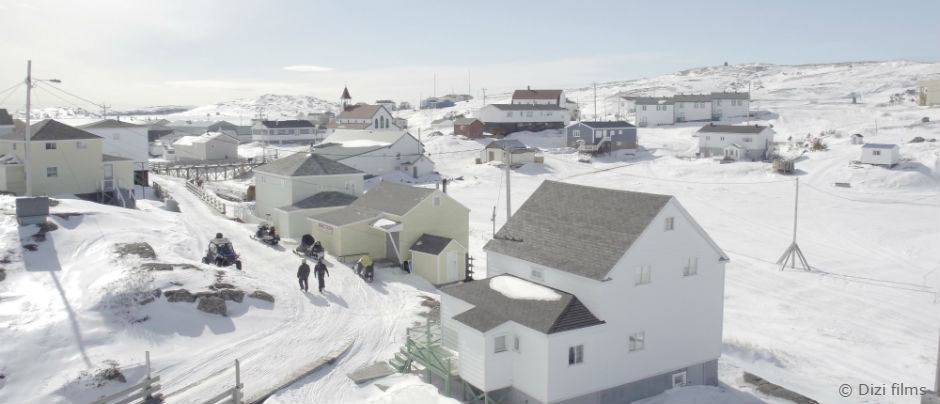 And, of course, you'll encounter charming villages along the way. According to Ken, the people are exceptionally welcoming. "Whether you talk to someone working at a gas station or who's maintaining the trail or dropping firewood off in a shelter, everyone is very warm and friendly. Even if you don't need help, they'll offer anyway, to make sure you have a great time in their region!"
Preparing for the trip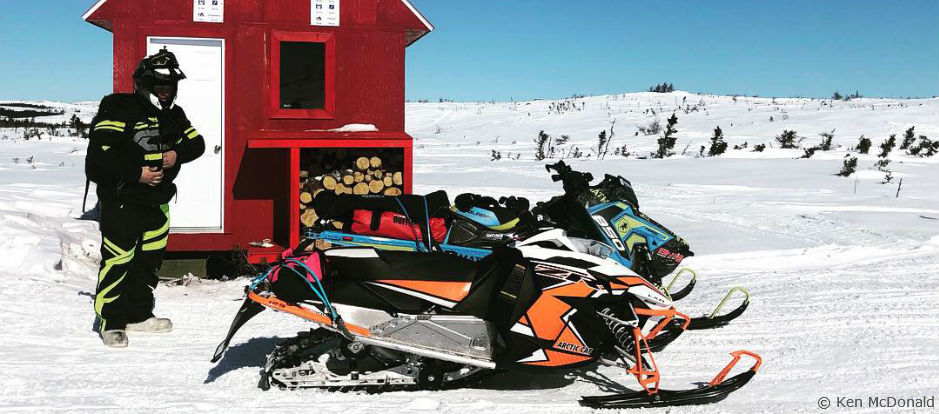 When undertaking such an expedition, you must be prepared. "Route planning is very important," says Ken. "You'll also need to rely on local expertise, and not just on the distances you're used to travelling. Locals know where to stop to admire the scenery and what obstacles to avoid." Don't hesitate to chat with them and ask questions!
According to Ken, you should be familiar with the mechanics of your snowmobile and anticipate what could go wrong. For example, travelling with a spare snowmobile belt is a must! He also recommends having ice scrapers to prevent the engine from overheating. Be sure to also pack extra outerwear and to test all your gear. Read the blog post "Preparing for a Snowmobile Trip in the Maritime Regions of Québec" for a more extensive list of what you'll need to take with you.
What you need to know
The White Trail is an expert trail. If you've never done this type of expedition before, you must travel with a guide.
Several areas along the trail don't have cell phone coverage. You should therefore travel with at least one other snowmobiler and one of you should know first aid.
Food, lodging and gas stations are found in most communities along the trail.
If weather conditions deteriorate, snowmobilers can stop in any of the 21 shelters maintained by Transports Québec. (Note that these shelters should only be used in an emergency.)
Ken McDonald believes that experienced snowmobilers can easily ride the White Trail, but a spirit of adventure is required! One last tip from him: take the time to enjoy the trip and discover all that the Lower North Shore has to offer!
Visit the Tourisme Côte-Nord website for more information about the White Trail and the packages available.
If you liked this article, you might also like...