The

Québec maritime Blog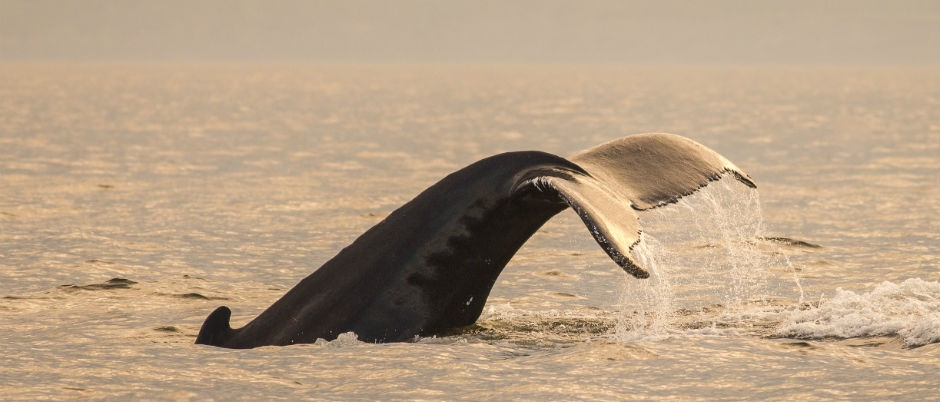 Where to See Whales in Gaspésie
A vast peninsula surrounded by the sea, Gaspésie is a popular destination for outdoor lovers and wildlife enthusiasts, especially those who love whales! Up to six species of cetaceans can be observed in this region. Here are some spots to add to your itinerary to make sure you see whales during your next vacation in Gaspésie.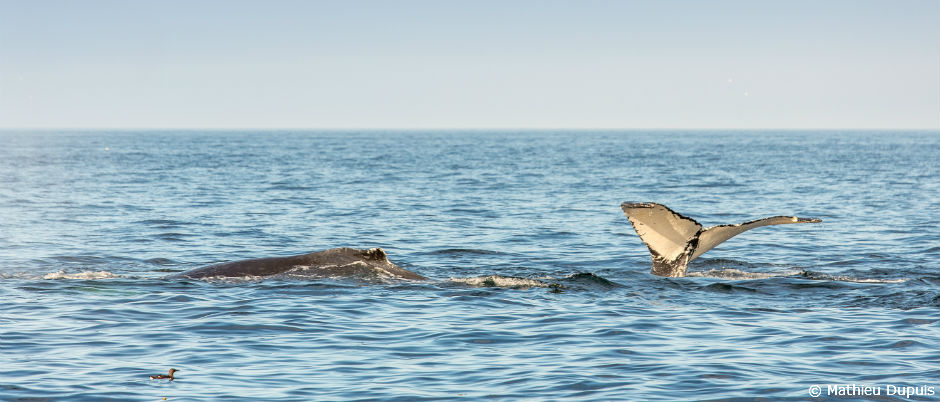 The easternmost tip of the Gaspé Peninsula, from Gaspé to Percé, is one of the best places in Québec to admire marine mammals. Forillon National Park and Parc national de l'Île-Bonaventure-et-du-Rocher-Percé are both excellent sites for watching whales and Atlantic white-sided dolphins. You can spot the blows of fin whales, humpbacks and occasionally blue whales from Forillon National Park (Cap-Gaspé, Cap-Bon-Ami, Cap-des-Rosiers, Gaspé Bay) and Bonaventure Island.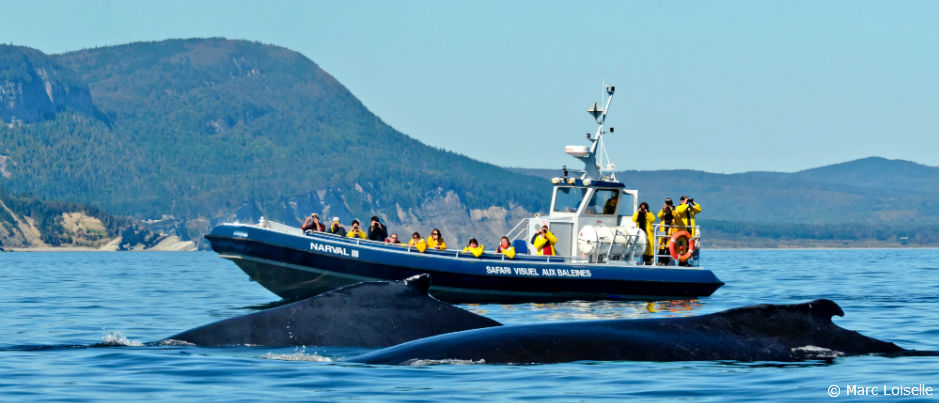 The waters of the Gulf of St. Lawrence are ideal for observing great whales such as blue whales, as well as spectacular humpbacks. Several tour companies offer whale-watching excursions departing from Forillon (Croisières Baie de Gaspé) and Percé (Croisières Julien Cloutier). On board, a guide will share a host of information about these impressive animals and answer all your questions. As a bonus, you can also admire the surrounding coastal scenery from the water. If you visit Bonaventure Island, keep your eyes peeled! You may encounter a few minke whales and white-sided dolphins on the boat ride from the Percé wharf to the island.
Be sure to also keep your eyes on the horizon as you drive through the Haute-Gaspésie and Coast sectors. If you're lucky, you may spot a whale back emerging from the water!
Add these spots to your itinerary to make sure you see whales during your next stay in Gaspésie!
If you liked this article, you might also like...