The

Québec maritime Blog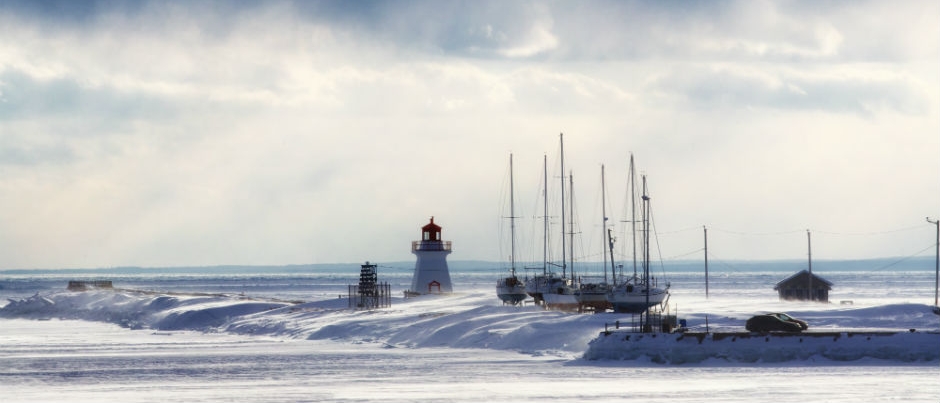 Bonaventure lighthouse in winter
Studio du Ruisseau
3 Good Reasons to Visit the Maritime Regions of Québec in the Winter
Every year in late November or early December, the first snow falls on our regions… Gradually, as temperatures drop, frost covers the windows, icicles form along rooflines, trees are covered in pristine snow, and the whole landscape disappears under a blanket of white. In other words, winter sets in for the long haul! Here are three good reasons to visit us during this magical season.
1. To play in the snow!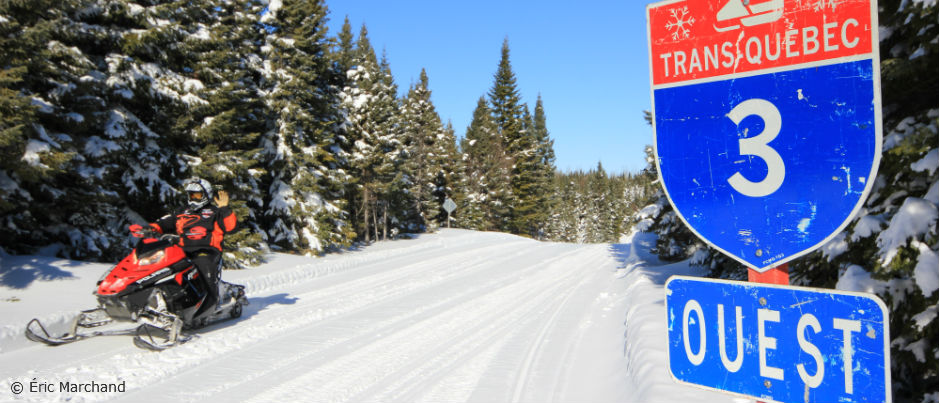 The first snowfall brings out the kid in all of us, regardless of age. In the maritime regions of Québec, we don't let the cold put us off because we know that winter offers many opportunities for outdoor activities. Follow our lead: dress warmly and head outside to play in the snow!
One of the first things that comes to mind when thinking of winter in Québec is snowmobiling, a sport that gives you the opportunity to discover the landscape from a different perspective. In the maritime regions of Québec, you have 6000 km (3700 mi.) of groomed trails to explore.
If you're looking for a unique snowmobile experience, cross the St. Lawrence with your sled aboard the MV F.-A.-Gauthier ferry from Matane (Gaspésie) to Baie-Comeau or Godbout (Côte-Nord) or vice-versa. This 2 h 30 mini cruise among the ice floes of the St. Lawrence will add a special touch to your snowmobile trip.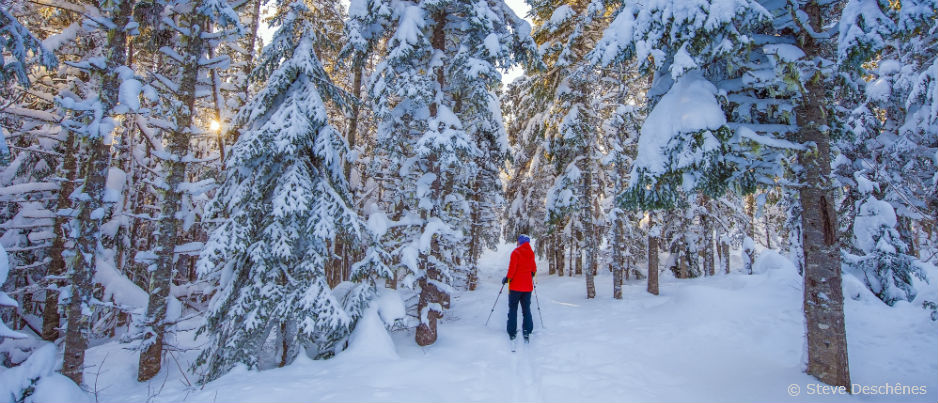 The snowy landscapes of our regions, particularly in national parks, are a perfect playground for outdoor lovers who enjoy snowshoeing, skiing and other winter sports. If you want to do something a little different, try dogsledding or ice fishing… All of these activities are often available in resorts, which also offer many lodging options, for a hassle-free vacation. Inquire about their packages and equipment rentals.
2. To observe wildlife in its natural habitat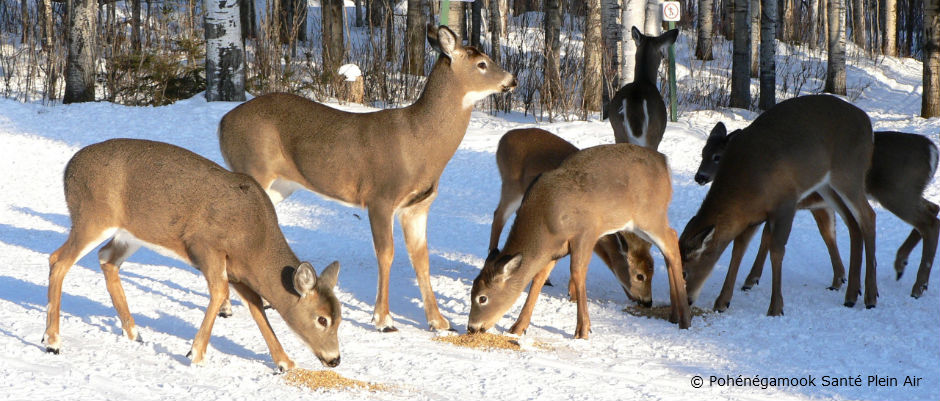 While some animal species winter in our regions and others hibernate, many can be observed during outdoor excursions. For example, Bas-Saint-Laurent is home to several deer wintering areas, while the Auberge de Montagne des Chic-Chocs in Gaspésie is a great place to see moose. As you enjoy outdoor activities in a national park, you are also likely to see wildlife, whether small mammals such as weasels and fox or various species of birds.
Another place to encounter animals is at the Ferme 5 Étoiles holiday resort in Côte-Nord, which is particularly suited to family vacations. Here you can see moose, wolves, bison, deer and more!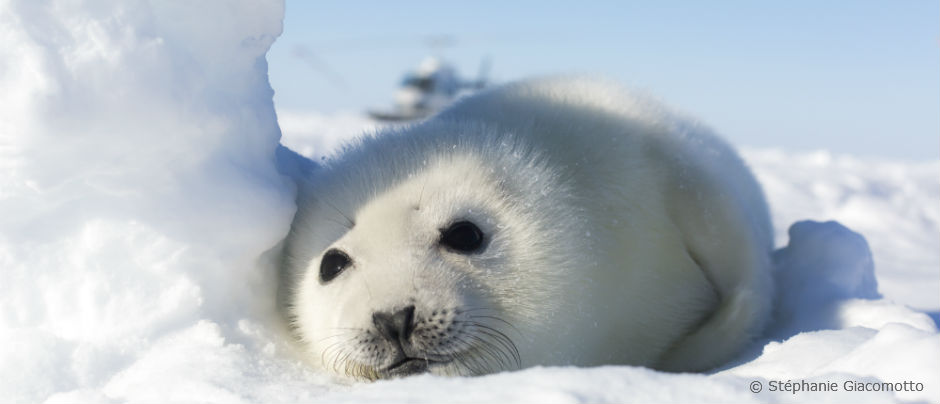 In late February or early March, you can also participate in a unique winter activity in the Îles de la Madeleine: seal watching. Take advantage of the package offered by Château Madelinot, which includes a helicopter excursion to the ice surrounding the archipelago. This is a truly moving experience you won't soon forget!
3. To enjoy cozy moments indoors…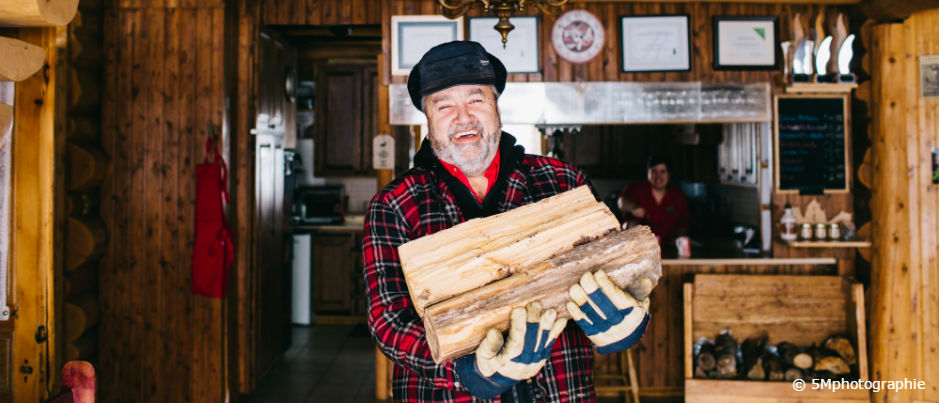 After a long day of fresh air, there's nothing more satisfying that coming in from the cold, enjoying a good meal and getting cozy for the night. Our regions offer a multitude of good restaurants featuring local products on their menus, including game meat, smoked fish, cheeses, beers and other alcoholic beverages made with berries or maple sap. Once your belly is full, you can settle in for the night in one of our many lodging establishments. Some of them also offer fireplaces, an indoor pool or a spa… Be sure to inquire about the packages available.
The more adventurous will want to try our unusual winter accommodations: winter camping, huts, Mongolian-style yurts and more! You can find these options in national parks and resorts.
Does reading this blog post make you want to visit our regions to experience winter in Québec? Start planning your trip now!
Winter also inspires many sports and cultural events in our regions. Why not join us for some of them?
If you liked this article, you might also like...