The

Québec maritime Blog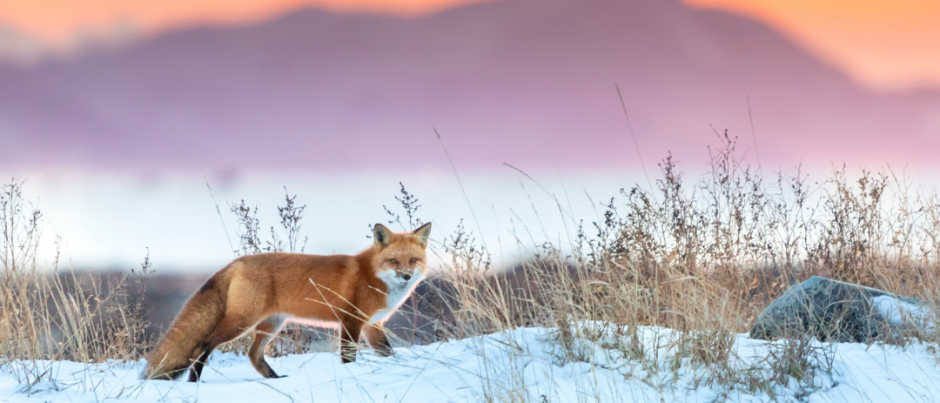 Winter Souvenirs of Bas-Saint-Laurent
4 Instagram Photos of Winter in This Region of Eastern Québec
Bas-Saint-Laurent is a charming and picturesque region in all seasons. In the winter, the snow-covered landscapes will delight outdoor enthusiasts and photography lovers. To give you an idea of what awaits you in this region in the cold season, here are a few winter souvenirs of Bas-Saint-Laurent found on Instagram.
National parks
Parc national du Bic is a magical winter destination where you can go hiking, snowshoeing, Nordic skiing and fatbiking in a variety of sublime settings. Make the most of this coastal park by staying in a yurt, Echo cabin or EXP cabin! Another option is Parc national du Lac-Témiscouata, where you can enjoy snowshoeing or Nordic skiing on unmarked and ungroomed trails through a forest dotted with streams, waterfalls and frozen lakes.
Snowmobiling
Snowmobilers will love Bas-Saint-Laurent, which offers heaps of snow, well-maintained and marked trails, quality accommodations and more. You can explore loop rides across farmland and through wooded areas as well as along the shores of the St. Lawrence, where you can soak up impressive views of the icy sea. Several downtown areas (including Rivière-du-Loup and Rimouski) are easily accessible by snowmobile.
Lighthouses
True witnesses to the past, the lighthouses of Bas-Saint-Laurent each have their own unique history and architecture. The cold season gives you the opportunity to discover a different side of these sentinels of the sea as they are plunged into a winter wonderland. This is the case, for example, with the Pointe-au-Père Lighthouse, a large white reinforced concrete tower that you can admire at the Pointe-au-Père Maritime Historic Site in Rimouski.
Sunsets
The Bas-Saint-Laurent region is known for its spectacular sunsets! The fiery sky at the end of the day, which contrasts with the ice-covered St. Lawrence, provides magnificent photo opportunities. You can admire sunsets from various coastal towns and villages, including Rimouski, Rivière-du-Loup, Notre-Dame-du-Portage and Kamouraska.
What photos do you dream of taking during a winter stay in Bas-Saint-Laurent?
Be sure to share your best souvenirs of our regions on social media and tag them with the hashtags #quebecbythesea and #quebecmaritime. Happy travels!
Québec maritime Instagram account: @quebecmaritime
If you liked this article, you might also like...