The

Québec maritime Blog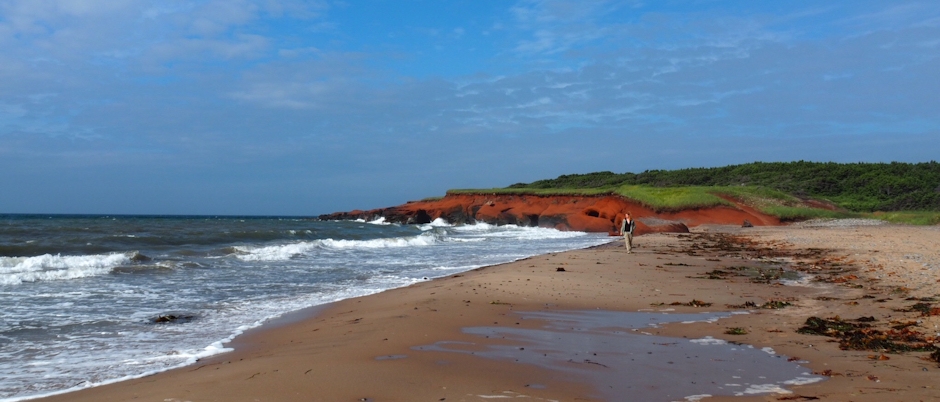 Hiking along the beach on the Îles de la Madeleine
Marie-Ève Blanchard
4 Great Activities to Get Closer to Nature in the Îles de la Madeleine
The Îles de la Madeleine are a truly amazing destination offering breathtaking seaside landscapes as well as original activities related to nature and island life. Here are four I enjoyed during our #RoadTripQM that really helped me see the Islands from a different perspective.
1. Kayaking along the red sandstone cliffs in Parc de Gros-Cap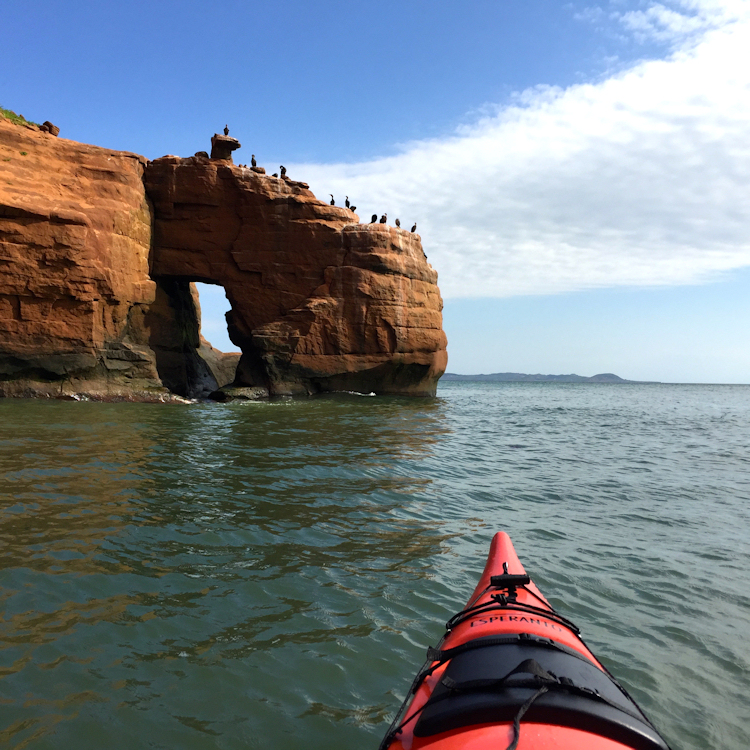 A fascinating kayaking excursion along the cliffs© Marie-Ève Blanchard
The three-hour kayaking excursions offered at Parc de Gros-Cap will enchant experienced and novice kayakers of all ages. I was particularly delighted that these excursions are accessible to families and I also really enjoyed seeing the red sandstone cliffs from a completely different vantage point. I had already been on two boat tours that gave me the opportunity to observe them from afar, but to contemplate them from sea level and be able to get so close impressed me even more. During the excursion, we kayaked along cliffs and coves, observed seabirds (including a colony of black guillemots) and paddled through a tunnel (which is accessible tide permitting). The fact that these excursions are tailored to small groups makes the experience all the more intimate and rewarding: you'll feel like you have the interpreter guide all to yourself! The park also offers longer guided adventures for experienced kayakers, including one to Entry Island.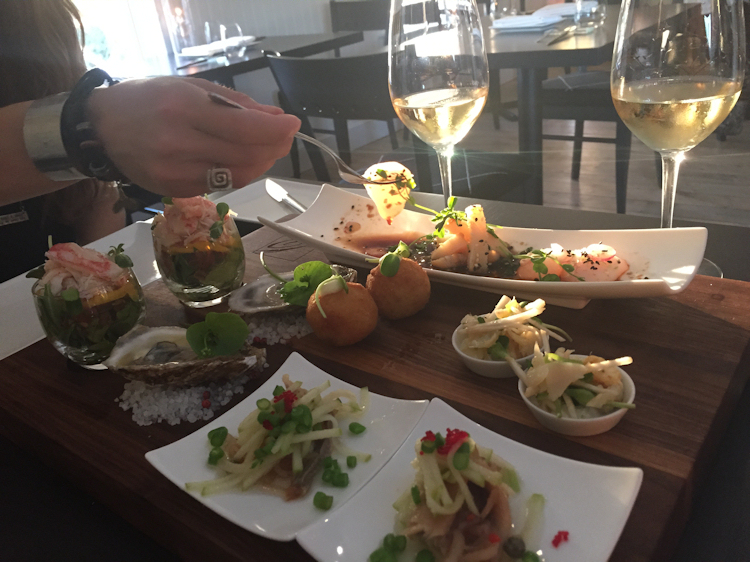 A feast at La Table des Roy restaurant© Marie-Ève Blanchard
2. Enjoying surf and turf at La Table des Roy restaurant
I loved the exquisite La Table des Roy restaurant, which is owned by Chef Johanne Vigneau, as will any foodie who enjoys trying out local specialties. The refined menu features a selection of island flavours, the service is flawless, and the atmosphere warm and friendly. Be sure to reserve in advance and also stop in at Gourmande de Nature, a gourmet boutique owned by Vigneau, so you can also enjoy culinary discoveries once you return home!
3. Creating a pendant with Limaçon
If you're anything like me, you enjoy filling your pockets with pebbles you've collected on the beach during your vacations. And then you probably take them home as souvenirs and don't really know what to do with! However, since last year, you can now participate in a two-hour workshop at the Limaçon studio/boutique where you will cut and polish your own stone to create a pendant. This is a great way to acquire a truly unique souvenir of your trip to the Islands. You can also watch the owner, master jeweller Martin Fournier, create beautiful jewellery using precious metals and stones.
4. Exploring the dunes in the Pointe de l'Est National Wildlife Area on Grosse Île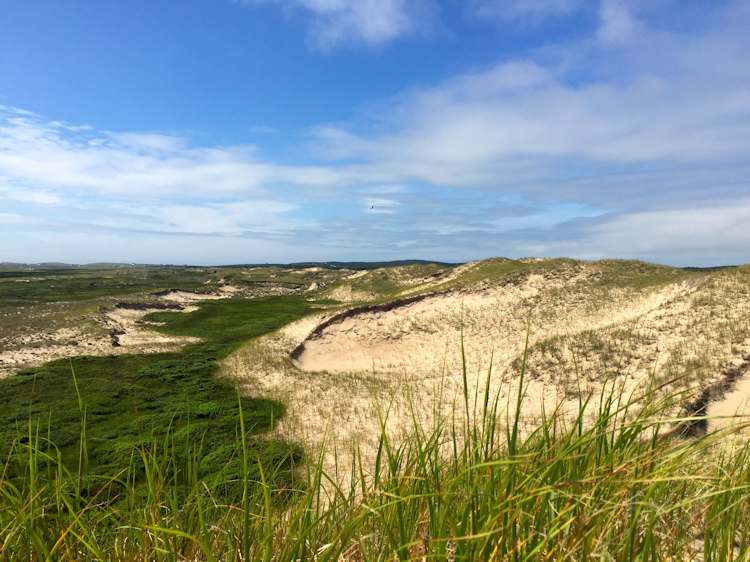 Sand dunes in Pointe de l'Est National Wildlife Area© Marie-Ève Blanchard
This was my third visit to the Islands, but the first time I'd really explored the wilder side of Grosse Île. What a revelation this national wildlife area is! Visiting it is an opportunity to get an up-close look at a fragile ecosystem that includes beaches, shifting dunes, lagoons and barrens as well as fresh, brackish and saltwater ponds. The 2-kilometre (1-mile) trail we took is called "Les Marais Salés" (salt marshes), but our guide, Lucie Longuépée from La Salicorne, renamed the experience "To Cross the Dunes," which is more descriptive. This walk gave me the opportunity to admire immense fixed sand dunes, which are reminiscent of a lunar landscape, as well as discover typical island flora, including beach grass, which is so essential to sand dune stabilization. I also got to smell sweet gale, see flowering pitcher plants and taste beach peas! Piping plovers, a globally endangered species, can also be sighted here; they nest nowhere else in Québec. You can walk this short trail on your own, but it's worth going on a guided tour with La Salicorne to learn even more about this area.
Start planning your trip to the Îles de la Madeleine now!
If you liked this article, you might also like...