The

Québec maritime Blog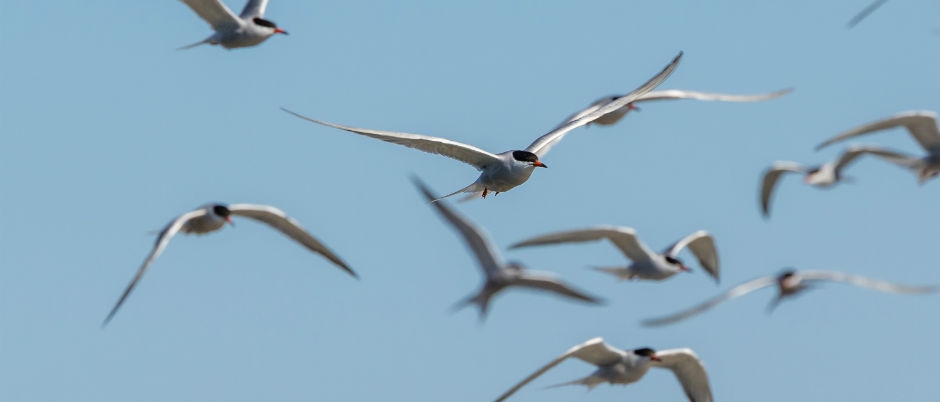 4 Road Trip Adventures for Bird Lovers
Are you a bird lover? Did you know that the maritime regions of Québec are all great places to observe hundreds of species of birds in their natural habitats? Here are four road trip adventures for bird watchers—one in each of our regions. Get your binoculars ready!
Bas-Saint-Laurent
6 days | 180 km (110 mi.) | from La Pocatière à Rimouski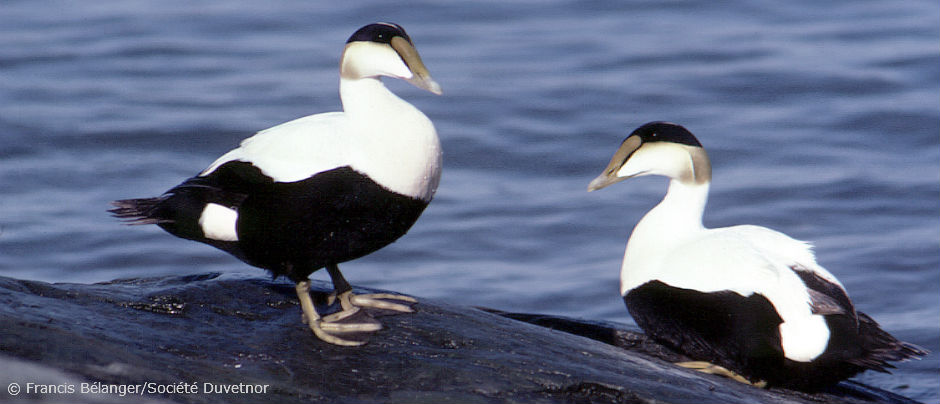 Follow our bird-watching itinerary in Bas-Saint-Laurent to discover a multitude of observation sites along the St. Lawrence. Once nesting season is over, you can visit Île aux Lièvres (Hare Island) and Île du Pot à l'Eau-de-Vie (Brandy Pot Island), off Rivière-du-Loup, and see the many species of birds that shelter there. Further east, the Raoul-Roy lookout in Parc national du Bic is a popular destination for birders, especially in the spring, when you can watch thousands of birds of prey flying north. In the coves and bays of the park you may spot common eiders, the region's signature species, which are known for their highly insulating down. These ducks can also be observed in the Kamouraska area and in the Saguenay–St. Lawrence Marine Park.
Gaspésie
7 days | 550 km (340 mi.) | from Matane to New Richmond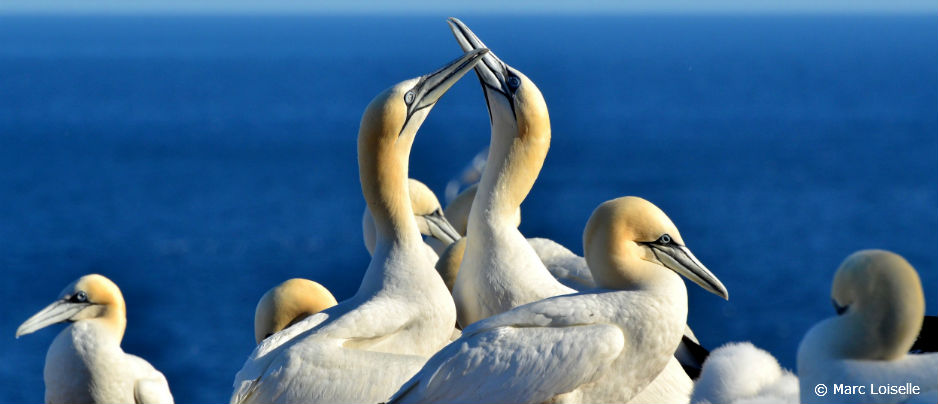 Our bird-watching itinerary in Gaspésie loops around most of the Gaspé Peninsula, giving you the opportunity to explore bays, wetlands and even rest areas with excellent observation sites. Most of the national parks in this region are also prime bird-watching destinations. Over 150 species of birds are found in the mountains and valleys of Parc national de la Gaspésie. In Forillon National Park you can observe seabirds nesting on the rocky cliffs. But the region's signature bird species is found in Parc national de l'Île-Bonaventure-et-du-Rocher-Percé! Set off on a boat excursion to Bonaventure Island to see northern gannets in the world's most accessible colony of these birds. About 110,000 of them migrate to the island to breed every summer: the colony is a truly spectacular sight!
Côte-Nord
5 days | 720 km (450 mi.) | from Tadoussac to Baie-Johan-Beetz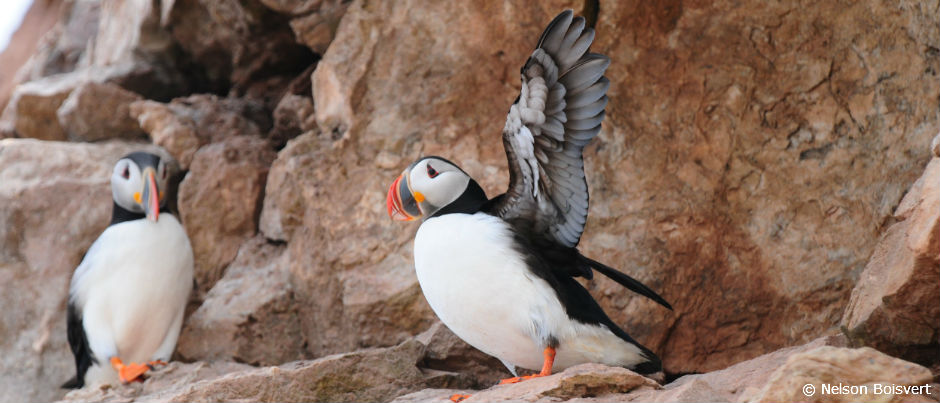 On our bird-watching itinerary in Côte-Nord, you'll find many renowned observation sites to explore. For example, the sand dunes in Tadoussac are a great place to watch thousands of raptors during their fall migration. In addition, Parc Nature de Pointe-aux-Outardes is a world-renowned bird-watching site: 255 bird species have been identified in the nature park, which also offers exciting interpretive activities. Take the experience to the next level by sleeping like a bird in one of the park's giant birdhouses! Corossol Island, in the Sept Îles Archipelago, is a migratory bird sanctuary recognized for the diversity and abundance of the species it protects. During an excursion in a kayak or sightseeing boat, you may spot razorbills, black guillemots and common murres. On the last day of your trip, visit the Mingan Archipelago National Park Reserve, which is one of the rare places in Québec where you can observe Atlantic puffins, a fascinating bird species also known as sea parrots.
Îles de la Madeleine
4 days | Îles de la Madeleine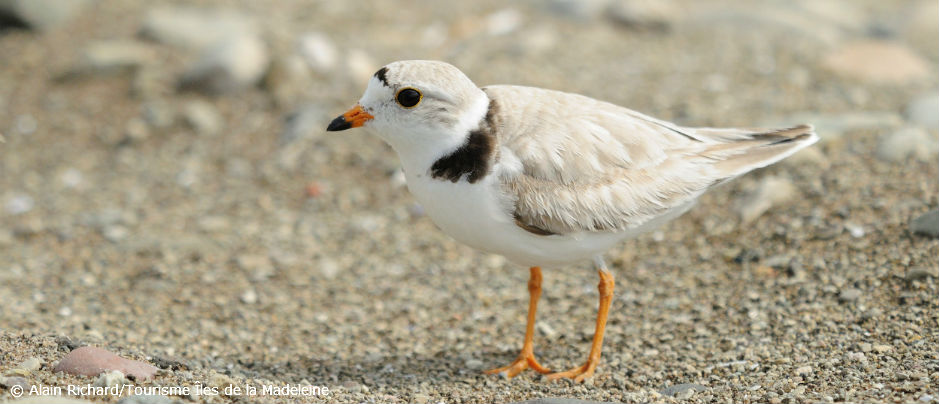 Red sandstone cliffs, rolling green hills and sand dunes… All of these environments shelter thousands of birds, which you can discover during our bird-watching itinerary in the the Îles de la Madeleine. Begin your trip with a visit to the aptly named Rocher aux Oiseaux (Bird Rock), an island that can be approached by boat, but where you cannot land since it's a migratory bird sanctuary. As you'll see, the island's cliffs are covered in seabirds! The dunes and ponds found on the islands of Pointe aux Loups and Cap aux Meules are also home to many bird species. Are you curious to observe the Islands' signature bird? Piping plovers nest on beaches and can be spotted on Havre Aubert Island (among other locations). This species, which is about the same size as a sparrow, is globally threatened. This is your chance to see one!

Share your sightings with us! And don't forget to pack maps of our regions, your bird guide and your binoculars!
If you liked this article, you might also like...