The

Québec maritime Blog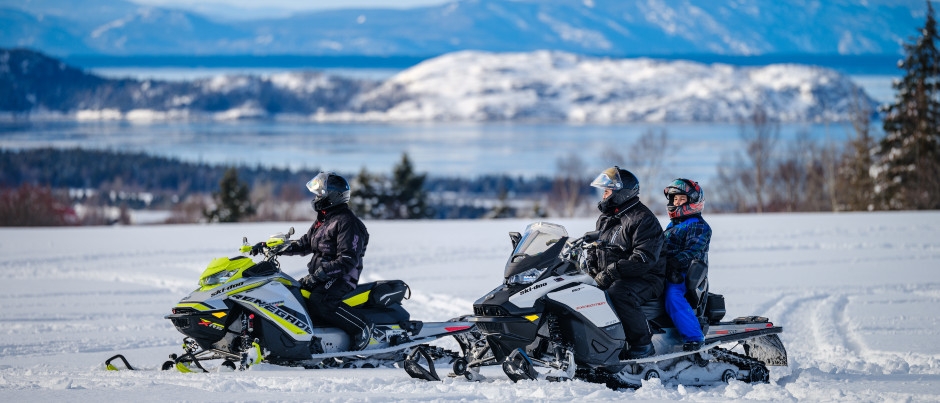 Notre-Dame-du-Portage
Patric Nadeau/Tourisme Bas-Saint-Laurent
9 Places to Photograph During Your Next Snowmobile Trip
While exploring Eastern Québec by snowmobile, you'll find many opportunities to admire magnificent views along the way. Be sure to stop for a break and take amazing photos while you'll at it! Here are nine places you'll want to photograph during your next snowmobile trip in Gaspésie, Bas-Saint-Laurent and Côte-Nord.
Gaspésie
1. Percé Rock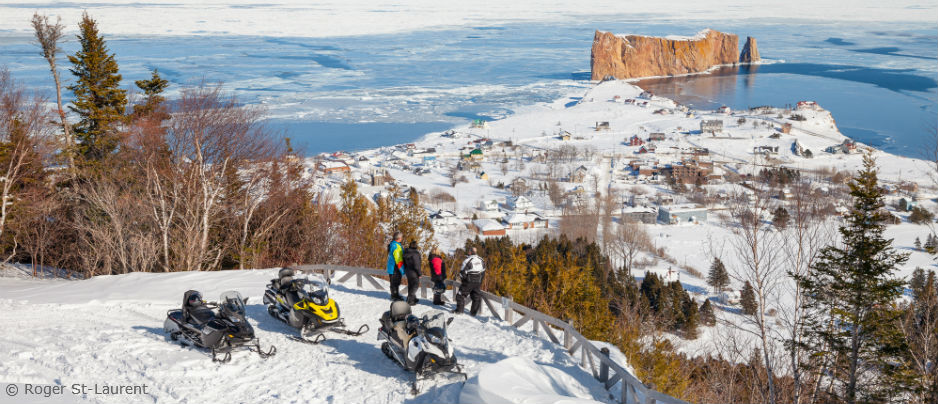 Whether you stop to soak up the view of Percé Rock at sea level or from the top of a mountain, you're sure to end up with great photos of this iconic landmark! Once in Percé (which is accessible via Trans-Québec trail #5 and a local trail), head to the lookout on Mt. Sainte-Anne for a view from above, where you can also admire the village, Bonaventure Island and the Gulf of St. Lawrence in the distance. If you'd prefer to take photos of this famous limestone monolith from closer up, ride along the shoreline in search of the best angles.
2. The sea from Mont-Saint-Pierre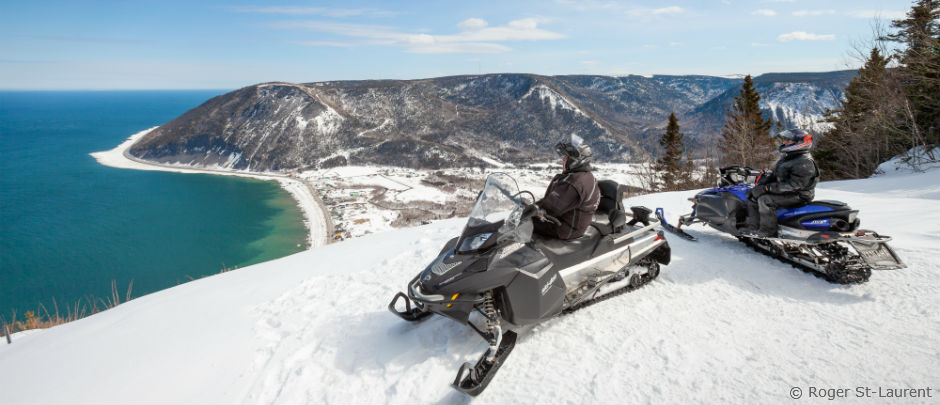 Another great spot to take photos is from the top of Mt. Saint-Pierre, with the sea stretching out as far as the eye can see in the background! To get there, follow Trans-Québec trail #5 (TQ5) to the town of Mont-Saint-Pierre, where you'll find four places to stop along the cliffs that are only 1 km off the trail and offer amazing views!
3. The Chic-Choc Mountains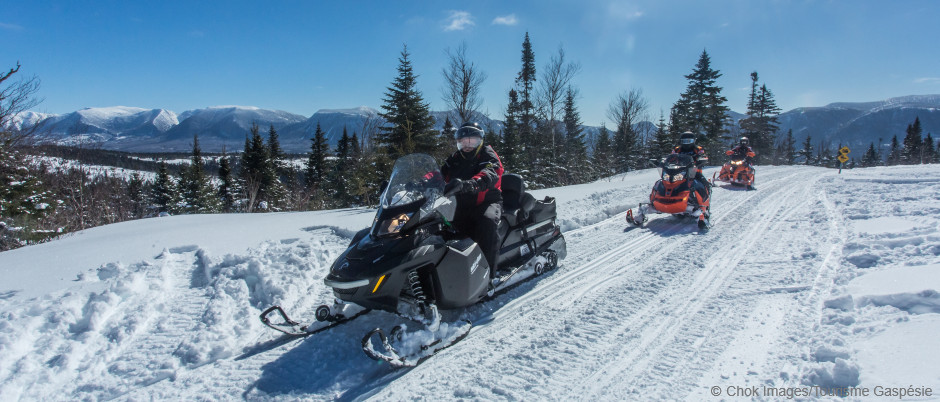 Featuring 25 peaks over 1000 metres (3300 feet) high, the Chic-Chocs are a prime location for spectacular photography. Follow trail #595 or #597 from TQ5 to see breathtaking views of this sea of mountains. Local trail #10, which connects these two regional trails, will give you the opportunity to take photos of Mt. Albert, Mt. McGerrigle and Mt. Lyall. With a bit of luck, a moose might even make an appearance in your photos!
Bas-Saint-Laurent
4. Islands in the St. Lawrence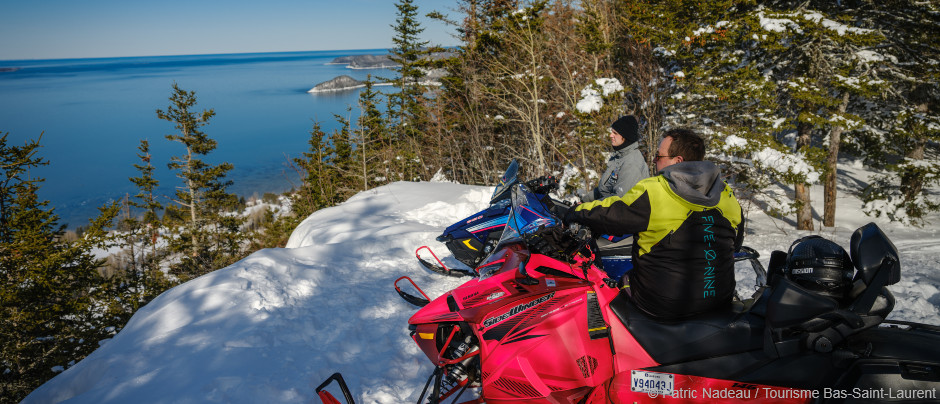 To get a great photo of the islands dotting the icy St. Lawrence, follow TQ5 to Saint-Fabien, near Rimouski. From there, regional trail #518 and a local trail will lead you to a spot where you can admire this majestic panorama. Stop for a break and take a few photos!
5. Lake Témiscouata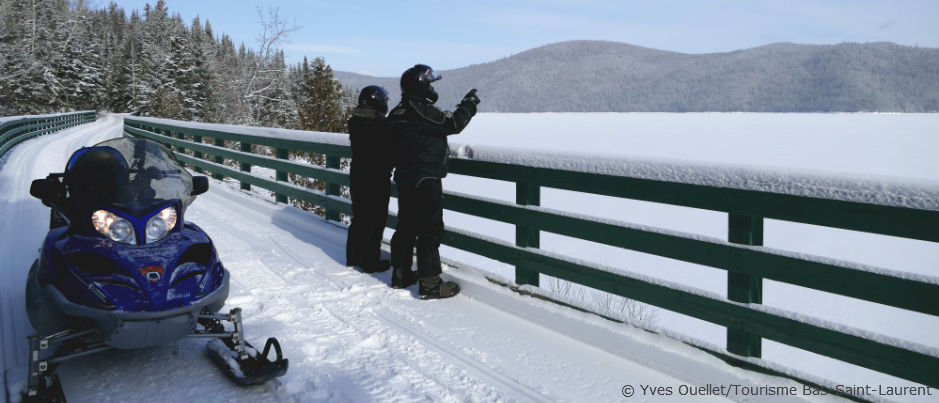 The largest lake in Eastern Québec (and the second largest south of the St. Lawrence) awaits you in Témiscouata. To take photos of this pristine body of water, follow Trans-Québec trail #85, which runs along the lake for several kilometres. Between Cabano and Notre-Dame-du-Lac, you'll find a few snowmobile bridges where you can stop and soak up the surrounding scenery!
6. Deer wintering areas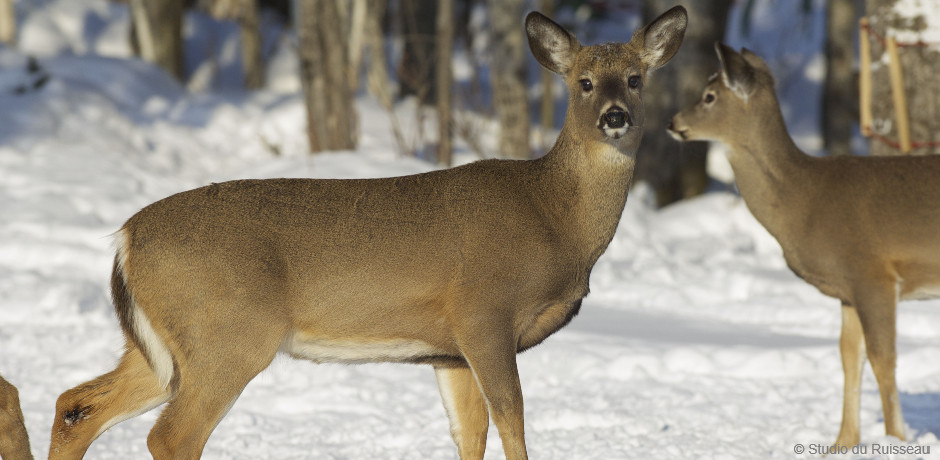 If you're a wildlife enthusiast, you'll want to take the time to admire and photograph the many white-tailed deer in this region. Some of the best places to do so are in the Pohénégamook area, in Trinité-des-Monts and along the river in Saint-Narcisse-de-Rimouski, all of which are accessible via Trans-Québec trail #35. When taking photos of wildlife, be sure to disturb them as little as possible.
Côte-Nord
7. Tadoussac Bay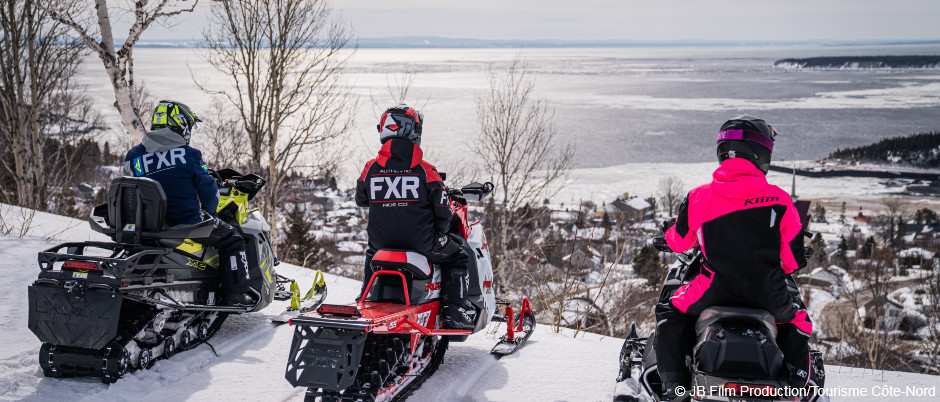 A member of the select Most Beautiful Bays in the World Club, Tadoussac Bay is just as impressive in the winter. To get a great photo of the bay, head to the village of Tadoussac via Trans-Québec trail #3 (TQ3) or Trans-Québec trail #93 (depending on your departure point), then follow a local trail up to Rue de la Montagne. In addition to a splendid view of the bay, you can admire the St. Lawrence and the mouth of the Saguenay Fjord. This view is well worth the detour!
8. The Manicouagan River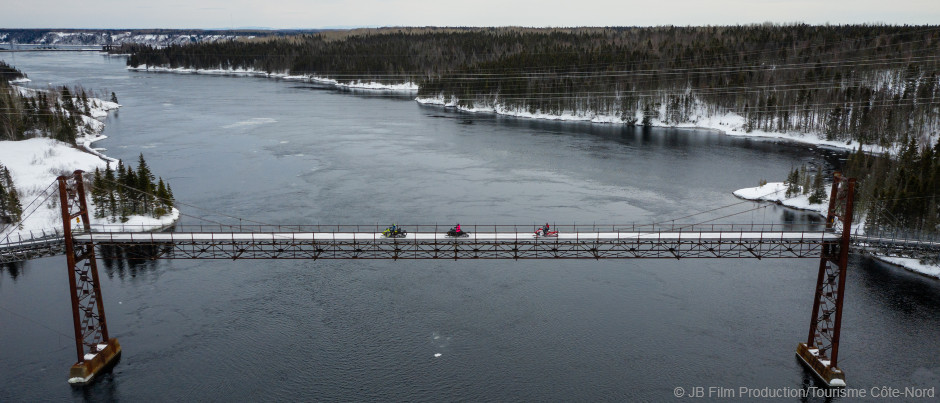 The turbulent Manicouagan River is well known among snowmobilers, who love 213 metres (700 feet) long snowmobile bridge that crosses it. The bridge is also 28-metre (90-foot) high, making it the highest in the world! Can you imagine the spectacular photos you'll take from up there? To enjoy this thrilling experience, just follow TQ3. The river is located about halfway between Chute-aux-Outardes and Baie-Comeau.
9. Les Galets heritage site in Natashquan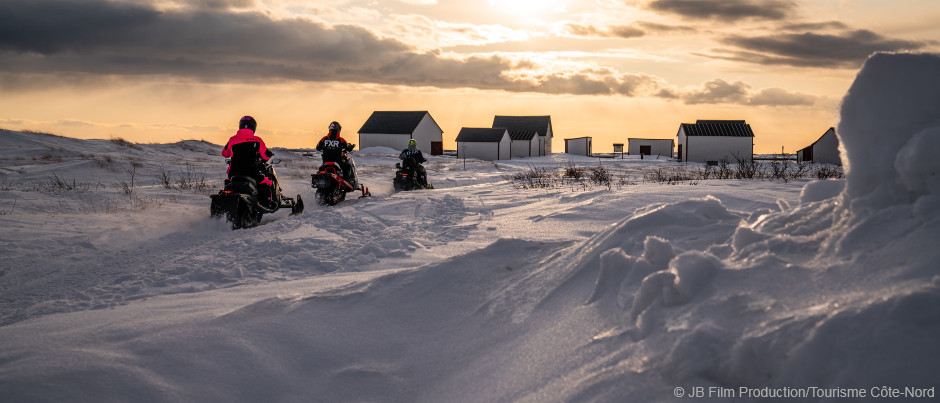 You'll be charmed by the site of Les Galets, a cluster of red and white buildings that once stored salted and dried cod. To get to the granite peninsula where this site is located, follow TQ3 all the way to the end and then take the local trail. The atmosphere of this area is sure to inspire contemplation and lead to beautiful photos!
Have you already taken photos of any of these spots? Please share them on social media using the hashtags #quebecbythesea and #quebecmaritime. We look forward to seeing your photos!