The

Québec maritime Blog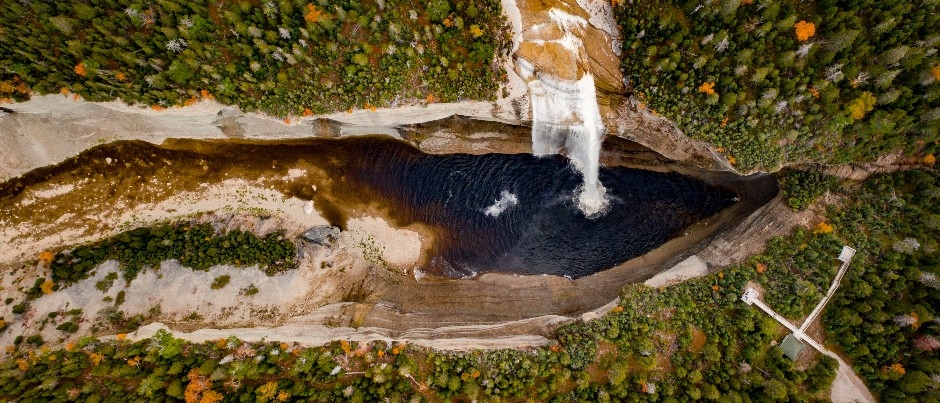 Anticosti Island
Sébastien St-Jean/Tourisme Côte-Nord
Why Visit the Maritime Regions of Québec in the Fall?
Falling between the high season and the winter holidays, fall is not often thought of as an ideal time to travel. And yet a fall stay in the maritime regions of Québec offers visitors many advantages you may not have considered. Here are six good reasons to come and visit us at this time of year!
Milder weather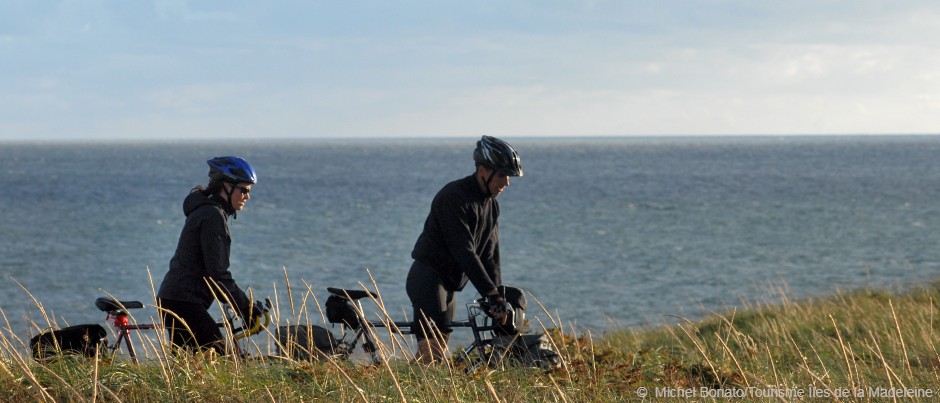 Whether you stay in a hotel, B&B or campground, nature will delight all your senses from the earliest hours of the morning. Temperatures in the fall are bound to be just right: not too hot and not too cold! Of course, you won't experience the heat of high summer, but the milder weather will enchant you as you hit the road or explore hiking trails. Outdoor enthusiasts will be delighted to know that flies and mosquitoes are already a thing of the past, which means they can enjoy the outdoors to the fullest. If you're a fan of hiking, cycling, going for strolls along the beach or setting off on road trips, this is your season! Here's a tip: wear multiple layers of clothes. That way, you can adjust your layers if the temperature changes during the day.
Peace and quiet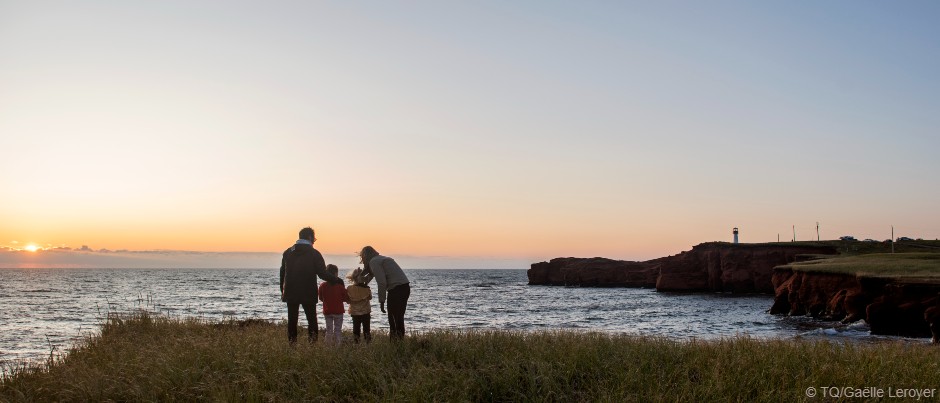 Are you able to schedule your vacation time during the off-season? Fall offers you the opportunity to travel in a different way. There's less traffic on the roads—and attractions and activities are less busy, which means you can take your time and enjoy the peace and quiet. Since you're travelling in the off-season, you'll also benefit from lower rates for your accommodations and activities. Finally, local guides will have even more time to answer all your questions and help you discover the history and daily lives of the locals.
Colourful scenery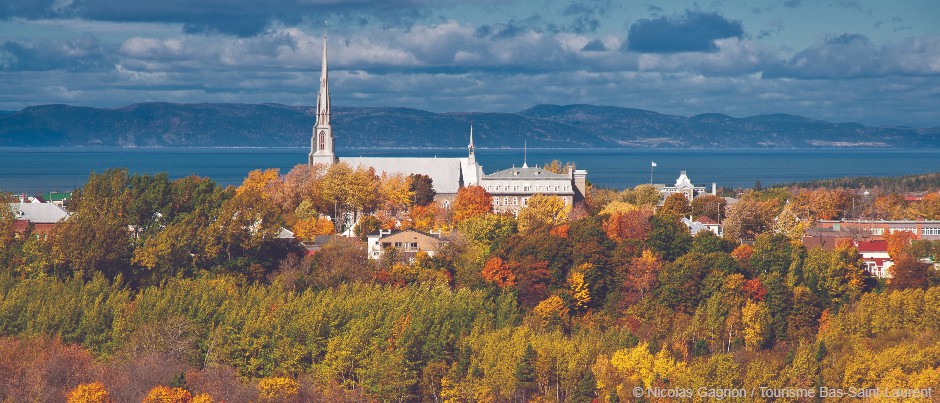 One of this season's greatest attractions is without a doubt the beautiful fall colours! Our regions are home to many forests and woodlands where you'll find a multitude of species of trees that don't all react in the same way to this season leading into winter rest. Did you know that the colours of fall leaves are dependent on the type of tree? Some will turn yellow, others orange, and many will turn red. All these shades will inspire you to get out your camera to capture these sights as you take in the intoxicating scents of this season!
Northern lights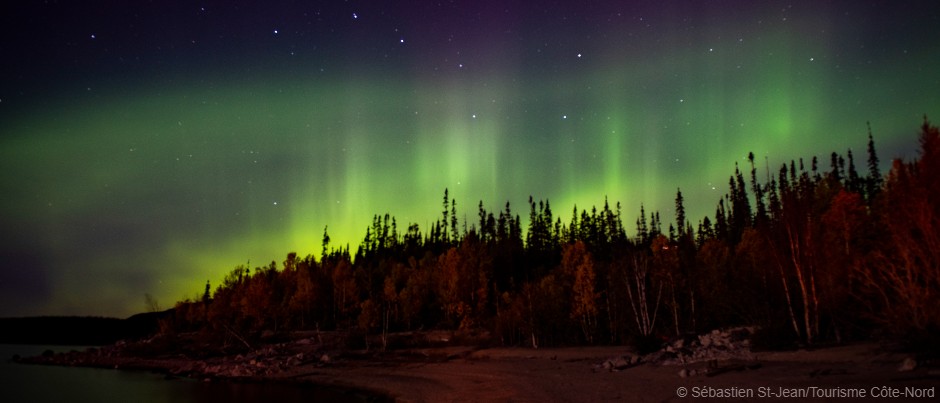 Mysterious, mesmerizing, mystical, mind-blowing… Seeing northern lights is a bucket-list experience. But did you know that there are times of the year when they're more likely to appear? Fall is one of those times. Sometimes the sky will light up in greens, pinks, blues, purples or reds. Although green auroras are the most common, many other colours can also be observed, depending on their altitude and gas composition. When it gets dark, lift your eyes to the north and you may be one of the lucky ones to admire this spectacular and unforgettable show!
Wildlife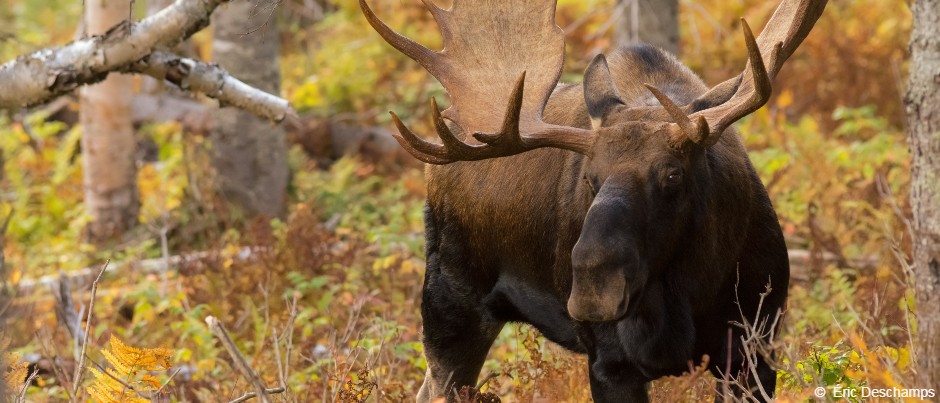 Are you a wildlife lover? Eastern Québec is home to a surprising number of animal species living on land, in the air and in the water. Some, like most types of whales, are about to migrate elsewhere (at this time of year, they're feeding before heading back to the ocean). Others, like black bears and groundhogs, are preparing to hibernate. Others still, like foxes and moose, are taking advantage of the abundance of resources available before a harsh winter. But all these animals have one thing in common: they're easily observable during this season. Make sure you have your camera ready!
Local flavours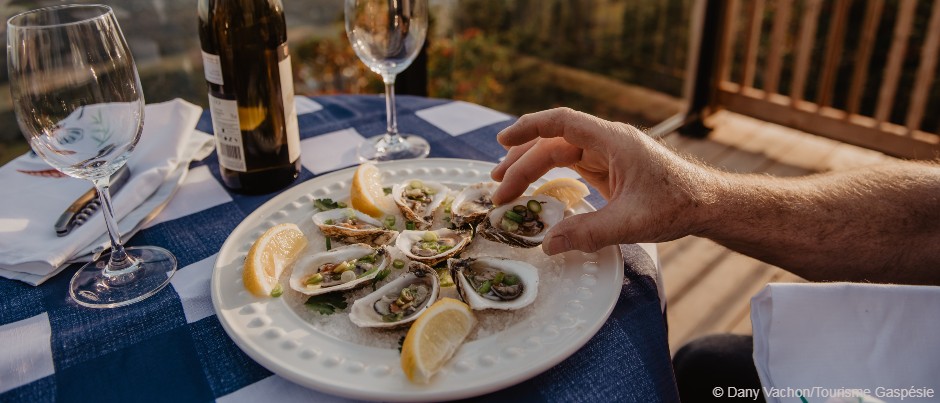 Fall is also a great time of year for foodies to visit our regions. Public markets throughout Eastern Québec offer an abundance of local products with which to create delicious meals, including fresh fruit and vegetables from local farms. Many of these farms also provide the opportunity to pick your own, an activity for the whole family that's very popular with the locals. Are you interested in sampling locally made alcoholic beverages? The maritime regions of Québec are home to many microbreweries you can visit as well as several wineries and distilleries.
Have we inspired you to visit our regions in the fall yet? Stay tuned for our series of blog posts presenting each region during this season!