The

Québec maritime Blog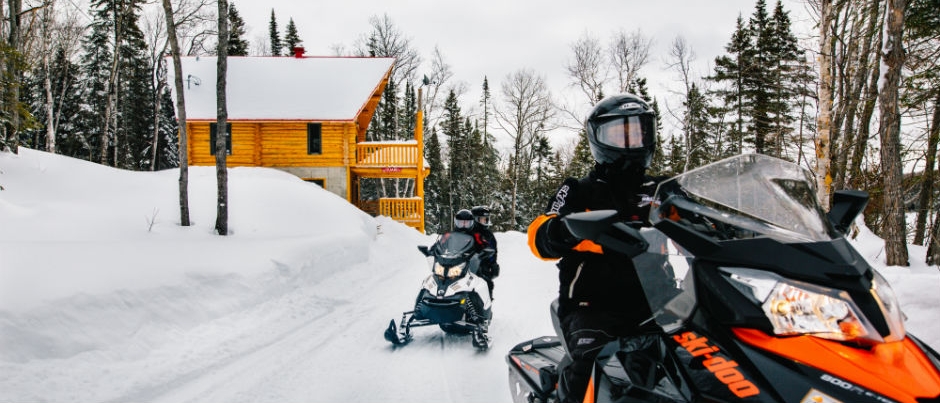 Snowmobile Trip in Eastern Québec: The Countdown Begins!
Eastern Québec is a true paradise for snowmobile enthusiasts! Are you planning your next snowmobile trip? This 10-point countdown will make you even more eager to hop on your sled and explore our snowy trails this winter!
10 reasons to ride the snowmobile trails of Québec by the Sea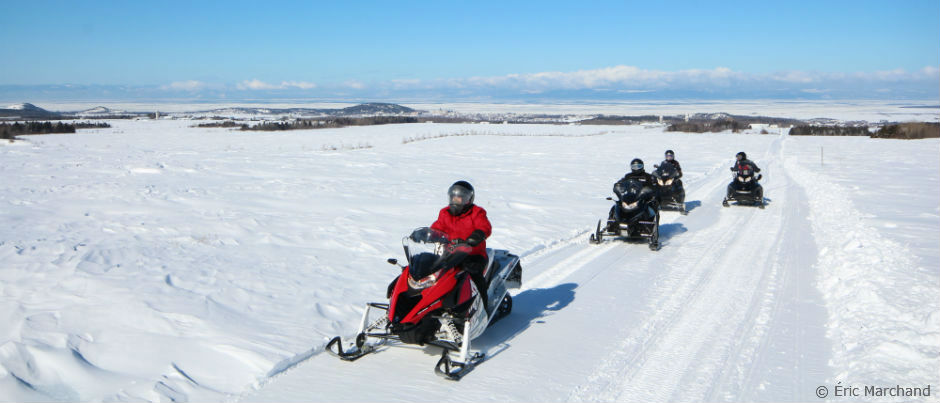 We came up with a list of 10 reasons why you should ride our trails, but there are so many more! Whether you're drawn by the heavy snowfall or the wide range of services on offer, Bas-Saint-Laurent, Gaspésie and Côte-Nord all deserve to be on your winter bucket list!
9 photos from a dream snowmobile trip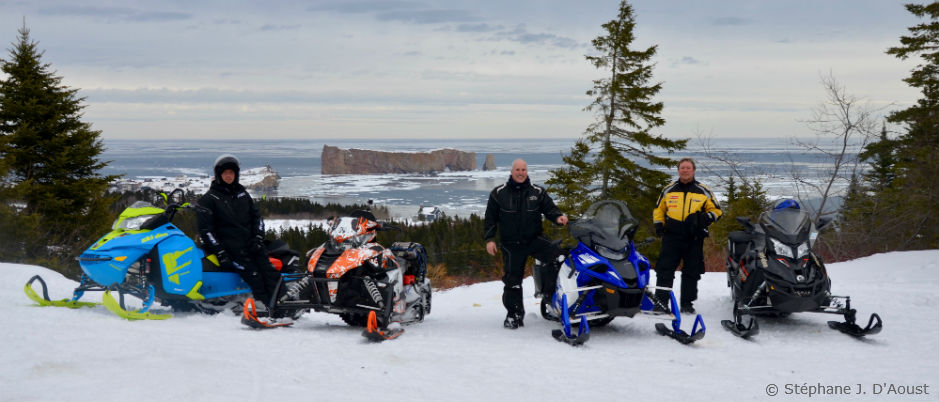 For the last few years, Le Québec maritime has organized a contest called "Win a Dream Snowmobile Vacation for 4." One of our previous winners was kind enough to share his photos with us.
8 must-see views
The snowmobile trails of Eastern Québec lead to incredible views of frozen and snowy landscapes. You'll notice that the St. Lawrence is often featured in the photos taken by snowmobilers.
7 must-see sectors in Gaspésie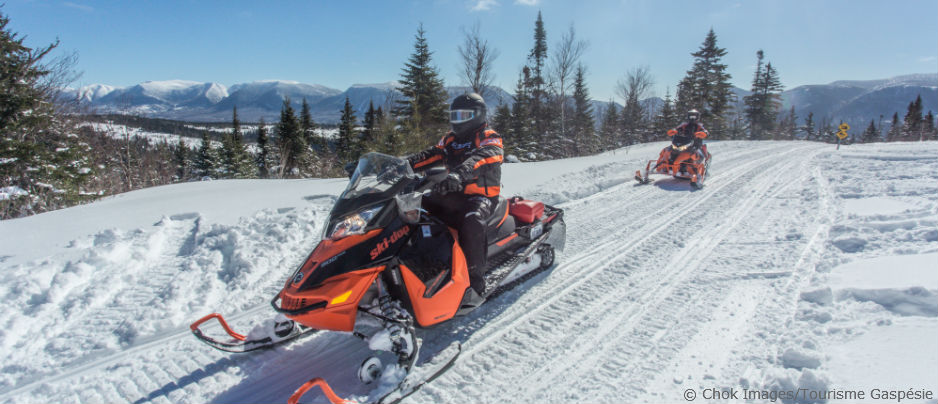 Percé Rock, wind turbines, the Chic-Choc Mountains… There are so many stunning sights scattered throughout the region of Gaspésie! To be sure you don't miss any of them, plan your itinerary carefully.
6 things to see and do in Côte-Nord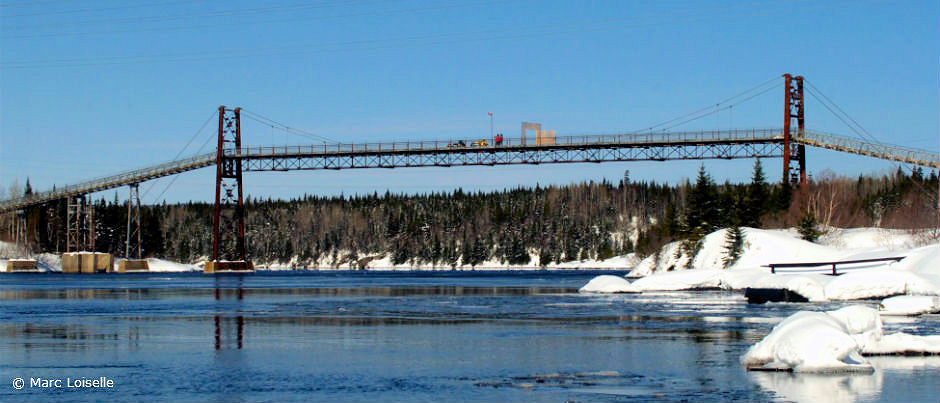 Côte-Nord is a fascinating region to explore by snowmobile. Over 1600 km (1000 mi.) of trails await you in this immense region along with several impressive snowmobile bridges. Are you curious to find out more?
5 spots to see in Bas-Saint-Laurent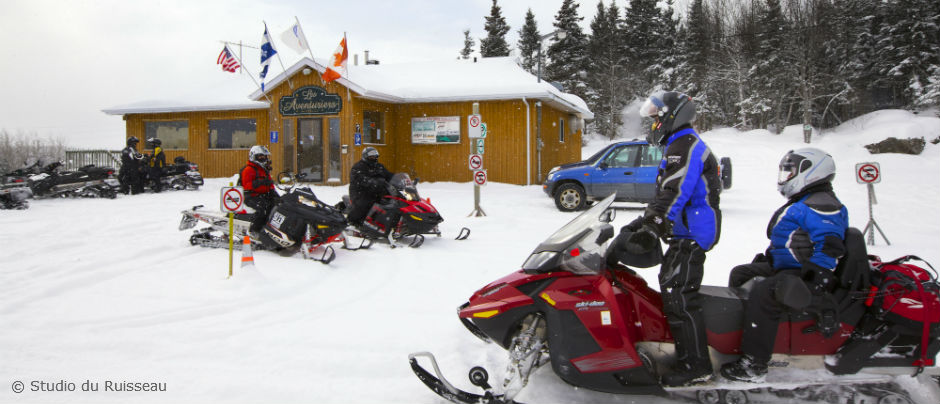 Bas-Saint-Laurent offers an extensive network of trails that will take you through towns and villages as well as through dense forests and across open countryside while offering you stunning views of the sea.
4 top snowmobile trails to explore this winter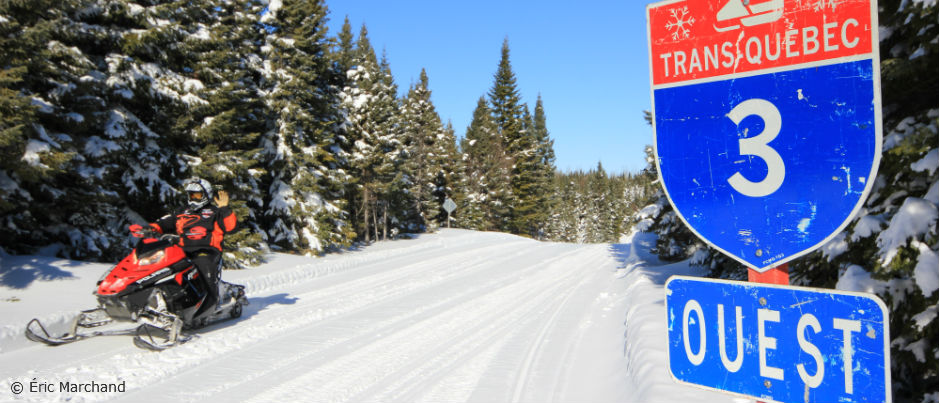 Whether you opt for the Bas-Saint-Laurent – Gaspésie Snowmobile Tour, the Northern Trail, the St. Lawrence Tour or the White Trail, there's no doubt you're in for an unforgettable adventure in our regions!
3 loop rides in Bas-Saint-Laurent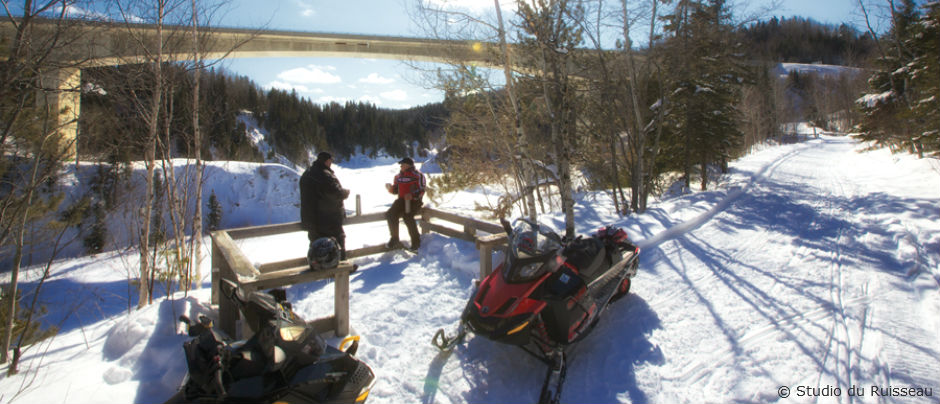 Bas-Saint-Laurent gives you the opportunity to drop your luggage in a comfortable hotel or inn and then set off to explore the area for the day without having to retrace your steps.
2 regions linked by ferry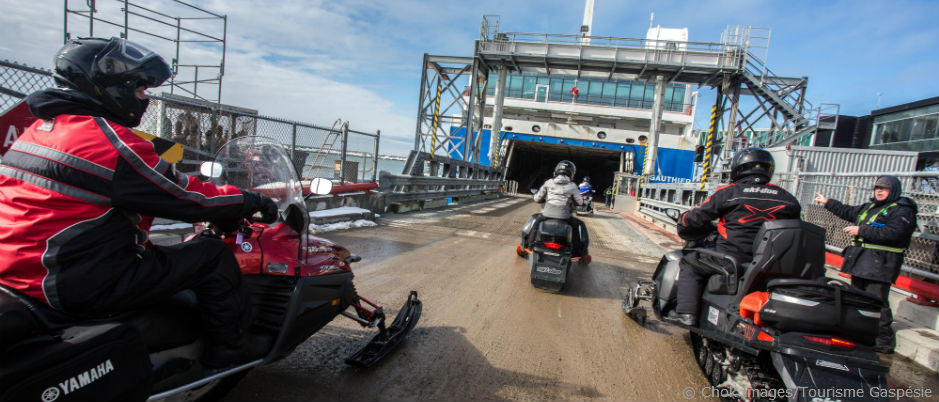 The MV F.-A.-Gauthier, a comfortable ferry offering a variety of onboard services and amenities (restaurant, bar, videos, lounge, etc.), offers you the opportunity to cross the St. Lawrence with your sled between Gaspésie and Côte-Nord. Enjoy a ride that includes this ferry crossing and will take you through our three snowmobile regions!
1 snowmobile destination: Québec by the Sea!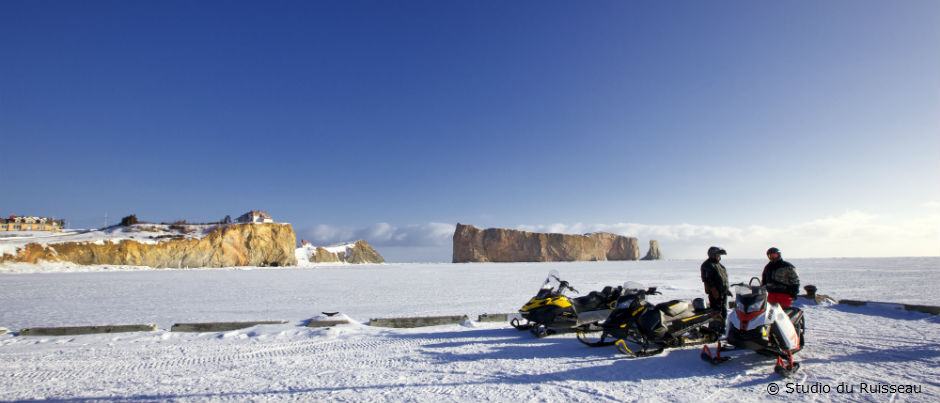 As I'm sure you've figured out by now, Québec by the Sea is a must-see snowmobile destination! Gaspésie, Bas-Saint-Laurent and Côte-Nord will welcome you with open arms!
If you liked this article, you might also like...